Former Tipperary senior football manager and chairperson of the county's Bloody Sunday committee Seamus McCarthy knows better than anyone the emotions that Sunday's Munster football final will stir.
McCarthy, who served as an Irish international rules selector under Paul Earley, had two stints in charge of the Tipp senior footballers, from 1992 to '96, bringing them to the '94 provincial decider, and from 2005 to 2006 when his side won the Tommy Murphy Cup.
Before that he had a tenure in charge of the Tipp minor side, taking that job at 28 years of age.
This year, McCarthy has spearheaded the county's Bloody Sunday commemorations, which have been greatly disrupted by the Covid-19 pandemic.
Having met four direct descendants of players from that 1920 game between Tipperary and Dublin, McCarthy has seen at first hand the raw emotions that still exist within families in the county and beyond 100 years after the landmark.
And having brought Tipp to the '94 Munster final (also against Cork), 50 years on from their previous appearance at that juncture, he knows too how overwhelming such occasions can be.
"That's the one thing that I have said to anyone I've spoken to lately," McCarthy told RTE Sport.
"When we got to that Munster final, our first in five decades, the occasion became more important than the match itself. Not deliberately so, but because everyone was talking about it. The occasion. Great to be there. All of that.
"Then the game started, and we went 15 minutes before we got the ball past our own halfway line.
"Likewise, this Sunday may be a difficult burden for the players to carry but if they can put all the emotion aside, they can use the occasion as an inspiration.
"Park that then and go play the match with full focus. Because that's what will be needed to beat Cork. I would feel all the lads involved in the squad and backroom know this."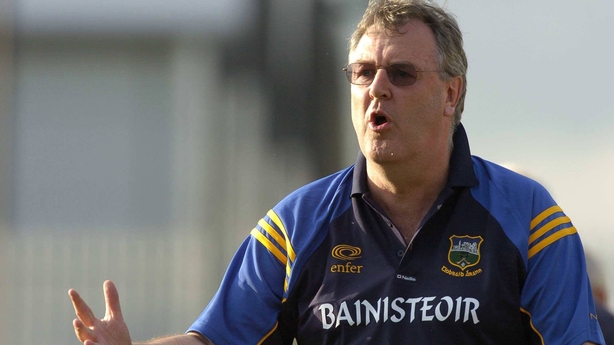 In normal circumstances McCarthy, a lifelong servant to Tipperary football, would be one of the first to arrive at such a fixture as a spectator but he is glad that he can at least watch it on TV.
"Our lives are changed for the moment," he says. "But because the championship was played, we have something to look forward to every weekend.
"And for the traditionalists among us there is a real knockout edge back again and isn't that great.
"Plus, we are going to have 2020 All Ireland champions. All this stuff about there being an asterisk beside the winners' names? I don't buy that – you play what's in front of you. If you win the All Ireland, that's it.
"The only little drawback I see is what (Limerick hurling manager) John Kiely referred to about leaving 10 lads at home on match day.
"I think in the semi-final Tipp had to leave Stephen O'Brien and Philly Austin at home because they were injured. Surely something could be done in that regard – distance them out at the back of the stand or somewhere. That's one little thing that sticks with me."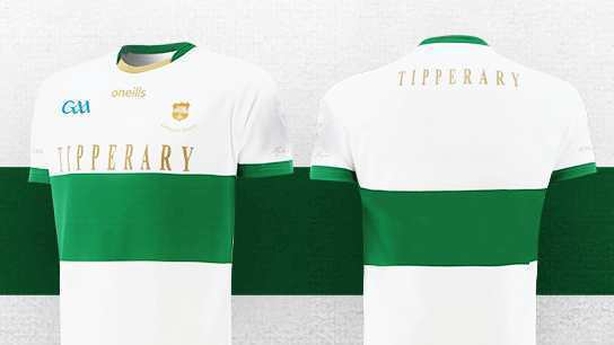 McCarthy has delivered five Bloody Sunday graveside orations in the county this year.
He felt that he would encounter only second-generation family members of The Tipp team of 1920, but was taken aback when he met four direct descendants of those players.
"Jerry Shelly's daughter laid the wreath at his graveside, Tony Nolan laid one at his father, Mick's, grave and I met Mick Cahill's two sons in Grangemockler.
"It was very dear for them to see their fathers being remembered and commemorated.
"I think this year has given everyone in our county a reminder of the connection we have with the GAA. And it has allowed clubs to connect with the families of their own players who represented Tipperary.
"The clubs took ownership of the commemorations and our committee rowed in behind. When we went to Mullinahone, all the little underage players togged out in the green and red and Tony Nolan was bearing the tricolour. That was powerful.
"If we raised the level of awareness around that event and the people involved then that is great. I also learned a huge amount in the past 12 months. I would feel we have been given enough material from people involved, telegrams, notes, other items to put it all together in some shape or form.
"The history is there, the connection is there, the emotion is there and now the current Tipp boys will hopefully embrace that, put it aside for a time, and go and play the Munster final like they can."
Watch the Leinster (Saturday, 7pm), Munster (Sunday, 1.30pm) and Ulster (Sunday, 4pm) football finals live on RTÉ2, listen to live commentary on RTÉ Radio 1 or follow our live blog on RTÉ Sport Online and the RTÉ News app