Monaghan forward Conor McManus says he is reserving judgement on the new structural changes coming to the football championship next year, but says no player aspires to win a 'B' championship.
A three-year trial period will begin next year after the Central Council motion was passed at Special Congress that will see a split between counties competing for Sam Maguire, and the other half competing for the as yet unnamed secondary competition.
It means that counties competing in Division 3 and 4 of the Allianz League will not contest Sam Maguire, unless they reach their respective provincial final, while the bottom 16 teams will instead play in an as yet unnamed second tier competition.
The decision has sparked widespread debate – Martin McHugh and Kevin McStay have outlined their grievances, while Tomás Ó Sé broadly agrees with the change – though McManus understands why the change has come about.
While the Farney men are now challengers for All-Ireland honours, McManus can't but think of the recent past and Monaghan's standing in the pecking order.
"When Malachy O'Rourke took over in 2011, we were in Division 3. If the new format was introduced then, we wouldn't be competing in the top tier," he told RTÉ Sport.
The GAA really has to promote it and make it something worth winning
"It's tricky. Would I like to be in the second tier of the championship? I'd have to say no.
"You always want a chance to compete for Sam Maguire. That's what every player wants, but having said that, that's not always possible or realistic.
"Maybe we should just give it a rattle and see how it goes. The GAA really has to promote it and make it something worth winning."
The three-time All Star is basking in the glory of a sixth county title with Clontibret after their victory over five-in-a-row seeking Scotstown at the weekend.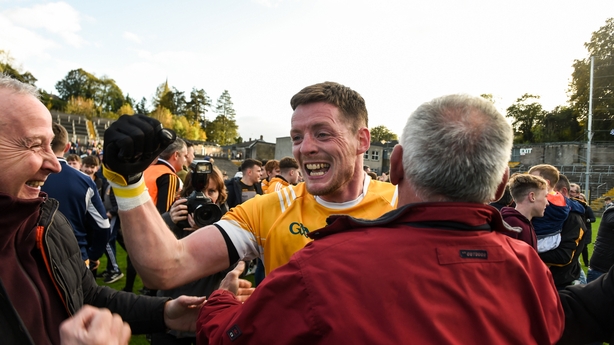 While a tilt at Ulster is the primary focus, with Seamus 'Banty' McEnaney back in the Monaghan hotseat, there is a growing optimism around their chances next season after a disappointing 2019.
Former Tyrone Strength and Conditioning coach Peter Donnelly, statistician Ray Boyne and coach Conor Laverty are all part of McEnaney's backroom team as they go in search of silverware next year.
McManus said: "You are more focused on club football, but I have been chatting to Banty. He has got people around him and it's something to look forward to.
Although we had a poor year in 2019, we have a number of young players and there is a lot of potential there
"We have a lot of work to do, but the players can't wait to get started.
"It's a good time for Monaghan football. Although we had a poor year, we have a number of young players and there is a lot of potential there."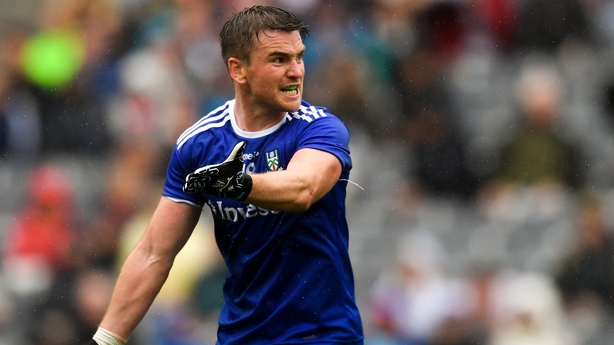 Speculation is mounting that club and county team-mates Dessie Mone (35) and Vinny Corey (36) could throw their lot in for another year with Monaghan and McManus believes the pair still have a valuable contribution to make should they want to continue in the blue and white.
"If they want to, they have another year in them, no doubt," he said.
"If you saw Sunday's county final, you would see that there is certainly another year there in both those men.
"They both won their first county title with Clontibret in 2002 and fast-forward to 2019 and they are picking up their seventh each. It's some going."
Listen to the RTÉ GAA Podcast at Apple Podcasts, Soundcloud, Spotify, or wherever you get your podcasts.