Martin McHugh believes the new structural change for the 2020 inter-county championship is "totally wrong".
A yet unnamed Tier 2 competition will see Division 3 and Division 4 teams, as of the end of next years' Allianz League, who don't make their respective provincial finals taking part.
The green light for this change came after 75.5% of county delegates voted in favour of the proposal at the GAA's Special Congress in Páirc Uí Chaoimh.
Speaking on RTÉ Radio 1's Sunday Sport, Donegal's 1992 All-Ireland winner voiced his concerns with the radical move.
"I was just thinking back of the founder of the GAA was Michael Cusack and the first ever GAA rules were drawn up by Maurice Davin," he told listeners.
"I don't know how those men would be feeling now at the minute. We seem to think that every President we put in that he has to do something in his three years, and we've to change these rules and everything else.
I don't think there's anything wrong with the game
"We're so fortunate with the national game that we got from these two men. We look at China, table tennis is their national sport. In Japan, sumo wrestling is their national sport. We've got brilliant national games in hurling and football.
"Why do we tamper with it? I don't think there's anything wrong with the game."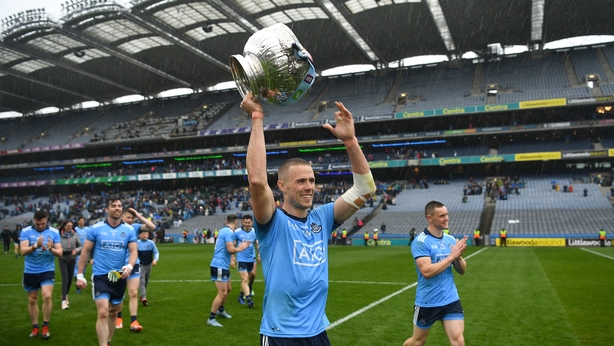 Many observers point to lopsided championship matches, unequal provincial setups and a widening gap between Dublin and the chasing pack as to why change was required, with GAA president John Horan saying he is "delighted for the Leitrims and Wicklows of this world" with the result of the vote at Congress.
With the GAA Fixtures Calendar Review Task Force still to reveal their findings however, some felt the decision was a premature one and McHugh insists that 2019 highlighted that the game is in fact in rude health.
"If we look at the Donegal - Kerry game last year [Super 8s] , take the two All-Ireland finals [2019], they were brilliant matches. You're going to have hammerings in every sport.
1992 All-Ireland winner Martin McHugh, speaking on Sunday Sport @RTERadio1, tells @Darrenfrehill that there was 'nothing wrong' with the Championship format this year #RTEGAA pic.twitter.com/ES0sforzuI

— RTÉ GAA (@RTEgaa) October 20, 2019
"Look at the Ireland team, are we going to say after the defeat to New Zealand that we're going to put them into Division 2 because they get hammered?
"I just think we have to accept that's going to happen. Teams get a chance in the league to play against teams of their own level.
"You could end up with a situation here where the two teams are relegated from Division 2 will be in it and then you could end up with teams from Division 3 and the provinces getting into the provincial final.
"So we could end up with four teams from Division 2 going in to it. So I think that we're making it elitist.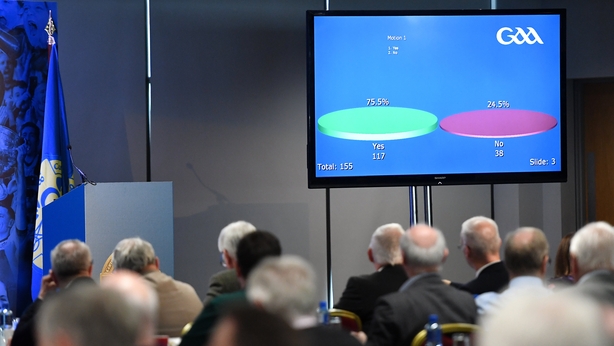 "I do really believe that. I think for that reason it's totally wrong. Are we going down the road of ending up with a semi-professional game?"
The 1997 Ulster-winning Cavan manager says that the imbalance within his native province is not addressed by the new structure.
"Donegal and Tyrone meet in the first round of the Ulster championship. They are classed as two of the top teams in the country. Normally when you get beaten in the first round you get an easy enough game to get yourself back on the wagon.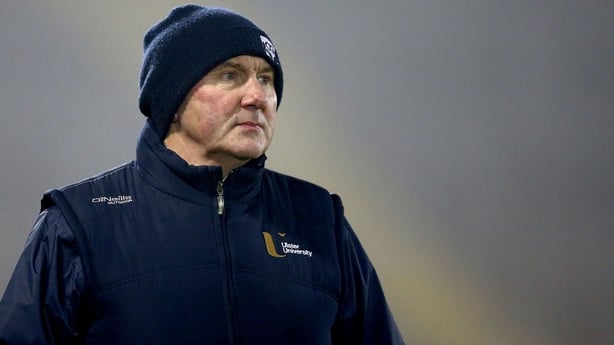 "That won't happen now, so is that a fair system for them to go in like that there?
"Compare to the way Dublin will be going in, who will probably not have to play a back door game at all. Or Kerry in that situation.
"I just think the system is wrong. I think that there was nothing wrong with our game."