Cork U20 manager Denis Ring must be sick of the sight of Tipperary.
In the final U21 Championship last year, his team hockeyed the Premier men in the Munster decider only to have their pocked picked by a late goal in the All-Ireland final.
This summer, they again led against the same opposition in the Munster final before another injury-time goal, this time from senior star Jake Morris, turned the tables once again.
On Saturday at the Gaelic Grounds, the sides will meet in a final for the fourth time in just over 13 months, this their second successive All-Ireland.
"Against Tipperary, we did a lot of good things in that match" Ring told RTÉ GAA correspondent Brian Carthy of the Munster finale.
"We got caught with a sucker punch at the end of the game and didn't have time to react to it. Jake Morris took the opportunity with great skill and ability.
"It was a fantastic game of hurling but obviously it was disappointing not to get the result. It's nice to know you have a safety net and another chance."
Ring had been particularly struck by the reaction of Dublin senior manager Mattie Kenny to his side's surprise All-Ireland preliminary quarter-final defeat to Laois, and he made sure his lads took their second chance in style with a six-point win over Leinster champions Kilkenny.
"Mattie Kenny in the dressing room this year after being beaten by Laois was asked what went wrong.
"He said 'I could tell you loads of things but it's too late now.'
"I quoted him the dressing-room afterwards and said 'look lads, it's not too late, we can do something about it.
"We are going to be playing Kilkenny in an All-Ireland semi-final, we have another crack at this."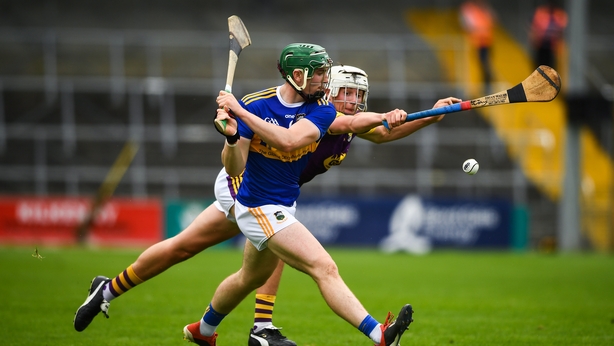 Since they last met, Tipp hit an astonishing 8-15 past Wexford in the other semi-final.
Ring is under no illusions that they will be a tough nut to crack, but he is confident that his side will once again push the reigning champions all the way.
"This Tipperary team are an exceptionally good team," he said.
"There's a friend of mine who is a former All-Ireland medal winner with Tipperary who said to me, part in jest, if we can stop this Tipperary team from scoring four goals we have a chance.
"Given they have scored 14 in three games, 11 in the last two, eight against Wexford, who only lost by two points to Kilkenny, they are a goal machine.
"Since they put Jerome Cahill at centre-forward it has added a new dimension to their forward line.
"You could argue Tipp have kicked on since their Munster final, we'd like to think we have kicked on as well."