It's a sad state of affairs when one competing county gets ready for a provincial final with the main ambition of avoiding a hiding.
Finals are there to be won, as the old sporting adage goes, and every team should have at least a puncher's chance.
That's not the case in Leinster any more though, sadly, with Dublin having completely ransacked the province of any competitive edge. Meath will travel to Croke Park on Sunday with little hope and a lot of trepidation.
It wasn't always like this. In the eighties and nineties Dublin-Meath was the gold-standard football rivalry – knock-out games with the winner being immediately marked as a serious All-Ireland contender.
For many, their four-game 1991 saga was the birth of the modern GAA.
It's nine years since the Royals last beat their nearest and dearest though, a freak 5-09 to 0-13 win in a Leinster semi-final, and it's their only win over the Dubs in the past ten attempts.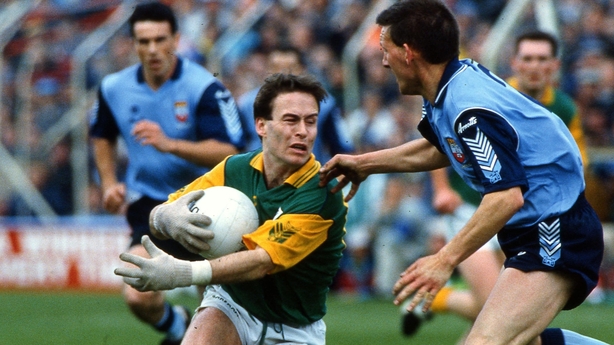 Jim Gavin's five in-a-row All-Ireland chasing team are looking for an unprecedented 27th consecutive win in the province stretching back to the 2010 defeat. Their last three meetings with Meath have brought an average winning margin of 11.33 points.
The mood in Meath isn't good. They'll bring a crowd to Croke Park, but most are hoping that their men can keep it competitive. Very few of their fans can conceive of them actually winning.
"If we play like we did against Offaly, we'll lose by 35 points. If we play like we did against Carlow, we'll lose by 25 points. If we play like we did for the first 45 minutes against Laois, we'll lose by 20 points," said Royal County legend Bernard Flynn, speaking to RTÉ Sport.
"We were in a great position against Donegal in the Division 2 final in the league earlier this year, scored 1-10, and they haven't played well in the three and-a-half games since then.
"A lot of Meath players haven't been playing well, maybe only three or four have, and they're better than they have showed recently. We've played or maybe 40 or 50 minutes over the last 200 minutes of football."
Flynn's former team mate Martin O'Connell, the pair won two All-Irelands together in the eighties with O'Connell adding another in 1996, shares the same view – that Meath's best hope is to keep it respectable.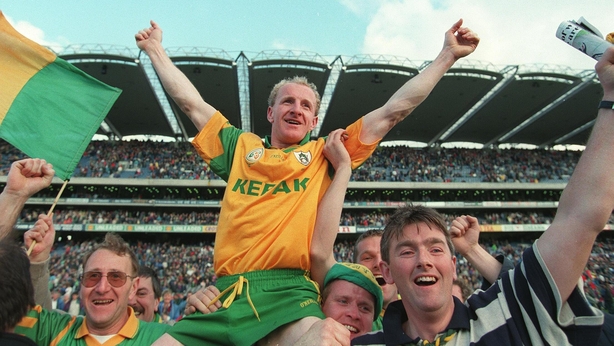 "We're hoping to put up a performance and not get bet out the gate," he said.
"If Meath put up a performance and keep it to six or eight points a lot of people would be happy enough."
Flynn added: "An eight or ten point defeat would be a sad moral victory."
Dublin haven't been given a work-out in Leinster since the early days of this decade when Kildare under Kieran McGeeney were a top flight team. Pretty much every win since then has been routine.
"Bottom line, if we take on Dublin in a nice game of football, go 15-against-15 or playing a little bit defensively, we'll be absolutely slaughtered," said Flynn.
"They need to do something different – a bit of the old Meath madness. They have to make a statement; rip up the script of genuflecting to Dublin which everyone in Leinster has been doing."
Follow all the football action this weekend via our live blogs on RTÉ.ie/sport and the News Now app, listen to live national commentary on RTÉ Radio 1 and watch live and exclusive TV coverage of Dublin v Meath on RTÉ2 and the RTÉ Player this Sunday from 1pm.