At the start of the current decade, the Leinster championship threw up an extraordinary competition that makes it hard to credit how far football in the province has fallen since.
Dublin are currently gearing up for 14 Delaney cups out of 15. There hasn't been suspense in the province in what seems like a very long time - we all know what's going to happen and that it will end with blue ribbons on the trophy.
In the early years of the Dubs' run they had to scrap their way through Leinster, unlike now. And in 2010 they weren't able to do that; that summer was the only time since 2005 they weren't in the final.
How they struggled over the first hurdle, how they were eventually knocked out, the summer that surprise packages Louth put together and the way that Meath took the cup are all tales worth telling in their own right.
The fact that they intersected across two months of a single summer is all the more remarkable and would make football fans in the province misty eyed for the better days of the past.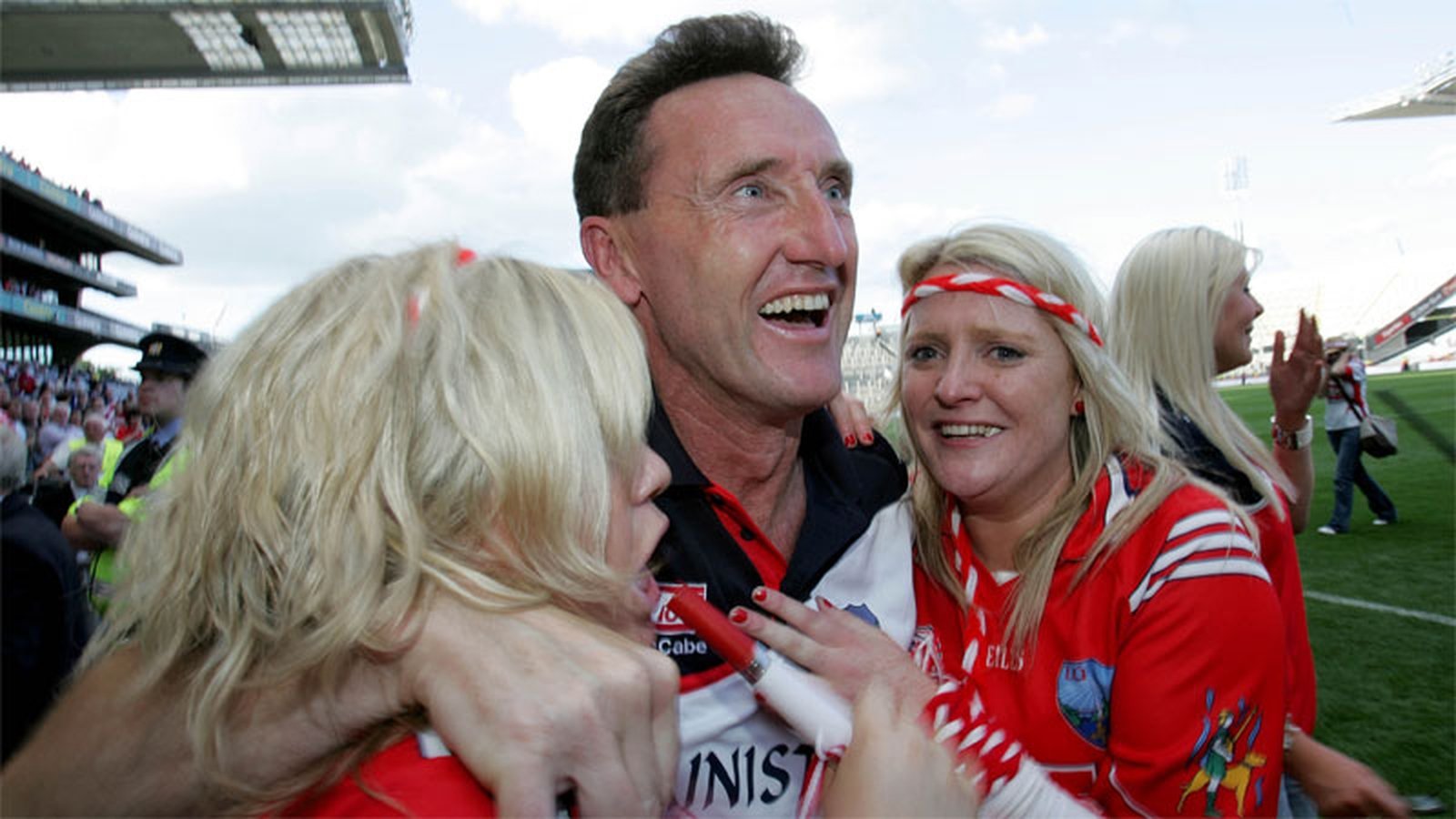 The Beginning
It all started in the low-key manner that you'd expect of the Leinster preliminary round, Wicklow giving Carlow a bit of a mauling at O'Moore Park on 16 May.
Seven days later, on opposite sides of the draw, Louth and Meath started their journeys.
"When I took over in October 2009 there were people telling me I was mad!" recalled Louth manager Peter Fitzpatrick of the day, speaking to RTÉ Sport. He might have thought it a mad idea himself when he took his team to a pre-season fund-raising 10km run and beat every one of them around the course.
"We had trial games that October and November - we had around 120 players turn up and that was a great kick-start to us because we picked up a few new players.
"We got to the O'Byrne Cup final that year, beaten by DCU, and we managed to hold on to our Division 3 status, which was one of our aims.
"We beat Longford in Portlaoise and there were people telling us that it was a bad performance, that we should have beaten them by more, but I was happy enough."
At the same time Meath were dishing out a beating to Offaly with Cian Ward and Joe Sheridan clipping 1-11 between them in a comfortable win.
"Dublin had won the previous few Leinsters so for us at that stage of the season it was about winning matches so we could get a crack at them," said Royals forward Brian Farrell.
"They had won the Under-21 All-Ireland a few weeks before so we knew they were starting to build something, but up to that there was always a lot of hype around them - it was a lot of smoke and not a lot of substance. We knew we could beat them in a one-off game"
There was a wedding downstairs, there was a band playing, there was random people knocking on our doors. Myself, Alan Brogan and Ger Brennan all went home to get some sleep. There was just too much going on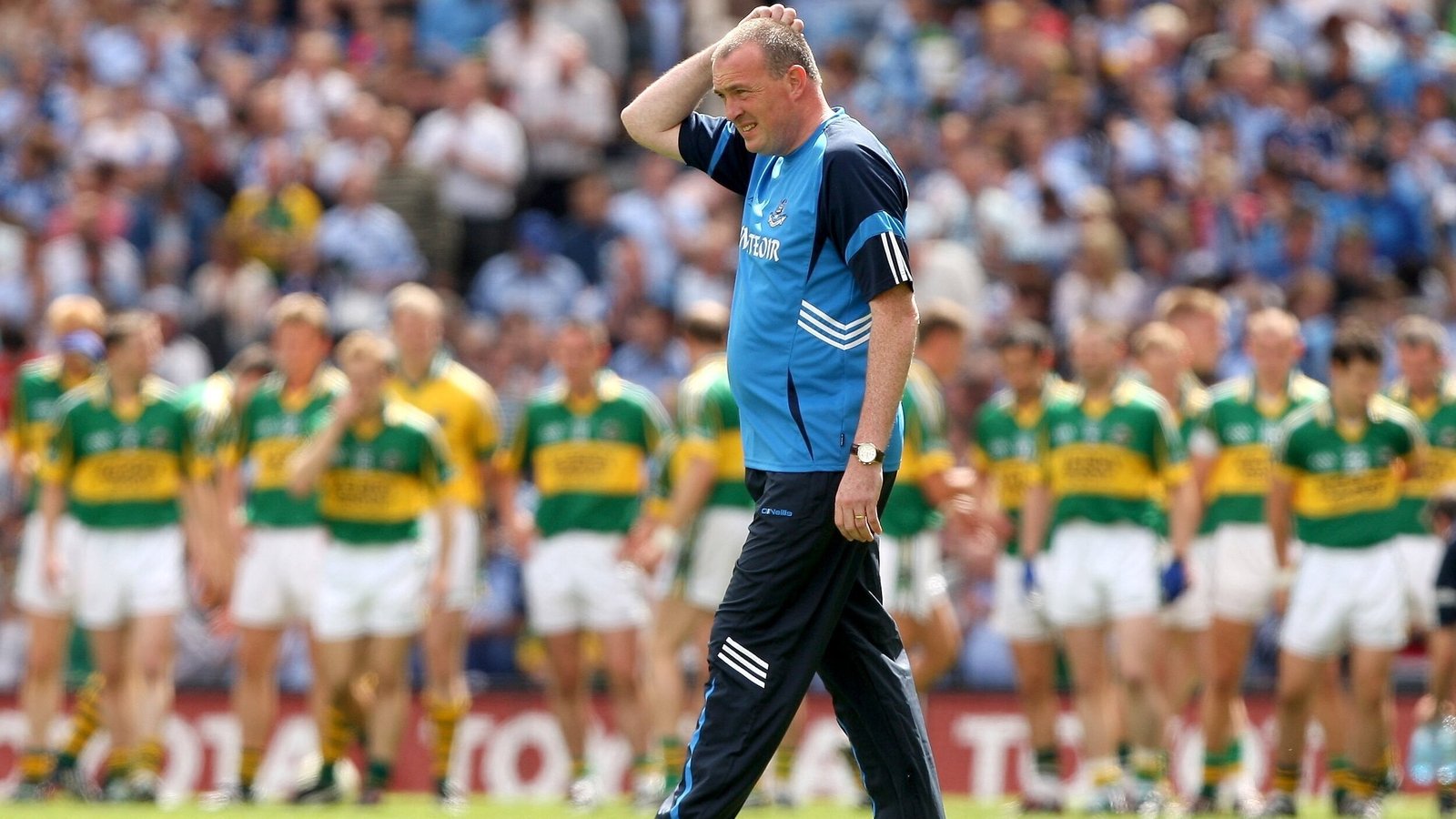 The Middle
The Offaly game moved Meath on to a Leinster quarter-final against Laois, which they needed a replay to see out. Dublin needed extra-time to get past Wexford in a game that still has repercussions in the Dubs' set-up of today.
"We stayed in the Regency Hotel the night before that game," said Eamon Fennell, the Boys in Blue's midfielder. For every game in the capital before or since, Dublin's footballers have slept in their own beds.
"In our away games in the League we had performed really well; we had a lot of new players and that bonded us together and gave us time to focus on the match we were playing. I suppose Pat (Gilory) was trying to emulate that.
"There was a wedding downstairs, there was a band playing, there was random people knocking on our doors. Myself, Alan Brogan and Ger Brennan all went home to get some sleep, a few other lads probably did as well, because there was just too much going on.
"That should never have had the effect it did on our performance against Wexford, but it did play a part. We could very easily have lost that game."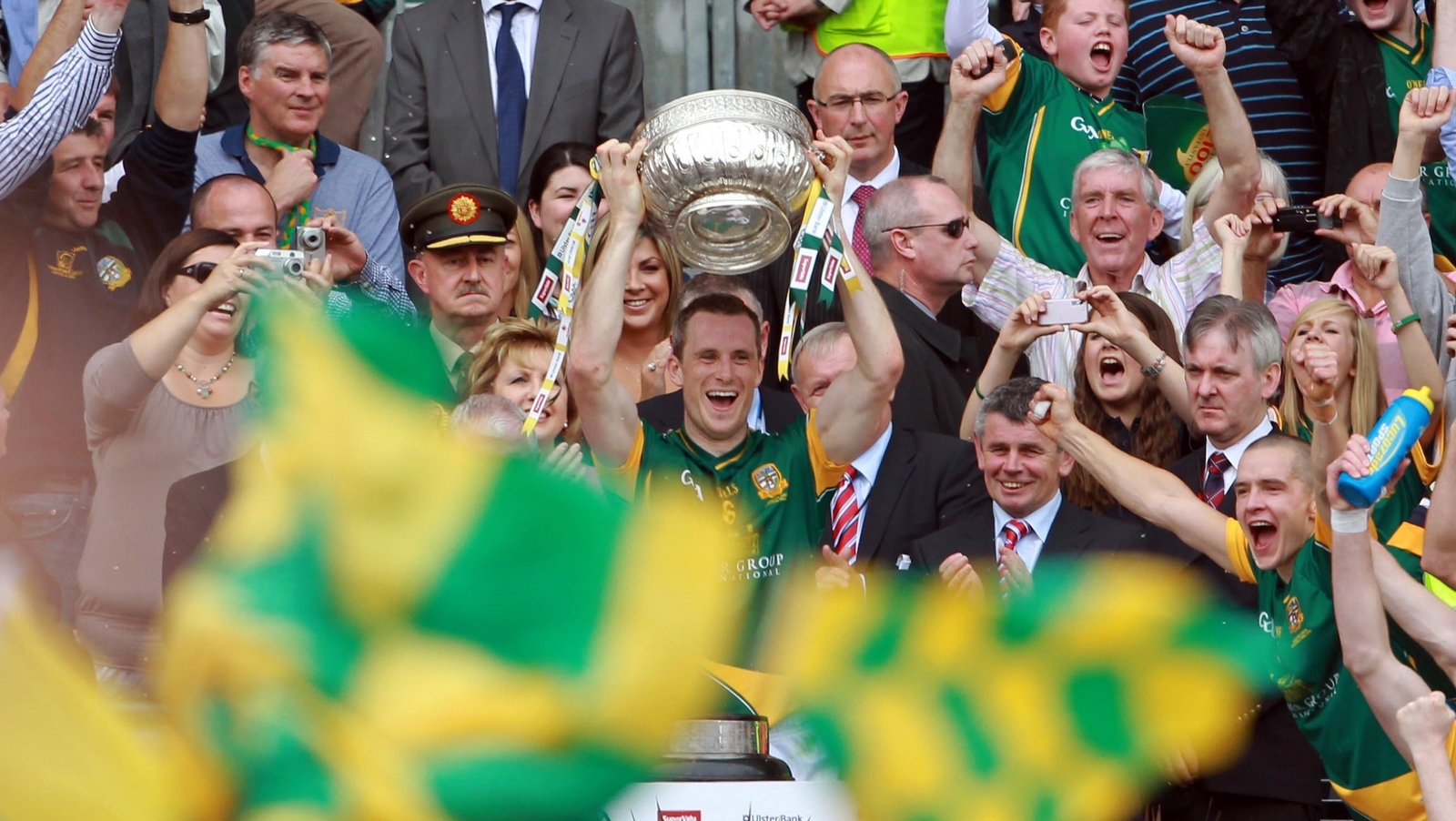 In 2009 Dublin suffered a joint-record 17-point All-Ireland quarter-final defeat to Kerry in Gilroy's first season in charge. Vowing that wasn't going to happen again, his teams started to adopt a safety-first, ultra-defensive approach.
It served the well in the League, but the Wexford match persuaded them to try something slightly different - something that would have a major say on the result of their next match. That was a Leinster semi-final against Meath.
On the other side of the draw, Louth sailed serenely on with a big, and unexpected, win over Kildare in the quarters and then a nervy victory over Westmeath in the semis.
"We were given no hope against Kildare and I think they believed they were going to win Leinster that year," said Fitzpatrick.
"My daughter went to the bookies and put €20 on us to beat them at 5/1 and collected €100. Odds like 5/1 in a two-horse race were crazy. We scored 1-22 that day in Páirc Tailteann and I still maintain that that was the best performance I ever saw from a Louth team.
"It was Westmeath and Louth in the semi-final and we both knew that we might never, ever get a better chance of making a Leinster final. We had played so well against Kildare it would have been a shame to let it go.
"The three weeks between the semi-final and final were the best three weeks I ever had in football. People were talking about Louth football and all the players were enjoying the build-up.
"It was Louth's first Leinster final in nearly 60 years, I made my debut in 1980, played for 15 years and won nothing - it was a dream come true."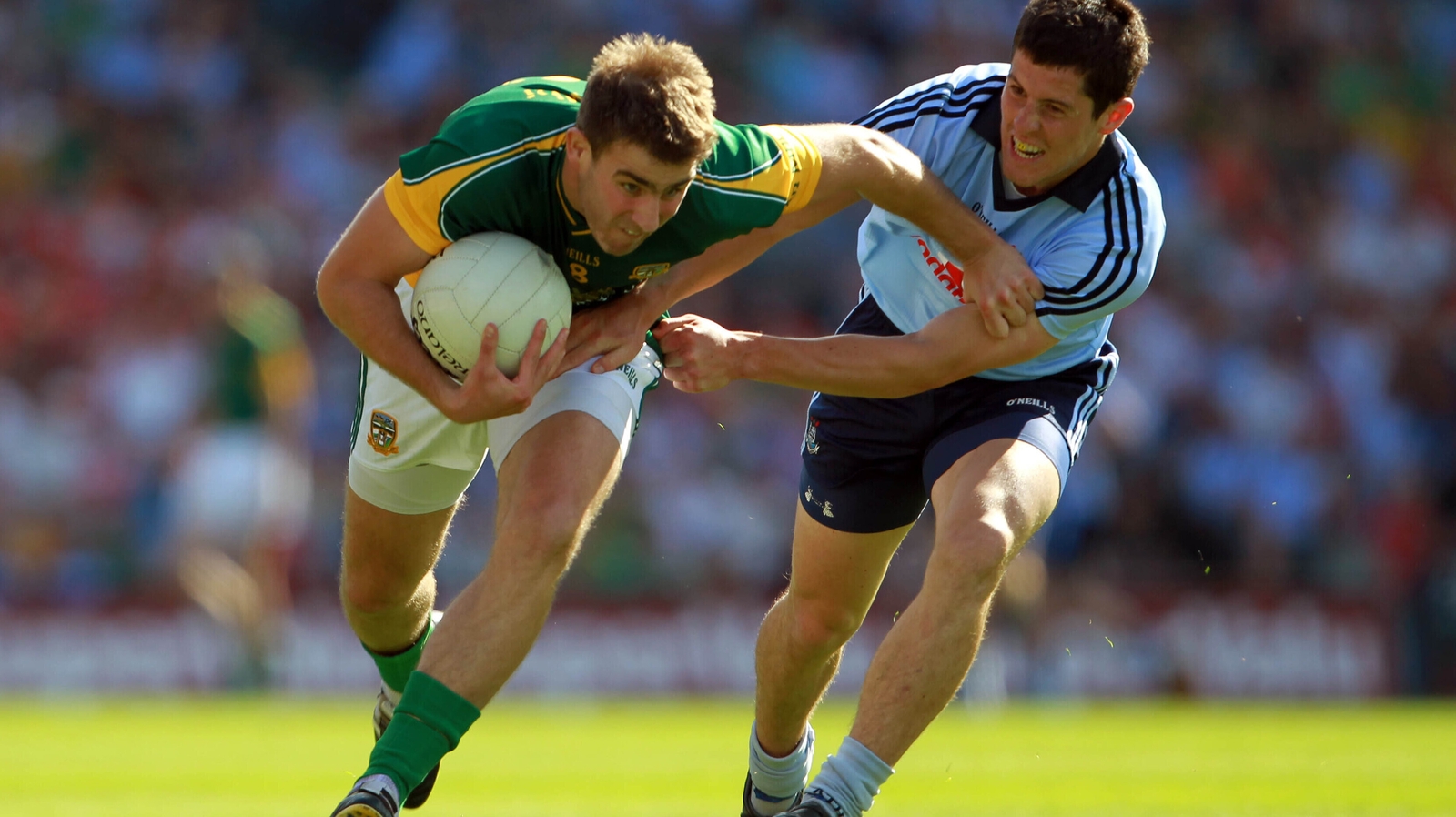 Louth's progress contrasted with the drama of the Meath-Dublin semi-final, a game which Meath won by 5-09 to 0-13 - to save you the sums that's an 11-point thumping.
It's the only time the Dubs have lost in Leinster since 2004 and it also persuaded Gilroy that he was right to adopt a defensive style having watched his team torn apart down the middle following his decision to abandon the sweeper system he had been experimenting with that year.
"Looking back at that game, even though we beat them well, I was impressed with the way Dublin set up," said Farrell, who scored a goal that day. "The way they set up, they way they were communicating and marking zonally - I hadn't seen it before.
"Analysing it, it was a 50-50 game in the first half and everything we touched went over the bar or in the net. It was great! We enjoyed it and as it turns out we were able to celebrate it more than we were the next game."
Fennell's recollections aren't so happy. He noted: "I was sent off in 2012 against Kerry, the first game at Croke Park after we won the All-Ireland, but that performance was still the loneliest, hardest thing I have ever gone through in football.
"We grew up with Dublin-Meath matches, they were the reason you wanted to play for Dublin so to be slaughtered by Meath was a very bitter pill to swallow."
But there was an upside as the team closed in on itself, building the resolve and laid the foundations for the empire continuing to be built to this day.
"That gelled us together and made us more close knit," said Fennell. "Fans are fickle enough and I remember going off the field that day, people were shouting at us, calling us all sorts, throwing stuff at us.
"After it people were telling us what they thought about us and we had to live that. So we knew we had to get really tight knit."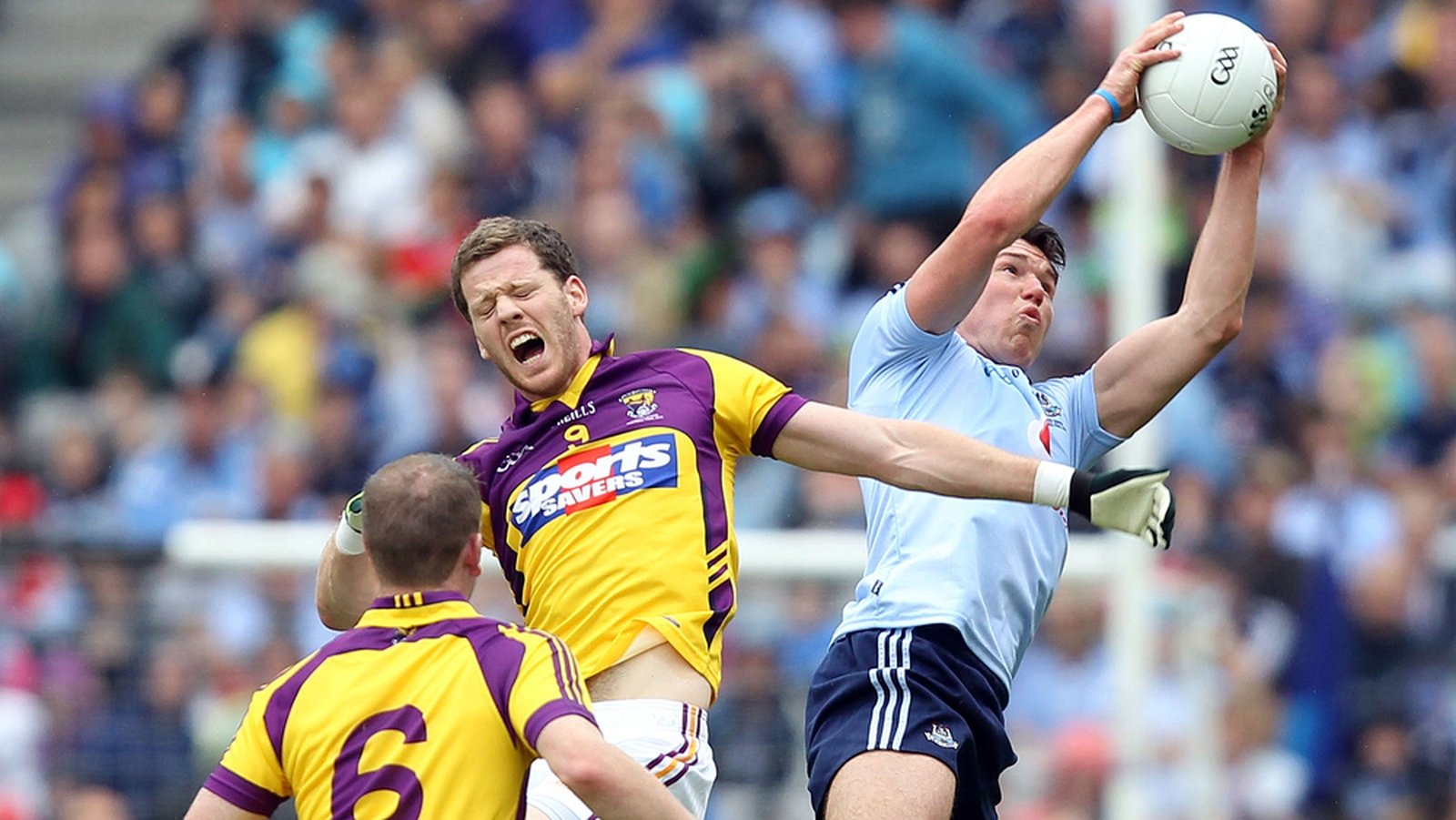 The Ending
Sunday, 11 July, 2010. Leinster final day - outsiders Louth against favourites Meath. Nothing of what unfolded over 90 minutes-or-so minutes that followed could have been scripted.
The Wee County were in the lead thanks to a JP Rooney rocket of a goal, though their rearguard action was getting pushed backwards by the time Colm Judge picked up his second yellow card in the final minute of normal time, reducing them to 14 men.
In stoppage time and trailing 0-12 to 1-10 Meath were throwing everything into rescuing the situation.
Graham Reilly lobbed a ball into the mixer, Seamus Kenny gathered and his shot was blocked by Paddy Keenan, with Joe Sheridan picking up the break. What happened next seemed to unfold in slow motion.
Sheridan dipped forward, fell over the goal line and allowed the ball to fall out of his hands. The umpires looked at each other and the flags weren't raised. The only decision should have been no goal and a free out.
Referee Martin Sludden saw something different however. He marched in, talked to his men in white coats and the green flag fluttered. Goal Meath, cue pandemonium.
Shortly after the final whistle sounded, Louth fans invaded the pitch and Sludden was mauled as he tried to make his way to the tunnel.
"What happened after the game never should have happened - I condemn that," said Fitzpatrick.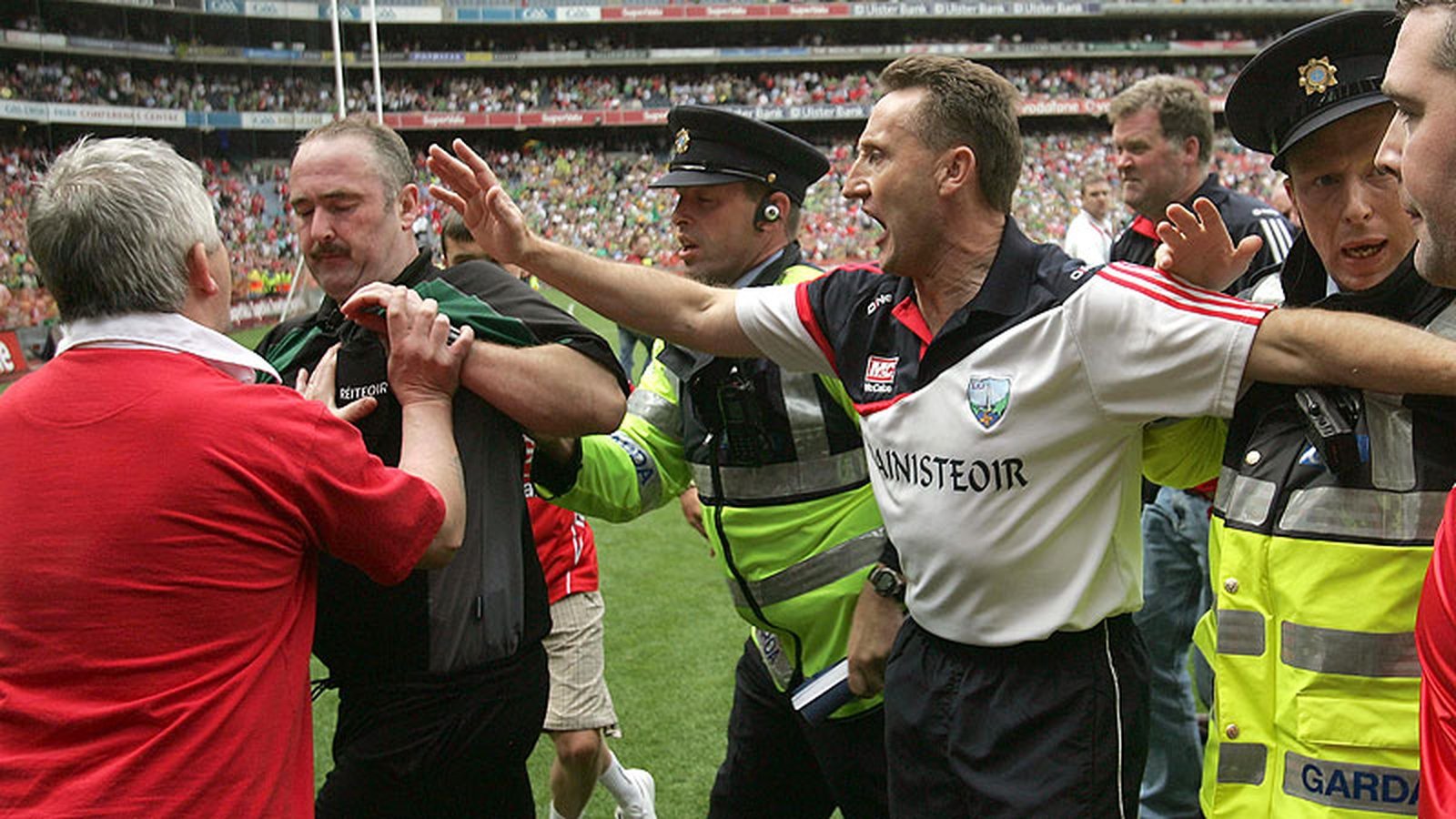 "I would call myself a good loser; I shake hands and I move on. But even now there's a bitter taste over that because we know we were robbed. The game should not have been decided by an error.
"Meath didn't do themselves justice and Croke Park have to take a bit of the blame too. They were looking at others to make a decision when they were the ones who should have been making the decision."
In the days after the game Meath County Board held a series of emergency meetings as Croke Park leaned on them to offer a replay without saying as much in public. The Royals sat tight and held what they had. There would be no second chance for Louth.
"I couldn't see what happened," said Meath's Farrell, who watched from the bench having tweaked a hamstring the Friday night before the game. "The only people in the ground who knew what happened were then ten or 15 people that were within ten metres of the goal.
"After the game we togged in and we were in one of the suites in the Hogan Stand with family and friends and it came on the television and only then did we realise. We asked Joe and he said he thought he'd kicked it, and in fairness he tried and it was complete mayhem out there.
"We knew it was a bad decision, but there are bad decisions in football matches every day. We thought nothing of it and moved on. It was the following day when the messages started to fly around that we knew something was up.
"We were supposed to have a bit of a party on the Monday, but it was called off and we went training on the beach and had a team meeting. Views were fairly mixed - some lads wanted to offer a replay and others were dead against it.
"I've spoken to a fair few of those Louth players since and most of them were sound about it because they understood. The people of Louth though took it to heart I think, probably because they saw it as a once-in-a-lifetime opportunity.
"Our preparation for the next game was terrible - the Leinster final was all anyone wanted to talk about - and we got beaten. I have a Leinster medal from 2010, but like a lot of the lads I'll tell you it's fairly well tainted."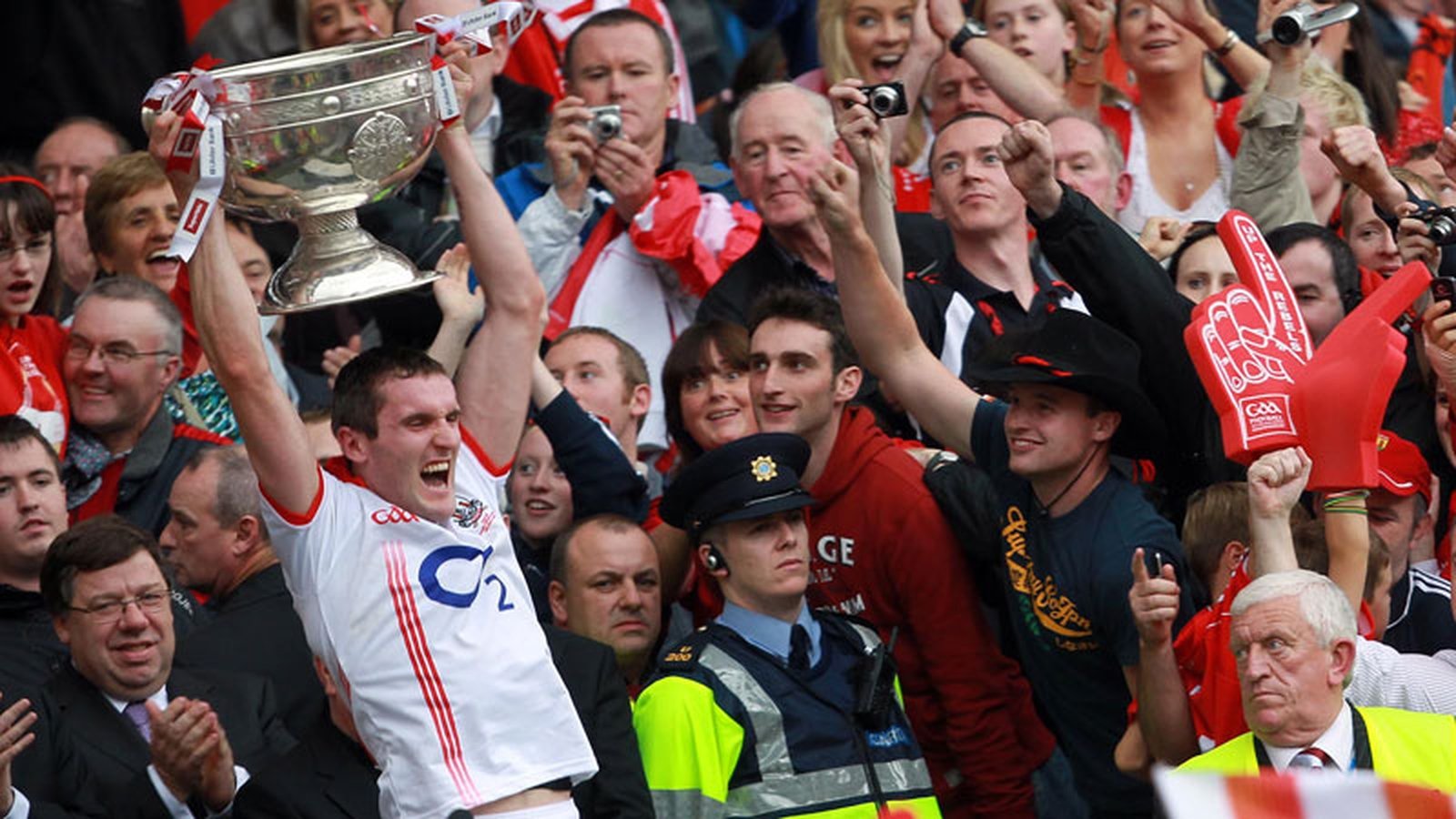 Postscript
Louth went on to lose their subsequent All-Ireland qualifier to Dublin. They won the following season's Division 3 title but their summer didn't last long, losing to Carlow in their first Leinster outing and taking a hammering off Meath in the first qualifier round. Midfielder Paddy Keenan was named on the 2010 All-Star team at midfield - the county's only All-Star.
Dublin reached the All-Ireland semi-final, losing to Cork after the concession of a late penalty having led for most of the game. The following season they would be crowned All-Ireland champions for the first time in 16 years.
Meath's season didn't extend much past the Leinster final and they lost to Kildare in the last eight of the All-Ireland. The Lilywhites went on to lose an All-Ireland semi-final to Down. The sides met twice in the 2011 championship - Kildare knocking Meath out of Leinster and the qualifiers.
Cork went on to win the 2010 All-Ireland title, beating Down by a point in the final.
Follow all the football action this weekend via our live blogs on RTÉ.ie/sport and the News Now app, listen to live national commentary on RTÉ Radio 1 and watch The Sunday Game at 9.30pm on RTÉ2 for highlights of all the weekend action.