Kevin McStay has aired his strong view that moving Dublin out of Croke Park for the Super 8s was in the interests of "fair play", and claimed there's one rule for the Sky Blues and another for everyone else.
A motion put forward by Donegal to move one of the Dubs' Super 8 games from HQ was comprehensively rejected by GAA Congress in Wexford this afternoon. It went to the floor but secured the support of just 36% of the delegates. 
It means Jim Gavin's men will again feature at Croker twice this summer - should they make it to the Super 8s - given that their designated home game is played at the venue.
McStay supported Donegal's motion, and was deflated to see it defeated.
"It's very disappointing from my perspective," he told RTÉ Radio 1's Saturday Sport.
"I'd have seen it as a motion that was demanding fair play, nothing more, nothing less than that. It was well beaten so Dublin now continue to play two matches in Croke Park.
"This is the the essence of it. Last year in the Championship there was a game played in Newbridge [between Kildare and Mayo] with, I don't know, about 4,000 people.
"I was involved as Roscommon manager when we said as a group there was absolutely no way we were not playing our game in Dr Hyde Park [the Connacht final v Galway in 2018] with a reduced capacity. We dug our heels in on that and the game went ahead.
"I don't see any reason why the Dublin game cannot be in Parnell Park.
"There was precedence and yet we go back to this idea of a loss of revenue and the grants being affected if the big money Dublin bring in to Croke Park isn't available to stream down the counties.
"They go to such lengths, the GAA, to say 'it's not about money, it's about the club, it's the county units'. Then we see this action."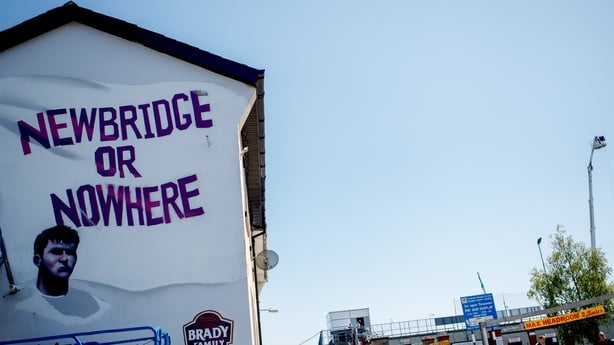 McStay dismissed the notion that playing a big championship game in the 9,000-capacity Parnell Park would see too many supporters miss out. 
"What happens if Halifax Town are playing Manchester United in round six of the FA Cup?" he argued. "There's live TV now. Nobody will not get to see the game. 
"Mayo, the second best supported team in the country, we had to go to Newbridge. So many thousands of people didn't get to see that game at the time in St Conleth's Park. You get on with it.
"I think most people would agree that this was about fairness. In the last eight, the elite level of the game, a county plays two games in Croke Park, essentially a home venue. No other county in the Super 8s has that possibility.
"There's one rule obviously for Dublin and one for the other counties. That would be my position. I don't agree with it because I don't think it was fair."