Kildare-Mayo is set for Newbridge at 7pm on Saturday after the GAA and Kildare found a resolution to the stand-off that began with Monday's qualifier draw.
Kildare and the GAA have been locked in a standoff since Monday afternoon when the Central Competitions Control Committee (CCCC) scheduled their round-three qualifier tie with Mayo as part of a double-header with Cavan and Tyrone at Croke Park.
Kildare insisted that the home advantage the draw provided them had been taken away without their consent and Lilywhites boss Cian O'Neill told RTÉ Sport Monday night that his players would not be anywhere but Newbridge on Saturday night.
For their part, the GAA had maintained that St Conleth's Park would not be the venue as it holds less than 8,500 and they are anticipating a crowd of 18,000 to 20,000.
Feargal McGill, GAA Director of Games Administration, cited health and safety concerns for the stadium switch and insisted that the game would be awarded to Mayo in the event of a Kildare no-show.
O'Neill responded that the explanation of health and safety was "a convenient untruth" and said it should be accepted that "everyone cannot go to every match".
A statement from Mayo reassured fans that they expect all of their season ticket holders will be accommodated, but the rest is up in the air until the GAA confirm details. 
It read: "We note that the Mayo v Kildare Round 3 qualifier has now been for St Conleth's Park, Newbridge, at 7pm, on Saturday.
"Mayo GAA is awaiting full details from the GAA in relation to tickets for this fixture. We expect that all Mayo GAA season ticket holders will get access to a ticket for this game. There may also be a very limited number of tickets on sale to the general public through SuperValu and Centra outlets.
"In relation to supporters who had purchased tickets for the game in Croke Park on Saturday evening, we are awaiting details from Croke Park, who handle all ticket arrangements for this game.
"The Mayo team and management have this week been preparing to play Kildare on Saturday and look forward to having a passionate Mayo support in Newbridge on Saturday evening."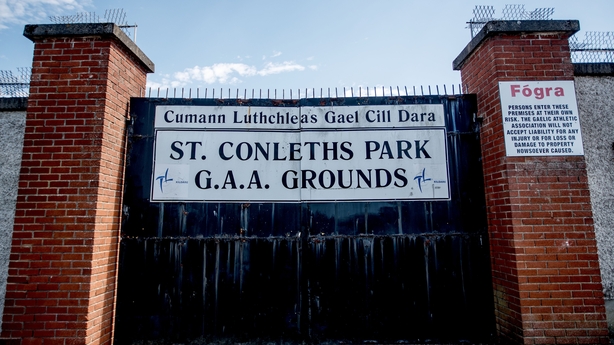 Kildare-Mayo was due to be part of a double-header with Cavan-Tyrone, which cannot be played at Kingspan-Breffni Park due to work being carried out on the pitch.
Cavan, as the nominal home team, have been offered the choice of Croke Park or another venue, with Brewster Park in Fermanagh, which hosted their win over Down last weekend, the likely location.
The row had rumbled on since Monday afternoon, when the CCCC announced the venues for this weekend's qualifier games.
Kildare were drawn out of the hat first, which led them to believe that they had home venue. But the CCCC intervened, saying that Newbridge wasn't big enough to host the anticipated crowd.
The Kildare County Board was contacted on Monday about nominating an alternative, expected to be O'Moore Park in Portlaoise, but when they failed to respond, Croke Park was chosen.
The Lilywhites insisted that they weren't going to give up home advantage which led to a 48-hour stand-off.
Fears were growing that neither side would give in, meaning that Mayo would travel to Croke Park for a game that didn't take place and be awarded a walkover. Kildare meanwhile would have been expelled from the competition and heavily fined.
The surprise is that the GAA blinked first in this row, leading Kildare to be deemed the winner in the court of public opinion.
Lilywhites boss Cian O'Neill said on Monday: "I think we need to hold firm on this and be strong on our resolve. I don't want this to be viewed as a threat or the term collision course is being used. That's not how we're viewing this. All we want is due process to take place for our players."
St Conleth's Park has become rundown in recent years, with its capacity reduced on health and safety grounds. There is precedent for teams first out of the hat not getting home advantage in qualifiers in the past, with Louth and Kildare both travelling due to concerns over capacity.