Oisin McConville believes that the GAA deserves a break after all the recent criticism it has received.
Croke Park has been hit from all sides due to decisions over venues, the scheduling of games, competition structures, and concerts at GAA HQ.
The former Armagh ace believes that the new All-Ireland SFC quarter-final Super 8s needs to be tweaked after an underwhelming opening weekend, but says he's slow to criticise.
"I think the biggest thing for the opening weekend is atmosphere," said McConville, speaking to RTÉ Sport.
"Use the provincial grounds, maybe give the provincial champions first bite at it, give them home advantage and see does that change it up a bit.
"I don't want to be over-critical about it because this really has been a suck-it-and-see thing. I like it; the GAA has got a bit of a battering over the last number of weeks with one thing and another but this is something we need to stick with, give it a go and maybe there's a shock somewhere on the cards – that's what the competition needs next week."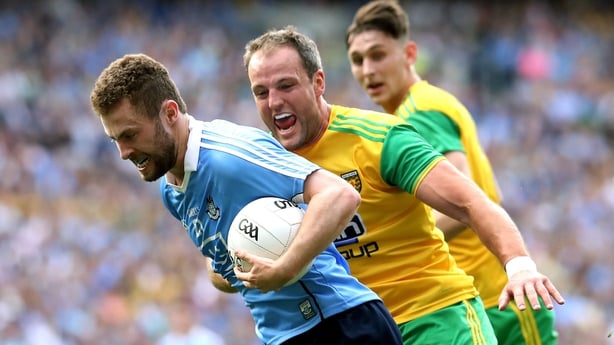 On Saturday Dublin beat Donegal as expected and Tyrone hammered Roscommon. On Sunday Galway beat a poor Kerry side and Monaghan took Kildare's scalp in front of a small crowd at Croke Park.
"The biggest talking point of the weekend is just how poor Kerry were," noted McConville.
"It was a game riddled with mistakes and both teams made them. There was nervousness about them for the first 25 minutes, obviously the injury to Paul Conroy didn't help anyone and it looked really nasty – hopefully he recovers well.
"I was impressed with Galway in that they stuck with it, they stuck to the rigid game plan they had set out and they had a couple of individuals who were capable of getting scores at crucial time, and the bench made a big difference.
"What did Kerry offer really? They offered nothing. David Clifford is 19 years old and at times he looked as though he was going to have to carry them over the line on his own.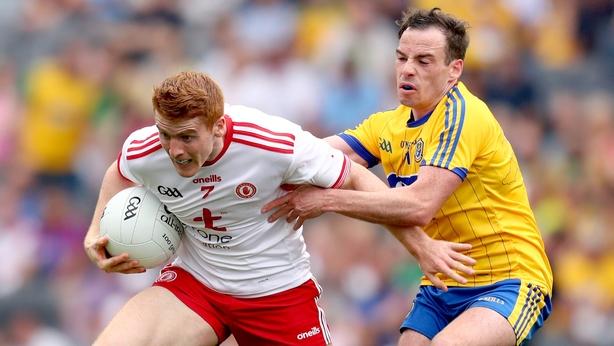 "They had a lot of poor performances, a lot of what Kerry wanted to do they weren't able to do because Galway didn't let them implement it."
McConville believes that Roscommon looked out of their depth at this level and hopes that the Super 8s spark into life next weekend when Dublin travel to Omagh to face Tyrone.
"You would still have to say we don't really know how good Tyrone are yet," he said.
"Tyrone look like a team that are more cohesive than they were, but – and this is a big but – they haven't come up against one of the big boys yet. Over the next few weeks we're going to learn an awful lot more about Tyrone.
"I still expect Dublin to go to Healy Park and eke out some sort of victory because all over the field they're just that bit more physical. Dublin didn't look the finished article at the weekend, but certainly Tyrone will find out a lot more about themselves afterwards."