It turns out that the Super 8s is going to be more of a slow burner than a big bang.
Anyone expecting fireworks on the first day of the new round-robin All-Ireland Senior Football Championship quarter-finals was disappointed.
In front of 53,501 paying punters Tyrone ran up a huge total for the second game in-a-row as Roscommon fell to their second big Croke Park defeat in as many Championship outings.
Dublin kept Donegal at arm's length, dominated possession and most of the game, but didn't show the killer instinct they've displayed so often under Jim Gavin since 2013 and ended up working a whole lot harder than they would have liked.
It was an interesting evening of football, played in beautiful conditions, but it didn't capture the imagination.
Sunday's second set of fixtures, Kerry-Galway and Monaghan-Kildare in Group 1, might light a fire, but they will do so in a vacuum.
We have to stop doing this. We're making a bit of a habit of doing this - coming up here to the national stadium and having it handed back to us fairly easily - Kevin McStay
Most sporting fans in the country will be tuned in the World Cup final between France and Croatia, a few others might sneak a look at the Wimbledon's men's final or even the latest stage of the Tour de France.
Certainly, ticket sales are said to be sluggish, so it may be the second round of fixtures next Saturday and Sunday before the fuse finally sparks.
We all know that this is an entirely new departure for the GAA - a move away from knock-out football at the business end of the Championship, home ties for All-Ireland quarter-finalists and the chance for teams to quickly bounce back from defeat.
Next Saturday Donegal travel to Roscommon with both teams needing a win after opening day losses. Dublin move out of Croke Park at this time of the year for the first time since 2001, when they famously played Kerry in Thurles in drawn and replayed quarter-finals, when they visit Tyrone in Omagh.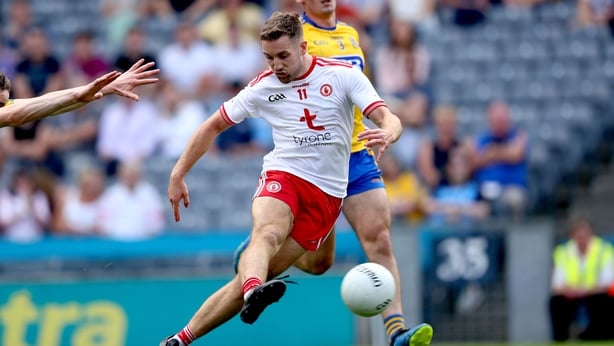 Donegal boss Declan Bonner noted: "That game, we'll take the positives from it. It was a huge learning curve with young lads getting game time against that quality of opposition. Hopefully it'll move them on to the next level.
"Our attention has to turn directly to Roscommon next Saturday evening in Hyde Park. It's a must-win game for us.
"It's a balancing act. We have to look at the guys who played 70 minutes out there that will need recovery over the next 48 hours and there's guys that didn't play who are going to need to get a bit of work done.
"Preparation from our point of view starts when we head back up to Donegal - laptops will be out and we'll be analysing that game, plus looking at Roscommon so there's no time for sitting back. Saturday's match is a huge match for us - we have to go and win."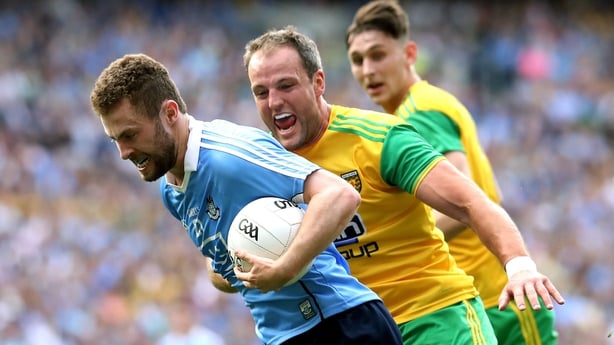 Roscommon manager Kevin McStay already seems to be conceding defeat in the race for an All-Ireland semi-final spot, if not in their next game. It's hard to argue as they finish out their programme against the Dubs at GAA HQ.
"We have a game next week thankfully, but it looks like all that we're playing for is pride because the scoring difference is badly damaged. But we're at home and we have a week now to think about life and I'd expect us to react some way - that's what we're living for the next week.
"We have to stop doing this. We're making a bit of a habit of doing this - coming up here to the national stadium and having it handed back to us fairly easily. We have a lot to think about in terms of selection, performance and how we set them up."
Dublin manager Jim Gavin doesn't like to give anything away to the media and he spoke in his usual platitudes about the trip to Tyrone and about how welcome he and his side have been made feel any time they've visited Healy Park.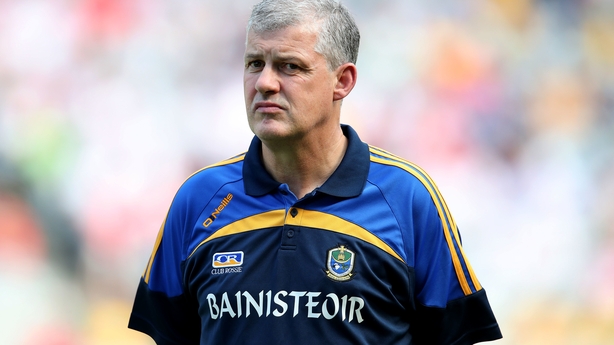 Maybe that was the case when the drove through the gate in the team bus, but it certainly doesn't continue onto the pitch.
But he did make a valid point; the Red Hand County have now scored 3-20 against Cork and 4-24 against the Rossies in consecutive wins. A sloppy performance like the Dubs delivered against Donegal won't do.
"The chances that we had that we didn't convert is particularly disappointing, particularly as we spend most of our sessions on the skills of the game," he said.
"The next day against Tyrone won't be good enough. After today they've scored 7-44 in two games - we'll need to be putting up scores at the other ends and that gives us something to reflect upon. It was just about good enough today and it won't be good enough in Omagh."