Penalty shoot-outs have provided great excitement at the World Cup and their could be similar drama in this weekend's All-Ireland football qualifiers.
All games in football's backdoor competiton have to be 'finished on the day', which means there is no replay.
This means that if teams finish level after the 70 minutes of normal time they go to two ten minute periods of extra-time.
If this doesn't separate the teams there are a further pair of additional five minute periods and after that, should the sides remain deadlocked, it goes to a free-taking competition.
Each team will have five frees from the edge of the 'D', roughly 33 metres out, to be taken by any five players who featured on the day so long as they weren't sent off on a red card, a black card or two yellows.
The team who scores the most of their five will progress. If they remain level after five frees apiece, it goes to sudden death with the same five players stepping up again until there is a winner. The kicks can be taken from the hands or off the ground.
This weekend's round four qualifiers feature Roscommon-Armagh, Cork-Tyrone, Fermanagh-Kildare and Laois-Monaghan, with the last four places in the All-Ireland quarter-finals up for grabs.
The first senior inter-county game decided on free-kicks was the Meath-Longford O'Byrne Cup game back in January of this year, which the Royals won.
The first League game to be decided in such a fashion was in hurling – the Division 1 quarter-final between Limerick and Clare, with Limerick came out on top.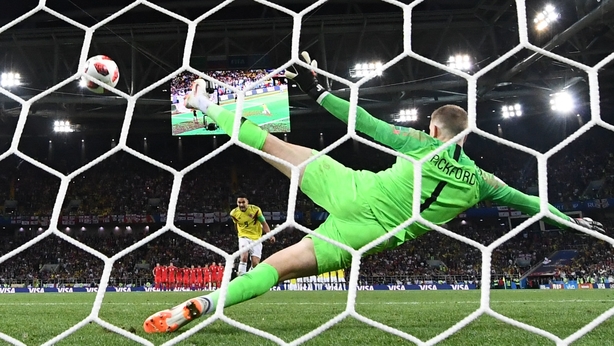 Having trailed free-taking competitions at colleges level, the GAA agreed to introduce the measure at senior level this year.
This is in a bid to ease fixture congestion by reducing the number of replays that are required at a busy time of the season.
Follow all the weekend's Gaelic football action via live blogs on RTÉ.ie/sport and the News Now app, watch live and exclusive coverage of Roscommon v Armagh on RTÉ News Now and listen to live exclusive national radio commentary on all four Round 4 qualifiers.