Sunday's free-taking competition at Páirc Tailteann created history, but Gaelic football fans are likely to see plenty of repeats before too long.
At Special Congress last year the GAA voted to bring in their own version of soccer's penalty shootout for certain games that finish level, following successful trials at colleges level.
So as well as using free-taking competitions in pre-season competitions around the provinces, they will also be an option in knock-out Allianz League games and All-Ireland football qualifiers.
"I initially said no because I thought the free had to be off the floor," said Cillian O'Sullivan, who made history and scored the winner for Meath against Longford in Sunday's O'Byrne Cup semi-final.
"But then I found out that it could be out of the hands either. There are other left-footers who take most of the frees for us, but I'm always happy to step up and I take a few for the club so I'd have been practicing.
"It was getting dark and the wind was shaky enough so my main worry was that they'd all be missed!" he joked. "It's definitely harder than it looks."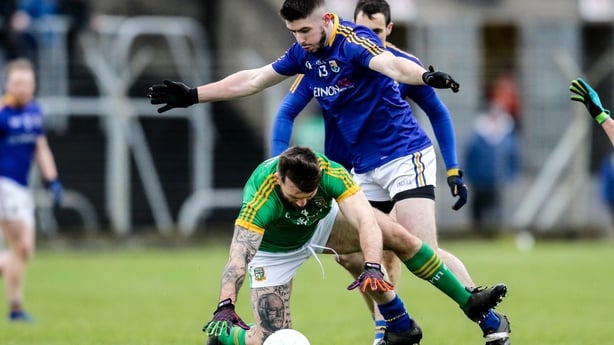 After matches finish level on 70 minutes, two ten-minute periods of extra-time are played. If they are still deadlocked, two more periods of five minutes are played and then the free-taking competition kicks in.
At the weekend in Navan, Meath and Longford ended level in their Bord na Mona O'Byrne Cup semi-final.
They finished at 1-12 apiece after the 70 minutes and a late 1-01 from Longford's Mickey Quinn ensured that it was tied at 1-19 to 2-16 after two ten-minute periods of extra-time.
The decision was taken before throw-in that it would go straight to free-kicks from here, should the need arise, taking out the need for the two additional five-minute extra-time periods.
Credit to Sean Tobin, he was the first man to put his hand up and that gave the rest of the impetus to say we'd take one - Cillian O'Sullivan
In the fading light at Páirc Tailteann, which no longer has floodlights after they were taken down on health and safety grounds several years ago, the home side squeezed through 2-1 to set up a Meath-Westmeath O'Byrne Cup final next weekend.
"I was aware of the new rules when they were made and we got an email from Leinster Council during the week to remind us and to give us all the information we needed," said match referee Darragh Sheppard, from the Round Tower's club in Lusk, County Dublin.
"It's funny, I travelled to the game with my umpires and we were talking about it and we had a feeling that 'this is going to be the day'.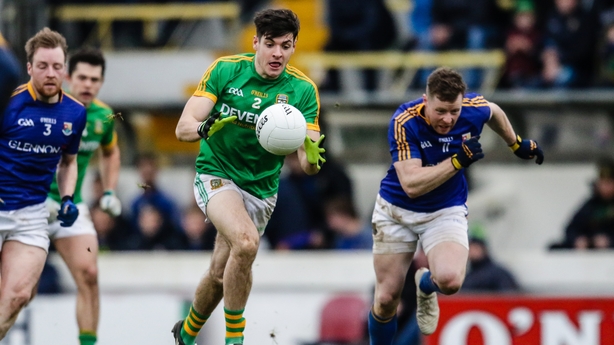 "When Meath were four points up with 90 seconds to go in extra-time, it didn't look like it was going to happen."
Sheppard called the two managers, Longford's Denis Connerton and Andy McEntee of Meath, together at the end of the game to explain what would happen. Both had questions, which were answered by a Leinster GAA representative on the ground.
In a match-deciding free-taking contest both team has five kicks, each taken by a different player. If the sides are level after the first round of five kicks, the same five players step up again and this time it's sudden death.
Any player who has taken part in the match can be selected to take a free, so long as they didn't get sent off on a red card, two yellows or a black card. In other words, a player who is substituted off can still take part.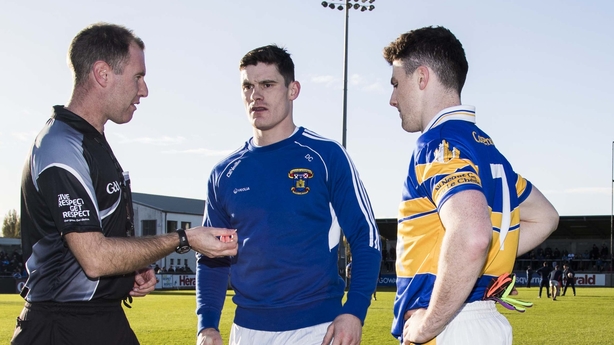 "A few of our free-takers had come off and they weren't sure about taking them because it was a cold day and they were getting stiff. They didn't want to pull a hamstring," said O'Sullivan, the 24-year-old Moynalvey forward.
"Credit to Sean Tobin, he was the first man to put his hand up and that gave the rest of the impetus to say we'd take one."
There was a real buzz amongst the 2,500 supporters as they witnessed this historic occasion, helped by Bruce Springsteen's Dancing in the Dark being blared out over the stadium's PA system before the free-taking competition.
O'Sullivan is modest about his part in the day and his likely future status as a quiz question answer. He has mixed feelings about matches being decided on frees, but can see the logic.
He said: "Ideally, we'd get a winner during extra-time. But this rule was brought in to help condense the inter-county calendar to make more room for club games and that's not something I would disagree with."
The Meath County Board have been working with fan engagement company sportego.ie to stream games through the Meath GAA website and through an official app and this was the source of this footage.