Kildare dug their heels in and they won. After 48 hours of brinkmanship, central GAA were the ones to blink first.
This was the biggest crisis the Association has had to face since the 2014 Garth Brooks debacle, when five dates for the US country singer were announced for Croke Park despite planning permission being granted for just three.
In the end, none of the gigs took place.
This time around the stand-off was over an All-Ireland Senior Football Championship round three qualifier.
When the draw was made on Morning Ireland, Kildare were first out of the hat for their tie, followed out shortly after by Mayo. It had already been stated that the first team out would have home advantage, unless a higher ranked team drew a Division 3 or 4 county.
Shortly after, the Central Competitions Control Committee (CCCC) announced that the game would be at Croke Park, not St Conleth's Park in Newbridge. The Lilywhites immediate dug in and a massive controversy blew up from seemingly inconsequential beginnings.
Kildare's stage was Newbridge of Nowhere while the GAA insisted that the game would be at Croke Park and that was that. In the end, Kildare got their way and the match is going ahead in St Conleth's Park at 7.0pm on Saturday.
This means there will be no qualifier games at Croke Park this year, which is unusual. At the very least, it's normal for a round four double-header to be played at Headquarters, but this can't take place this year as Michael Buble takes over the ground for his concert on Saturday, 7 July.
Here, RTÉ Sport take you through the timeline of how the whole Kildare-Mayo tale played out.
Here is how the draw for round three of the All-Ireland football qualifiers unfolded on @morningireland pic.twitter.com/nebMvriaQX

— RTÉ GAA (@RTEgaa) June 25, 2018
Monday
8.40am
The draw for the All-Ireland SFC round three qualifiers is made in RTÉ Radio Centre live on Morning Ireland. GAA President John Horan and Longford footballer Mickey Quinn make the draw in the presence of CCCC Secretary Feargal McGill.
Kildare are the first team out of the bowl, quickly followed by Mayo. Shortly after the draw, the CCCC contact the Kildare County Board asking them to nominate an alternative venue in light of a number of concerns over Newbridge, including capacity and the fact that the Derby is taking place down the road in Curragh earlier in the day. Kildare decline to nominate another venue.
1.30pm
The GAA announce fixture details for the weekend and it immediately jumps out that Kildare-Mayo has been slated as the main event in a Croke Park double-header also featuring Cavan and Tyrone. Cavan were drawn first too, but with their Kingspan Breffni Park home out of action they are happy to move to Croke Park.
2.0pm
Reports start to emerge that Kildare are refusing to play the game at any venue other than Newbridge.
6.30pm
Kildare County Board issue an extensive statement, outlining their reasons for insisting on the game with Mayo going ahead at St Conleth's Park. "As the management committee of Kildare GAA, we have a responsibility to our team management, players, supporters, sponsors, businesses and every stakeholder in Kildare GAA to insist that we be allowed fulfil the home fixture we are entitled to," they say.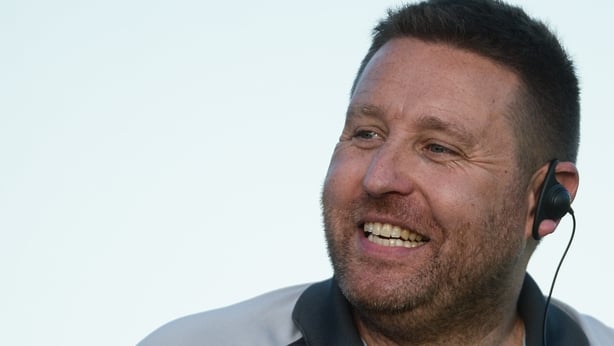 6.45pm
Lilywhites' boss Cian O'Neill gives an interview to the Six One News from RTÉ's Cork studio. The former Mayo coach and Kildare native is based in Cork, where he works in Cork IT.
He said: "I would like to be explicitly clear here - we were drawn first against another Division 1 team who we played in the League in St Conleth's Park.
"The rules clearly state that first team out has home venue unless they are playing a Division 3 or 4 team. That's exactly where we are going to be on Saturday night - it's our home venue and we're going to be togged out and ready to go."
Tuesday
10.0am
Jack Anderson, a former Disputes Resolution Authority (DRA) Secretary and currently Professor and Director of Sport Law at Melbourne Law School in Australia, says that Kildare have a strong case and could take it to court.
10.0am
CCCC Chair, Kilkenny's Ned Quinn gives a hard-hitting interview on Newstalk. He outlines the GAA's reasons for their decision, including fears over confrontations outside the ground between fans with tickets and those without.
"The risk would be that people would get involved with other spectators - that's the risk," he said. "I wouldn't describe it as crowd trouble but there could be animosity shown to people who had tickets if they couldn't get them and claiming they would probably be regular supporters of Kildare."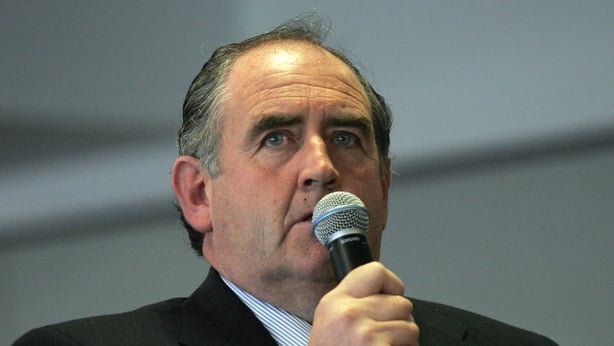 12.0pm
Kildare boss O'Neill follows up his RTÉ appearance with another interview on local radio station KFM.
"Why would a team who have home venue against a second or third seeded team in the country opt to play a game somewhere other than their home ground when you have rightfully been awarded it?" he asked.
"It makes absolutely no sense. Why are we being asked to compromise."
12.0pm
Kildare County Board announce that a media conference with O'Neill will take place at St Conleth's Park at 5.0pm on Tuesday. Just a few hours later it is announced that the conference has been pulled due to the manager's work commitments, leading to speculation that a solution to the row has been reached. This proves ill-founded.
Sky Sports, who are due to broadcast both Kildare-Mayo and Cavan-Tyrone insist that they have no say over the venue for games.
3.0pm
The Gaelic Players' Association issue a statement, saying their main concern in all of this is for the players of Kildare and Mayo who are preparing for a game still not certain of where the venue will be.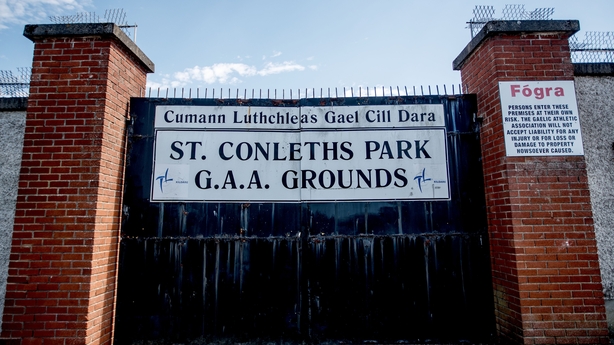 Wednesday
9.0am
With no news and both sides still unwilling to compromise, it appears increasingly likely that Kildare will give a walkover rather than go to Croker.
10.42am
Online ticket sales for the weekend double-header in Croke Park are suspended. The ticket agents explain that this is due to a technical issues.
11.15pm
News breaks that the game will be played in St Conleth's Park in Newbridge after the Central Competitions Control Committee perform an unexpected u-turn.
12.30pm
The Mayo County Board release a statement noting that the game will be played in Newbridge and that they await full fixture details. They also say that they expect all 3,500 of their season ticket holders will be given access to match tickets.
12.36pm
The Cavan County Board release a statement saying their game with Tyrone will go ahead at Brewster Park in Enniskillen. Cavan, as the nominal home team, were given the choice of Croke Park or another venue and they went for Enniskillen, where they beat Down last Saturday.
1.30pm
The GAA finally release a statement confirming that Kildare-Mayo will take place in St Conleth's Park. They say that the decision was taken following discussions with An Garda Síochána and an upgraded match-day and traffic management plan being put in place.
"The GAA wishes to point out that the decision by the CCCC to fix the game for Croke Park originally was based on serious concerns around the health and safety of patrons attending the fixture. The CCCC has received assurance that these issues will be adequately addressed," read the statement. Anyone who has bought a ticket for the Croke Park double-header is entitled to a refund.
4.37pm
The GAA's director of communications, Alan Milton tells RTÉ's Marty Morrissey that the GAA's U-turn was based on reassurances given by Kildare and the Gardaí surrounding health and safety.
"When Cian O'Neill spoke as he did, it probably broke ground as inter-county managers do not ordinarily take that course of action. The media and how people communicate has changed profoundly in the last decade and we're all aware of that. It probably led to a groundswell. But that was going on in the background.
"It doesn't affect how conversations are had and how people come to decisions when they have more information and change the information in front of them."
**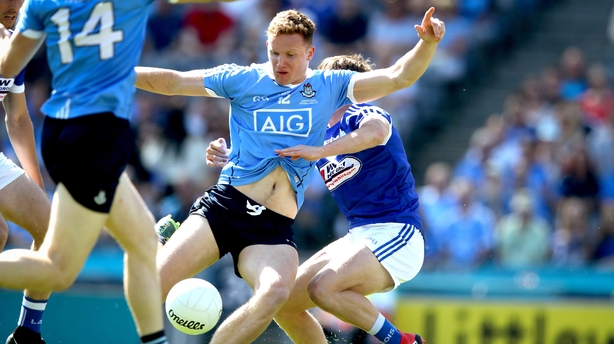 So now Kildare have what they want, but now they have a new problem on their hands - they are likely to be outnumbered in their home patch by Mayo fans with the capacity limited to 8,200.
Mayo have roughly 3,500 season ticket holders and another 500 tickets will head west for players' families and so on. Plenty of Mayo people too are living in towns like Celbridge and Lexlip and involved in local GAA clubs, giving them access to tickets.
The GAA confirmed in their statement that the two county boards will receive 1,500 tickets apiece for distribution through clubs.
A double header at Croke Park would have attracted around 30,000 fans and now 20,000 combined at the two venues would be considered a good crowd.
St Conleth's Park has been allowed to become rundown in recent years, with the capacity slashed to its current level and plans for a redevelopment are still to be finalised.
There is precedent for qualifier games being moved to an alternative venue when the home team hadn't the capacity. In 2012 Kildare moved their tie with Limerick from Newbridge to Portlaoise in order to cater for more of their fans.
Having made such a big deal about having home advantage, there will be an expectation on their players to deliver a big performance against the team that lost the last two All-Ireland finals to Dublin.
Croke Park come out of this badly, with the court of public opinion deeming them to have dealt with the issue in a high handed manner.
This was a rallying point for many GAA fans who believe that Croke Park are more interested in profit and helping the elite than equality and fairness. Many other disaffected counties will see this as setting a precedent and could dig their heels in in the future in the hope of gaining concessions.
The next battle ground may be the Super 8, the new, expanded All-Ireland quarter-final stage, where every team is due to have one home, one away and one game at a neutral venue - every team bar Dublin, that is.
The Dubs get two games at Croke Park - one of them their 'home' game and the other their 'neutral' tie. The argument is gaining traction that they should only be given one game at GAA Headquarters.