The next phase of the Wexford and Kilkenny rivalry is set to unfold tomorrow at Innovate Wexford Park, with a place in the Allianz Hurling League final on offer.
The sides have already met in this campaign, with Kilkenny coming away with a three-point victory. Last year's championship witnessed an historic milestone in the relationship between these counties, with Wexford producing a stunning victory at home to book their place in a first Leinster final since 2008.
It was also their first time to get the better of Kilkenny in a championship encounter since 2004.
At the helm of both these outfits are managers who have crossed paths many times on the both sides of the white line. Brian Cody has been a mainstay with Kilkenny since his appointment in 1998, while Davy Fitzgerald has battled against Cody both as a player and as a manager.
For the most part, their rivalry has been on respectful terms. Fitzgerald reportedly got tickets for the Hogan Stand side of Croke Park in the 2010 All-Ireland final, so he could soak in Cody's actions on the sideline. And after scoring that famous victory in the Leinster championship last year, he opined that Cody is best ever manager he has encountered.
But there have been occasions when relations turned slightly sour between the two.
The Player - 2004 All-Ireland Quarter-Final: Kilkenny v Clare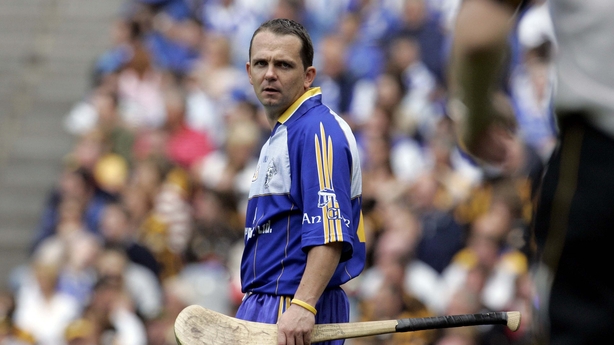 Fitzgerald's match record against Cody is in a much healthier state now than it was during his playing days. In his five championship clashes against the Kilkenny boss as a player, the Sixmilebridge man failed to come away with any victories.
Clare did manage to force the Leinster side to go to a replay in the 2004 All-Ireland quarter-final, but that was closest that Fitzgerald came to outmatching a Kilkenny side under Cody's command.
It was also the one and only time when the pair had any kind of dispute during Fitzgerald's playing days.
It took place before the throw-in even took place, and as Fitzgerald recalled in a 2016 interview with Keith Duggan of the Irish Times, he was trying to subdue Cody's theatrics on the sideline.
"He [Cody] was unbelievable that day, behind the goal and everywhere. And whatever got into my head as a Clare player I said 'this f**kin' lad isn't going to do that to us now'. So after the parade I ran over to him and I gave it to him. Left, right and centre. Before the match even started – 'You try any of that shit today . . . whatever.' And a few months later we both found ourselves at a dinner dance up in Derry. He was there and I was there. And he told the whole dinner dance what I'd done. Sure, he'd only be laughing."
The Manager - 2018 Walsh Cup: Wexford v Kilkenny
Since Fitzgerald swapped the jersey for the Bainisteoir bib, he has had more success in his collisions with Cody throughout their 13 competitive jousts to date, although his first crack at the Kilkenny maestro in 2008 didn't quite materialise in his favour.
They faced each other on the biggest day of the inter-county hurling calendar, not long after Fitzgerald called time on his own playing career.
But he had little time to reflect on his years of playing between the sticks as an upheaval in the Waterford dressing room led to his first managerial appointment, with Fitzgerald coming into replace Justin McCarthy.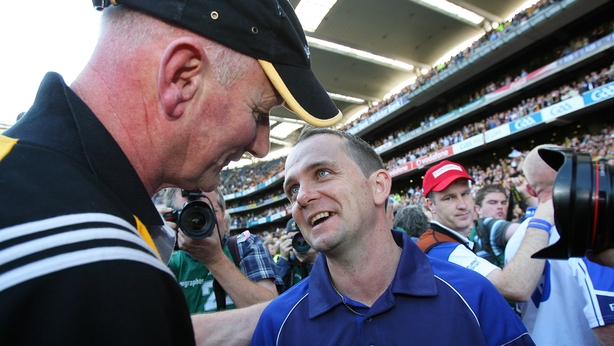 That contest was an overwhelming victory for Cody and his charges, as Kilkenny blitzed the Deise by 23 points. It was a day for Davy to forget and he would experience disappointment again at the hands of Cody in their two other championship meetings while he was the Waterford boss.
He later linked up with his home county in 2012, where his record improved against Cody as Clare overcame Kilkenny by one point in the 2014 National Hurling League.
The dawning of the 2018 season rang in another installment in the Davy versus Cody saga. The setting was the Walsh Cup final and Nowlan Park was the battleground, where Kilkenny and Wexford fought for the silverware.
It was a feisty affair in parts, with Kilkenny losing Richie Reid to a red card after he pulled off Matthew O'Hanlon's helmet, an incident which led to Cody getting sent to the stands. The game ended in a draw after extra-time before Wexford won a 65s frees shoot-out 3-2 to claim victory.
The hostilities between Fitzgerald and Cody resurfaced in the aftermath of that fixture after Cody insinuated that one of the Wexford players tried to influence the referee to get Kilkenny players sent off.
Fitzgerald hit back when he told reporters he was 'very surprised at Brian's attitude afterwards, very surprised. I could say a lot but I am not going to go on.'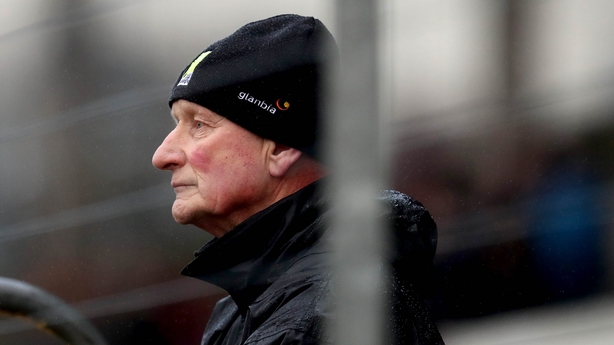 As a player:
1999 - All-Ireland semi-final: Kilkenny 2-14 1-13 Clare
2002 - All-Ireland final: Kilkenny 2-20 0-19 Clare
2004 - All-Ireland quarter-final: Kilkenny 1-13 1-13 Clare, (R) Clare Kilkenny 1-11 0-09 Clare
2006 - All-Ireland semi-final: Kilkenny 2-21 1-16 Clare
As a manager:
2008 - All-Ireland final: Kilkenny 3-30 1-13 Waterford
2009 - National Hurling League: Waterford 2-17 1-16 Kilkenny, All-Ireland Semi-Final 2-23 3-15
2010 - National Hurling League: Kilkenny 1-20 2-12 Waterford
2011 - National Hurling League: Kilkenny 2-16 Waterford 1-13, All-Ireland Semi-Final Kilkenny 2-19 Waterford 1-16
National Hurling League 2-16 1-13 Waterford, All-Ireland semi-final Kilkenny 2-19 1-16 Waterford
2012 - National Hurling League semi-final: Kilkenny 1-20 0-14 Clare
2013 - National Hurling League: Clare 1-15 3-10 Kilkenny
2014 - National Hurling League: Clare 1-16 0-18 Kilkenny
2015 - National Hurling League: Kilkenny 2-20 2-19 Clare, Relegation play-off: Kilkenny 1-18 1-17 Clare
2016 - National Hurling League semi-final: Clare 4-22 2-19 Kilkenny
2017 - National Hurling League: Kilkenny 0-19 2-18 Wexford, Leinster semi-final: Wexford 1-20 3-11 Kilkenny
2018 - National Hurling League: Kilkenny 0-22 0-19 Wexford