The time is right for changes to the structure of the football Championship, according to recently-retired Kerry star Colm Cooper.
Speaking to RTÉ Sport at the launch of RTE's Championship coverage, Cooper suggested that a move to a Champions League-style structure may benefit the competition.
"I think the time is right for change," he said, adding that people have different opinions on what the nature of the change should be.
"Personally I think looking at the groups and playing it likes a Champions League format might be worth trying.
"I think we're at the point that we need to try something.
"If it doesn't work we can change again, but I think it would be better for all teams to create those groups of four and play those games," the Dr Crokes forward said.
"I think you would get the crowds, it would create a lot of great atmospheres around the country and it would be a big step forward for the GAA."
While that change may happen in the future, the newest addition to RTÉ's punditry team also looked into his magic 8 ball ahead of this summer's fare.
Admitting that he may be accused of bias, Cooper predicted that home fires may be burning brightest in September.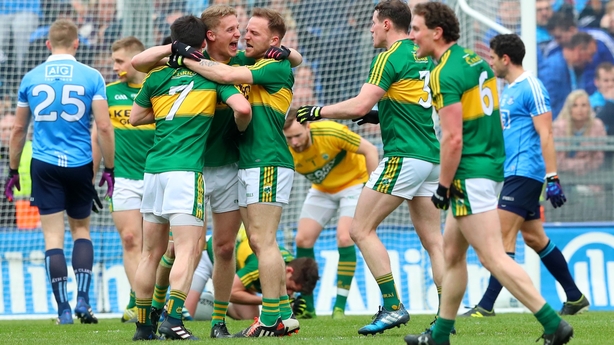 "Kerry have been steadily improving through the league and I think winning the National League will give them a great deal of confidence," he said.
"Also, to get Killian Young and James O'Donoghue back and Shane Enright, who didn't play against Dublin in the league final, I think it's exciting times for them.
"Dublin are definitely the benchmark but I think Kerry, come September, might be ready for them this time.
"It's shaping up for another Kerry-Dublin final. It seems the path has opened for them to meet in a final, if things go right for both teams, and i think it'd be a great spectacle if that works out."
Outside of the big two, winners of the last two national titles, Cooper admitted that it is a very big year for Mayo.
The western province relinquished their Connacht crown last year, but bounced back to reach the All-Ireland decider, only losing out to Dublin after a replay
"It's a big time for the group, if they don't clinch the title this year I think you'll see the group breaking up a little bit because they have been on the go quite a while," he said.
"They've a lot of players with a lot of miles on the clock so it's a big year for them."
The Farney Army also caught Cooper's eye during the league.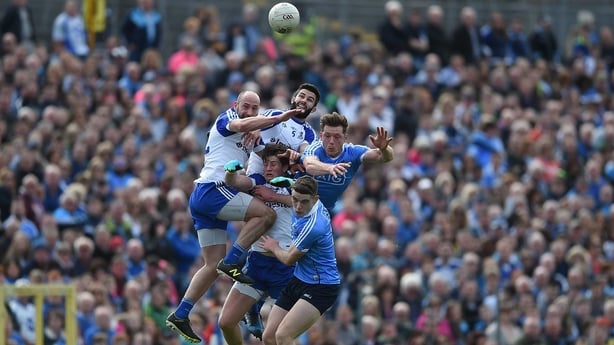 A defeat by Dublin in the final round of group games saw Monaghan miss out on a place in the decider on scoring difference, but it took a late, late goal from Jack McCaffrey to seal the All-Ireland champion's win.
"I've been quite impressed with Monaghan throughout the league, they came down to Killarney and beat Kerry, which is very unusual for any team to do.
"They also could've beaten Dublin on the last day so they've been coming along nicely. They've found a few players so I can see them making an impact on the Championship."
The other dark horse, in Cooper's eyes, are Kevin Walsh's Galway side. Last year's Connacht champions took Division 2 honours in this year's league and look to be a team on the rise.
Cooper said that win in April "was a big thing for them because they hadn't won in Croke Park in a long time and to land a title will give them great confidence.
"Also the fact their Under-21s got to the final this year, beaten by Dublin, it's exciting times for Kevin Walsh and his team and I hope they can make the impact that they've been promising to do for the last number of years."
Moving away from this year's Championship, the multiple All-Star and All-Ireland winner admitted that he underestimated the amount of coverage his retirement would receive.
"It was strange to see that it got so much media time and so much media space," he said.
"I just look on my career with fond memories. My career was up, I'd a great journey and it was great to get some of the tributes from some of the other players I played with and against and it was nice to see that."
Asked if he would like to go back and do anything differently, he said that while there are some regrets he is happy with his innings.
"There's days you've lost All-Irelands that you think 'what if I did this, what if I did that?', but that's not the way sport works.
"You've to make the most of it when you're there. I'm leaving with a lot of medals so I can't have any complaints.
"You'll always think back to close games you've lost, matches where you might have made the wrong decision, but I'm happy with my lot."
RTÉ's televised Championship coverage begins with live coverage of Monaghan v Fermanagh on Saturday 20 May.