Galway star Shane Walsh accepts that transfers are a divisive issue but he believes the controversy around his proposed move to Kilmacud Crokes has "probably gotten too much attention".
Walsh is now based in Dublin and wants to switch clubs to cut down on the time he spends travelling west.
Kilkerrin/Clonberne chairman Ian Hynes had vowed to fight the request, but also said their opposition was more about rural clubs losing players and that he would wish Walsh well if the transfer does go through.
The 29-year-old, who was today named the PwC GAA/GPA July Player of the Month said there was no update on the proposed switch and that he had been "oblivious" to any local backlash.
"This isn't the first transfer request, and it won't be the last," he told RTÉ Sport. "There's a process with this. It's ongoing at the moment, and I just have to wait to see what the outcome is.
"I haven't been at home to go through anything. The week after the game I was with the team. The week after that I went away to Spain. I just came back for my best friend's wedding and now I'm here in Dublin so I haven't really been down since the game. It's only now that I'm starting to get back to normality a bit. I've been a bit oblivious to everything.
"There probably is a lot of noise about it. When I came home, I would have spoken to one or two close friends, family and that. They were saying to me 'sure there are people that talk about things for the sake of talking about things'.
"You have to live your life. For me, it was easy to switch away from it. It probably got too much attention. I don't think there's anyone that cares that much about me to wonder what I'm doing every single day, bar my Mom and Dad, and my family."
"Could it have been handled better? Possibly, yeah. But it's not an easy topic to discuss"
Walsh said he hadn't had a conversation with Hynes about moving and that he understood transfers were a contentuous issue.
"I've never had any discussion or conversation with our chairman or anyone in that kind of capacity. The only one I talked to was the secretary. That was just more so about the formality side of things and what exactly the whole thing looks like. In fairness, he dealt with that very professionally.
"Other than that, I would have gotten a few nice text messages from people wishing me all the best with whatever happens. That was nice, because when they come from home like that, that's what means the most to you.
"It's a sensitive topic. No-one can control anyone's actions. At the end of the day you're your own person. Could it have been handled better? Possibly, yeah. But it's not an easy topic to discuss. That's the way it is, unfortunately.
"My life is based in Dublin, and that's the way it is for the foreseeable. If you're playing you can improve, if you're not playing you can't improve. I don't know what the future holds in the immediate term at this moment in time because there's a process that's ongoing. But everywhere I go I look for a challenge, wherever it is.
"For me, it doesn't change my love for the club. At the end of the day it's where I learned my trade. That's where I put all my work in to make the grade for Galway and to excel at club level. I'm always going to be thankful to my club for that."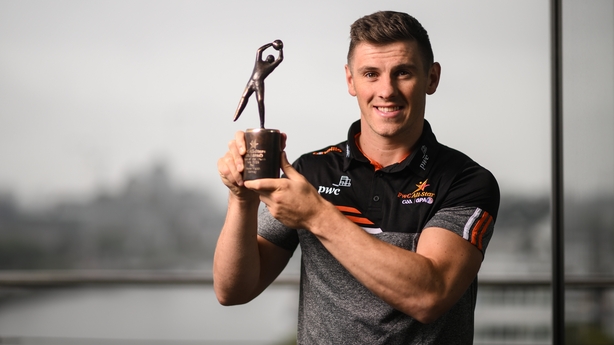 Walsh kicked 0-09, four from play, in a supreme display against the Kingdom that puts him in the running for Footballer of the Year. Understandably, that is little consolation in defeat but he believes the experience of a first decider in 20 years will stand to Galway.
"All-Ireland final day is about winning," he said. "Nothing beats winning and unfortunately we didn't come out on the right side of the result. Your personal performance becomes irrelevant in some regards. You have to perform as a team.
"In fairness we did, I thought we played very well. Probably the last 10 minutes our execution just let us down to see out the game. Just to get in front in that critical period where Kerry got in front.
"It has definitely whet the appetite for the group to get there again and finish the job. But there is work to be done. We realise that and we have to take the break we need and get back at it again then. Lads are eager to get going again whenever we do get going.
"We set out to win the All-Ireland this year and we fell short of it but the year itself was hugely enjoyable. All that was missing was the cherry on top on All-Ireland final day. But, please God, we'll back it up again next year and come again strong."