It appeared that Brian Fenton's Dublin career was going to threaten the phrase that all good things come to an end.
Having made his Dublin bow in 2015, a man of the match performance in that year's final win over Kerry was the perfect start. But that was just the warm-up.
His first half a dozen inter-county seasons yielded six All-Ireland titles, a remarkable unbeaten run where the Dubs more often than not swotted aside opposition. On occasions against Kerry and Mayo, they held their nerve to see off tricky opposition.
Throw in five All-Stars and two Player of the Year awards, there was a good argument to be made it represented the most successful GAA career of the modern era with many campaigns still to look forward to.
2021, however, offered a very different outlook. Off the pitch Fenton and some of his team-mates made headlines in April for training during in contravention of Covid-19 restrictions.
On the pitch, Mayo finally got the better of the men from the capital to end their seven in a row hopes at the penultimate stage. Well below par on the day, they still forced the semi-final to extra-time, though in the end the three-point margin probably flattered Dessie Farrell's side.
With Sam Maguire residing in Tyrone, much talk has focused on Dublin for 2022. Will normal service resume and a highly-motivated outfit march to victory, or is it a period of rebuilding?
Fenton, speaking at the launch of the new Avonmore Pro-Oats product, admits that on reflection it was hard to keep at the same pitch year in, year out.
"No doubt [it's] a period of transition," he said. "The loss was a good thing for that because it really invigorates everyone to go at it again.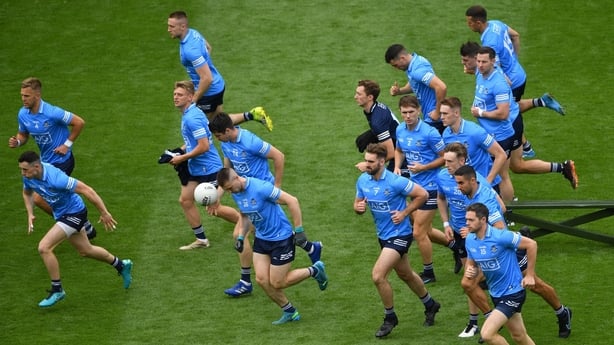 "Maybe a staleness had crept in with the winning, it was just monotonous – as ridiculous as that sounds. A loss will do more for us over the next three or four years than if we had won again. Time will tell."
Reflecting back on the year as a whole, the Raheny man acknowledges the training session at Innisfails GAA club in April, with a return for all senior teams a fortnight away, was "completely wrong".
It led to a hastily organised investigation by the Dublin county board which saw senior manager Dessie Farrell suspended for 12 weeks. Dublin GAA said in a statement that the manager and his players had displayed a "serious error of judgement" and in the passing of time, Fenton appreciates
It was certainly wrong of us and I think we felt the effects of that with Dessie's suspension
"At the time I thought, 'Jesus this is completely blown out of proportion'. That was my own inner narrative. But in retrospect, we were completely wrong, with the way the country was and cases were at the time.
"It was certainly wrong of us and I think we felt the effects of that with Dessie's suspension."
Given Dublin's unprecedented success and Fenton's personal accolades collected on the way – he was the reigning Footballer of the Year at the time – the backlash and negative commentary was a sobering experience, and a difficult time for his family and friends.
"It was new for me in terms of the exposure, the tweets and the negativity it caused. We were very sorry for that.
"You're a GAA player and you're on this pedestal and expected to behave the right way. It was spoken about, dealt with, and you try to park it again.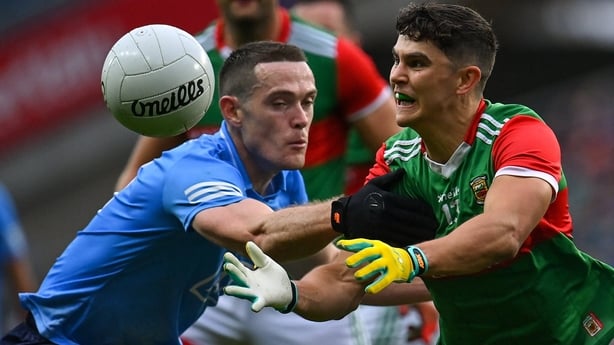 "At the time you probably got more stares than high fives. We'll brush that aside hopefully and they'll remember me for the footballer and not the front page of the Irish Independent."
Was it a contributing factor in the defeat to Mayo?
"In looking back at last year, I think was a culmination of the years on the road, the players, and a crap performance, a really below-par performance against Mayo. We were beaten by a better team."
Being outside the tent for the All-Ireland final was not what the dynamic midfielder was accustomed to, and he focused on doing up his campervan rather than watch events in Croke Park.
"I maybe watched the last five minutes when the result was known."
With little over a month remaining of 2021, the new season looms on the horizon and Fenton is confident a new crop of players – some who have already put their hand up – will emerge to drive the team on again.
One man he would dearly love to see back in the fold is Paul Mannion. The Kilmacud Crokes man lines out in Sunday's county final and was a big loss to the Metropolitans attack this year having decided to step away from the inter-county scene to achieve a better work-life balance.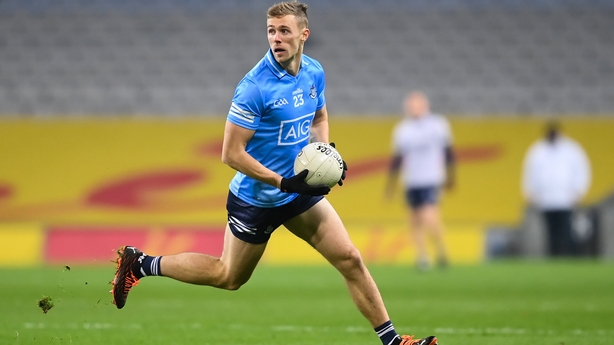 Fenton is "hopeful" he might rejoin the panel, but understands players have different motivations.
"I was on WhatsApp the other day asking if he wanted to have a coffee soon. He is top class, he has proven that again with Crokes this year.
"At the same time we're all human, we have different goals and agendas in life and want to do different things. We all have different kicks in life. Mine is football and the obsession with that. He is his own man and obviously we'd love to have him. But you have to respect him.
"Hopefully he will want to play with us again next year."