Brian Fenton hopes Stephen Cluxton will make a shock return to the Dublin panel for 2022 but denied the veteran goalkeeper's absence proved a distraction as their seven-in-a-row hopes were ended by Mayo.
Cluxton, who turns 40 next month, stepped away after captaining Dublin to their sixth successive All-Ireland title last December, but debate continued across the summer months over whether he make himself available for selection again.
Fenton initially feared the speculation around Cluxton would impact the team, but dismissed suggestions that played a part in their All-Ireland semi-final loss to Mayo.
"At the time when we were aware he wasn't coming back, I thought it would be a distraction," said Fenton, who was speaking at the launch of the new Avonmore Pro-Oats product.
"That was there in the media for sure but inside the group it wasn't. We're all mature enough to know that players come in and out – Dermo [Diarmuid Connolly], Jack [McCaffrey], Paul Mannion.
"As the year went on it certainly wasn't a distraction for us, as much as I certainly thought it would be at the start.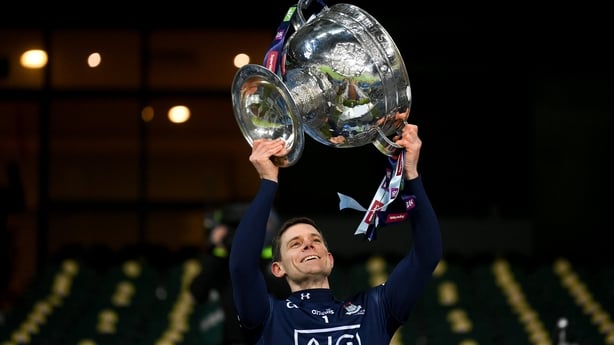 "Wouldn't it be great to have him back, but the fella is almost 40. I was slagging him that he'll be playing Masters next year.
"I've reached out to him, looking for pints. He's still a friend but I don't know [if he will return].
"Have I spoken to him? We chat all the time, well no more so than any friends. There's the odd WhatsApp. I'm sure I'll see him at a Damien Dempsey gig over Christmas if they go ahead.
"But looking back at games, would you fault Evan Comerford? I don't know if you would. He is the most professional athlete you'll come across.
"As good as the keepers were in the All-Ireland series, the likes of Niall Morgan, he'll have numerous All-Stars going forward.
"I'm certainly happy to be out the field when he's kicking it out."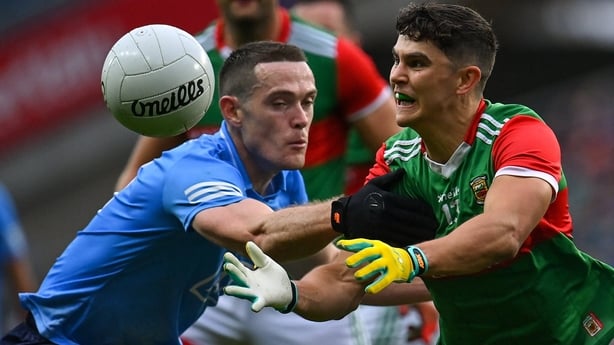 Fenton admits he still hasn't fully processed the defeat to Mayo but says Dublin are determined to return to the "peak of the mountain".
Over three months since the Dubs' dream of a seventh successive All-Ireland title was ended, Fenton has yet to watch their extra-time defeat at Croke Park.
"A lot of off-seasons for us are, you win, there's the normal celebrations, and then you sort of make use of your time with club stuff," he said.
"I still got away on my little trips here and there. Obviously 2020 was different but in the years prior to that, in many it's been the same. You're catching up on bits of your life that were neglected up to that point.
"In terms of the loss, very different. Certainly a lot more introspection, thinking about your own game and where you're at. That's the case across the group.
"You're not at the peak of the mountain anymore, you're thinking about how you can get back up there. That'll happen as we come together again as a group and review it.
"I haven't watched the Mayo game back. But that'll happen in due course and we'll be ready again."
The Mayo game was Fenton's first championship defeat, a narrative he is glad to move on from.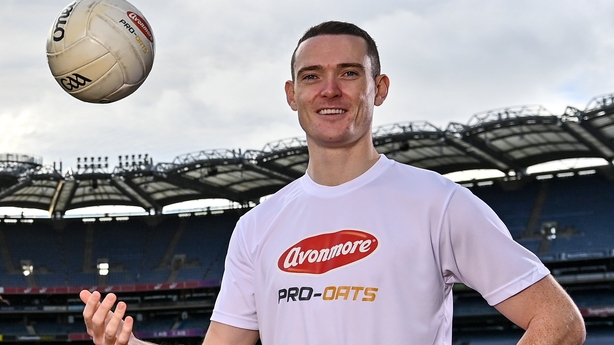 "In many ways it wasn't a big shock to me, or this momentous event," he said. "I'm well used to losing in many ways, in different sports growing up. It was just the whole narrative around me and this Dublin team, and the end of that run. That was new, certainly.
"The immediate aftermath of that dressing room was certainly new as well.
"It was no different. It's disappointing obviously. You're a sportsperson, a competitor. But in many ways the monkey is off your back, the pressure balloon is burst.
"I don't want to say it's a relief but it's just, that's it done now. For me and the team, it's a complete reset button and we'll go at it again.
"Thankfully the whole narrative around me having never lost a championship game will be gone now. I won't be asked about it."