Pat Spillane says Eamonn Fitzmaurice made the correct decision to step down as Kerry manager as the last four years in charge have been nothing short of failure.
Fitzmaurice resigned in the wake of the Kingdom's failure to progress from the Super 8s to the All-Ireland SFC semi-finals, despite a 12-point win against Kildare on Saturday night.
The Finuge man brought Sam Maguire back to the county in 2014, but since then the green-and-gold have struggled to keep pace with Dublin, and indeed Mayo in the race for Sam Maguire.
Colm Cooper criticised the "scurrilous remarks" made about Fitzmaurice this year and while Spillane said the 41-year-old was an "honourable man", he believed Fitzmaurice was unable to put in place an organised defensive structure and a cohesive gameplan.
"I think history will probably be kind to him. He took over Kerry six years ago when nobody wanted them," he said on the Sunday Game, before outlining his reasons why it was the right course of action to resign.
"It's one All-Ireland in nine years. That's bad for Kerry. If you don't deliver an All-Ireland in a year, it's a failure.
"Kerry have now failed for four years to deliver an All-Ireland." 
"His decision making on the sideline was never very good. Number two, he was probably too conservative and too loyal"
The eight-time Celtic Cross winner condemned the personal attacks on social media, but added he was dismayed at times with Kerry's approach under his stewardship.
"His decision making on the sideline was never very good. Number two, he was probably too conservative and too loyal.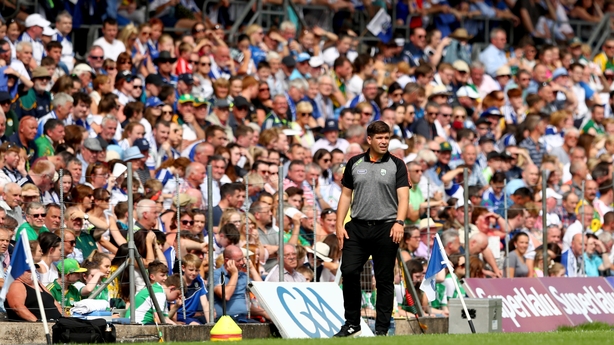 "Rebuilding should have taken place two years ago, not this year, even though his legacy will be seven youngsters.
"Fitzmaurice in the last couple of matches in particular didn't seem to have a plan. You see Malachy O'Rourke with a system, Jim Gavin has a system, Mickey Harte has a system in play.
"Kerry came through Munster in swashbuckling style, front-foot kicking. What happened? They panicked, over-analysed the Galway match and went with a sweeper with no preparation.
"Then they went to the Monaghan game and the sweeper was abandoned. They went with a running game that ran into the blanket [defence].
"Against Kildare it was Kieran Donaghy at the edge of the square and route one.
"We never worked on a kick-out strategy or a defensive system."
'Eamonn Fitzmaurice has been a failure for the past four years' – Pat Spillane says history may be kind on the former Kerry manager, but that the time is right to move on #SundayGame pic.twitter.com/2VzA5Rxik5

— The Sunday Game (@TheSundayGame) August 5, 2018
His fellow pundit Seán Cavanagh agreed that tactically Kerry looked a little short when deploying a direct approach.
"I kind of agree with Pat. They had the long ball tactic in 2008 against ourselves with Tommy Walsh and Kieran Donaghy in there and we loved to see that coming because they had the Gooch [Colm Cooper], Declan O'Sullivan and they didn't get the best out of what was there.
"I do think they have been going a period of transition."
Spillane concluded with two hopes for the incoming Kerry manager.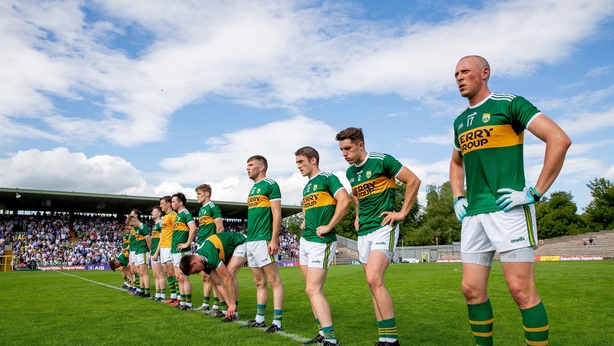 "We need to earn the right to wear the Kerry jersey. Over the last number of years, too many lads have been on the conveyor belt, hanging in there on past performances, not based on form.
"The new manager must go to county championship games and pick players based on form.
"Number two, county players, particularly in Kerry, are cocooned into training. They don't play with the club, they don't train with the club and I think they are paying the price.
"When it comes to the matches, I think that sharp edge is not there."