Departing Kerry manager Éamonn Fitzmaurice has said he hopes his successor will be allowed "time and space" to achieve success after what he called a "negative atmosphere" surrounding the players lately.
Fitzmaurice saw his team beat Kildare by 12 points in their final Super 8s game this evening, but Monaghan's victory in Salthill ensured Kerry's exit, with the 2014 All-Ireland winning manager confirming his resignation after six years in charge.
The Finuge native, who won three All-Ireland titles as a player and guided the Kingdom to six successive provincial titles, says the moment has come to step aside.
"It's time. It's time for me and it's time for the players as well," he told RTÉ Sport.
"From my own point of view I have had six fantastic years. I have lived the dream and it's a privileged position.
"I genuinely think the players will benefit from a change of voice"
"With a new man in charge, it will hopefully afford him a bit of time and space, a bit of patience within our own county to allow them to develop to their full potential.
"I genuinely think they will benefit from a change of voice. A new scene and a new energy."
Fitzmaurice said it was always his intention that 2018 would be his final year in the managerial hotseat and says while it was a "great second-half performance" against Kildare, they remain "just a small bit short".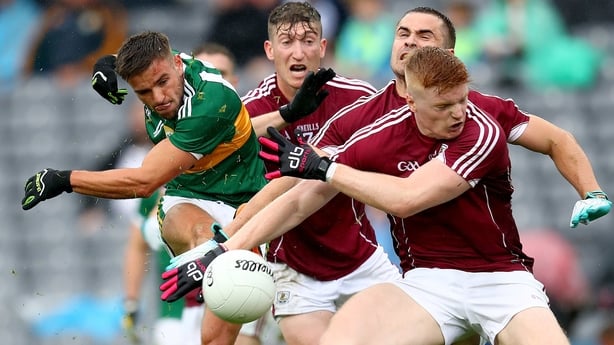 The opening Super 8s defeat to Galway was a significant factor in their failure to reach the All-Ireland semi-final for only the third time since 2000.
"That was the kind of performance that came from nowhere. None of us saw it coming. We thought we were in a great position going into Croke Park that day, but we just didn't show up.
"We gave ourselves a mountain to climb after that."
While critique of the manager "goes with the territory" in Kerry, he admitted he was taken aback by the criticism that came the way of his players, with many of the 2018 crop inexperienced at senior level.
"I didn't like the fact that some of our younger players were going around the county and there was a negative atmosphere"
"I would hope that the new person in be given a bit of time and space within the county to develop lads and allow them make mistakes, allow them lose games without it becoming a very negative thing.
"I did feel over the last few weeks that the fact I have been there for six years, maybe I was a bit of a lightning rod for criticism and I was drawing criticism into the group.
"I didn't like the fact that some of our younger players were going around the county and there was a negative atmosphere. I'm hoping there will be a more relaxing atmosphere with a new man in charge.
"I didn't like that a few players got a few anonymous letters."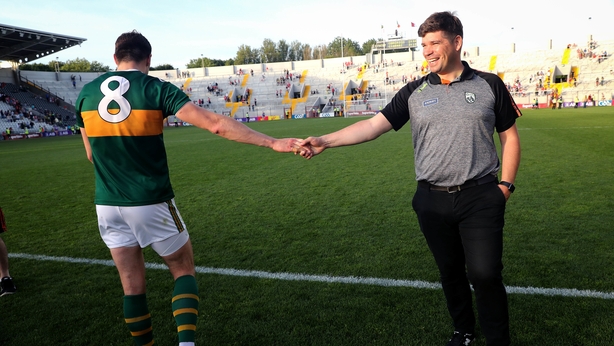 Despite the earlier than expected Championship exit, Fitzmaurice said the bond remains strong and revealed informing the players of his decision in the dressing room was a "tough conversation".
"We have a very tight bond and that is something I have really enjoyed over the years. We have a very loyal group."
Kerry added a National League title in his reign, pipping Dublin in Croke Park last year.
However, they were unable to add to the 2014 All-Ireland success, falling to Dublin in the 2015 final and then losing successive semi-finals to Dublin in 2016 and Mayo, after a replay, in 2017.