Kerry manager Eamonn Fitzmaurice admits it is the last chance for his underperforming side to find their form as they welcome Kildare to Killarney for the final round of the Super 8s on Saturday.
The Kingdom boss is at a loss to explain why a side who were expected to be one of the contenders for the All-Ireland title were so disappointing against Galway and Monaghan but he feels they improved between the opening-round defeat to the Tribesmen and last-gasp draw in Clones.
Kerry must now rely on Galway beating Monaghan and themselves getting by Kildare - while closing Monaghan's five-point advantage in score difference in the process.
"We've plenty to be tidying up from the first two games," Fitzmaurice told RTÉ Sport.
"Every year you're going to have to players that are playing very well and some that are looking for their form.
"A lot of our lads are very close. They're doing all the right things, we're just waiting for it to click. 
"We need it to click at the weekend against Kildare because it's a must-win match for us, to make sure we have some chance at getting into a semi-final.
"I trust the players. I have every confidence in them and they have confidence in themselves with all the work that they have done.
"They know what they're capable of and I'm expecting a big showing from all of the lads against Kildare."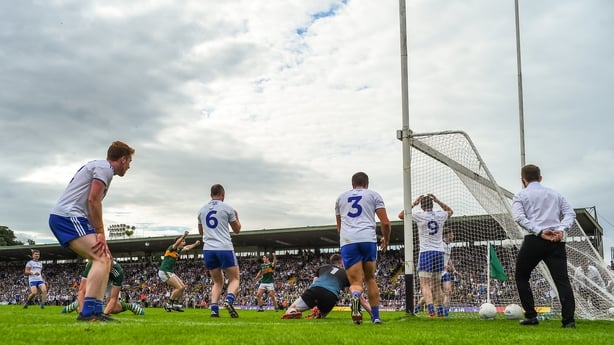 The Kingdom were seconds away from elimination before David Clifford's late goal against Monaghan rescued a draw a fortnight ago.
"Overall, we were delighted to still be in the Championship," reflected Fitzmaurice. "We had to fight on our backs just to stay in it.
"We were relieved because the thought of a dead-rubber game in Killarney for our last game wouldn't have been very appetising.
"As well, very proud of the lads that we kept going right until the end.
"After the way we had performed the week before and the way the game had gone, we didn't seem to be getting any breaks. It would have been easy to have given up but in fairness to the lads that's not part of our nature."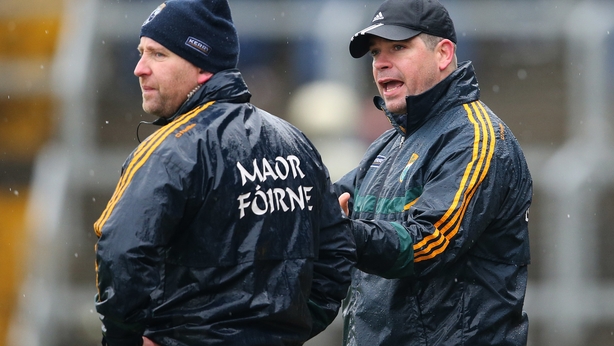 Kildare might be considered to have little left to play for but Fitzmaurice insists that their manager Cian O'Neill, who soldiered with him for three years as Kerry trainer and selector, would be targeting victory regardless.
"From Kildare's point of view, pride is a very powerful driving force," he said.
"I know Cian well obviously. Cian is competitive and he's not going to be coming down to Kerry for anything except to win.
"Sunday will be a big battle and I'm sure there won't be an inch asked or given"
"This is his third year in charge of Kildare and a lot of the younger lads would have come in after he left. But certainly, he would know management and a lot of the older players very well.
"Kildare have had a fantastic summer as well, okay they are not going to make an All-Ireland semi-final but they reacted so positively to their defeat earlier on in the year and have been playing great football since.
"Sunday will be a big battle and I'm sure there won't be an inch asked or given."