It is not the perfect time to be a potential first-time home buyer in Ireland.
Residential property prices rose by 11.6% in the year to November, with the median price paid for a home nationally coming in at €224,000 during the period.
Small improvements are slowly being made with regard to the severe shortage of available houses and apartments to buy, but in the short-to-medium term prices are likely to continue going higher and higher.
An unprecedented era of record-low interest rates (the main European Central Bank borrowing rate is currently 0%) also means it's extremely difficult to get any sort of decent return when putting money into a savings account.
At the same time Central Bank mortgage lending rules mean first-time buyers can borrow a maximum of 90% of the value of a home. So they must come up with 10% of the value of the home they wish to buy themselves.
Based on that median price of €224,000 for a home, first-time buyers would need to have €22,400 to bring to the bank before being entertained for a mortgage.
But with prices escalating, that €22,400 target is on course to be closer to €25,000 by this time next year.
So, what's the best course of action for anyone looking to start setting aside money for a deposit?
---
Saving your way to a deposit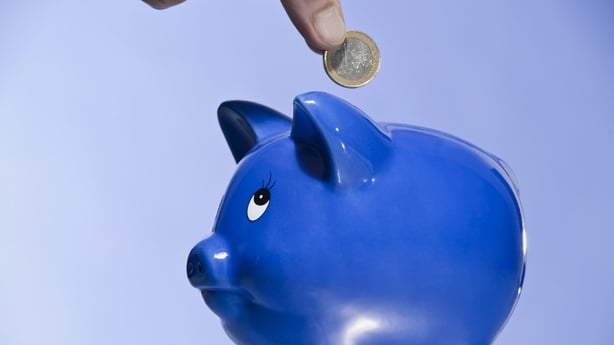 The most traditional and obvious way of saving for a mortgage deposit is to open a savings account.
Regular saver accounts not only help potential home buyers to save for a deposit, but they also help establish a disciplined savings habit and, vitally, show financial institutions that you have a track record for the capacity to repay regular amounts.
Banks are much more likely to approve first-time buyers for a mortgage if they can see a consistent savings pattern over an extended period.
According to Mark Whelan, Head of Communications with bonkers.ie, although savings rates are at an all-time low, there is still some reasonable value to be found by shopping around.
"KBC, for example, is offering a rate of 2.5% to regular savers who have a current account with the bank, while EBS is offering a return of 1.75%.
"DIRT (the tax imposed on the interest on savings) is slowly reducing too, meaning that savers can keep more of their hard-earned returns for themselves."
Switching current account provider may seem like an ordeal, but the process only takes a few minutes in most cases and can end up saving not just depositors, but also borrowers a decent chunk of cash.
More advice from bonkers.ie suggests that most of Ireland's banks reserve their best mortgage offers for their current account holders, which can lead to many borrowers unwittingly missing out on the best rates.
"KBC, for example, offers a 0.2% mortgage discount to its current account holders. While that may not sound like much in isolation, it can add up to significant savings (c. €35 a month on a mortgage of €300,000).
---
Stocking up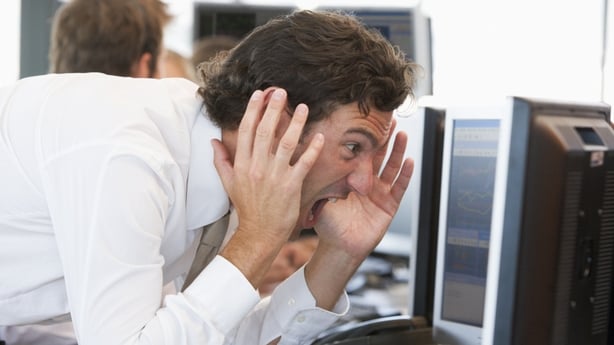 You may decide interest rates on savings account just aren't giving you enough bang for your buck, and are willing to increase your risk somewhat to maximise returns by investing in the stock market.
Well, it's true you may get a better return for your money, but there is also a chance you could lose it all.
The golden rule when it comes to the stock market is to never bet more than you can afford to lose.
In addition, if you do manage to pick the right companies to buy shares in, you should be aware that there are quite a few fees and taxes involved in the process.
Any profits from shares over €1,270 are subject to 33% Capital Gains Tax, while any dividends paid to you will also be taxed.
Potential investors should also be aware of the various fees charged by stockbrokers, who buy your shares for you, and unless you have a decent lump sum to invest, the charges for numerous small transactions could prove prohibitive.
The fee structure applied in relation to stocks doesn't necessarily favour the smaller investor. Many would-be home buyers may decide the stock market is too risky when trying to save for a home.  
The nuclear option ... moving home
---
For many, the thought of moving back in with their parents (if lucky enough to have this option) in order to save is an idea that dare not be even loosely considered, and the suggestion of such a proposal will be met with outrage in many quarters.
Bank of Ireland learned this lesson the hard way last summer when the lender ran an online advert suggesting the fictional 'Orla and her boyfriend' move back in with their parents to save for the deposit for their first home.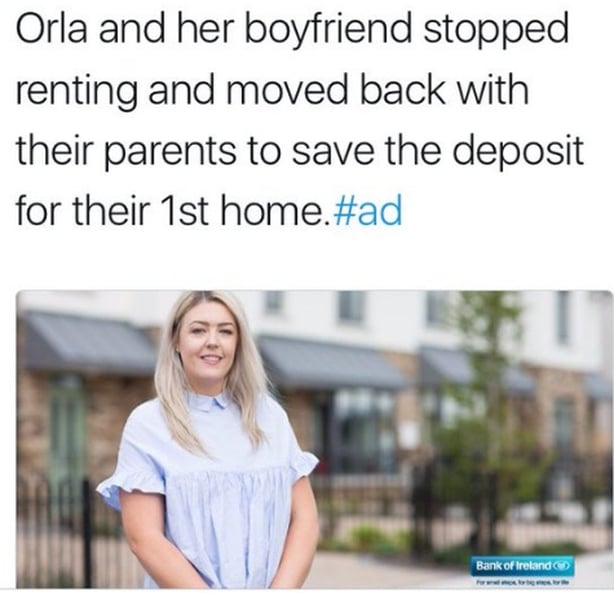 Bank of Ireland swiftly removed the ad after an immediate and severe backlash.
However, as difficult a situation it may present for both parent and grown-up offspring, moving home to save for a deposit makes sound economic sense.
With average rental prices now 7% ahead of where they were in the height of the economic boom, a couple moving home could be up to €1,000 a month better off, and over €1,500 richer if they were renting in the capital.
This assumes, of course, parents are generous enough and indeed in a position to let their children live with them on a rent-free basis.
State support
---
The Government says it is acutely aware of the hardship caused to hopeful home buyers by spiralling prices, and has put certain measures in place to address the situation.
In Budget 2017 then minister for finance Michael Noonan introduced a help-to-buy scheme, giving first-time buyers of new homes a tax refund of up to €20,000.
The initiative seems to have had a reasonably successful first year of existence; there was been a 50% jump in the number first-time buyers in the year to November - rising from 2,000 to 3,000.
Shop around
---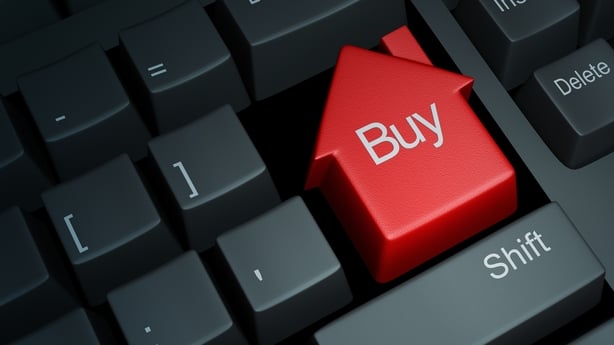 Like with regularly changing utility provider to maximise savings, the expert advice is to take the same approach with mortgages and bank accounts.
Don't be afraid to look beyond the offering of your existing lender.
For example, interest rates on regular saver accounts offered by the main banks here vary from 2.5% down to 0%. 
This can mean the difference of hundreds of euro over even one or two years, and in a tight market every little counts. 
And, if you're lucky enough to get over the initial 'saving for a deposit' hurdle, bonkers.ie has one final piece of advice on mortgage offers among the various lenders.
In what has become an extremely competitive market, banks are attempting to lure potential borrowers in with attractive-looking cashback offers.
For example, Bank of Ireland is offering up to €9,000 (3%) cashback on a €300,000 mortgage.
Mark Whelan says such offers can be "very tempting, particularly to first-time buyers, who have just parted with a large deposit, but they should be approached with caution.
"In most cases, cashback offers come with a higher repayment rate, which can quickly cancel out the benefits of the cashback and leave borrowers paying more than they have to over a 20- or 30-year term."
While AIB and Haven don't offer any cashback to first-time buyers, they currently have the lowest rate in the market, at 3.15%.
A vital factor is to consider the lifetime cost of a loan before committing to a lender.
---
Comment via Twitter: @AengusCox