World leaders will gather in New York next week for the UN General Assembly. Over the years, UNGA has produced some memorable moments. Yvonne Murray takes a look through the archives.
1. In 1960, at the height of the Cold War, the Soviet leader, Nikita Khrushchev, famously pounded his fists on the table during a speech by the British Prime Minister Harold Macmillan. At one point, Khrushchev took off his shoe and banged that on the table. Sadly that was not captured on camera.
2. Another communist leader, Fidel Castro of Cuba, broke the record for the longest speech in the UN history at 269 minutes – that's four and a half hours - which he delivered during his 15-minute time slot.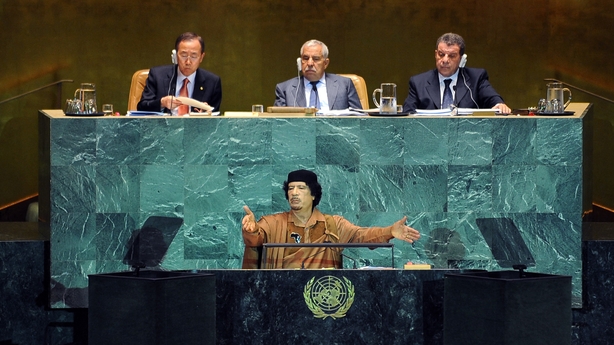 3. Not to be outdone, in later years, the Libyan leader Muammar Gaddafi spoke for so long the delegates fell asleep and his own interpreter fainted.
4. In 2006, Hugo Chavez of Venezuela made headlines when he compared the then US President George W. Bush, to the devil himself.
"The devil came here yesterday," he said from the General Assembly podium, "and I can still smell the sulphur."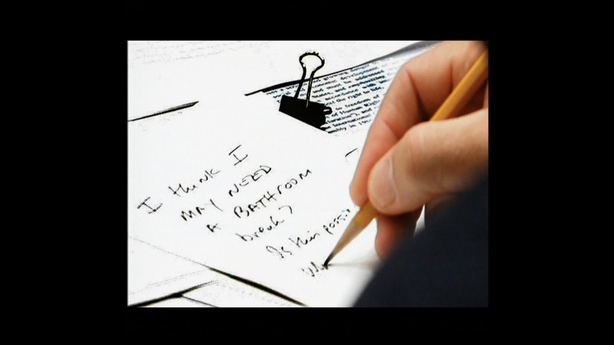 5. On the subject of former President Bush, he was once in a Security Council meeting during high-level week when he scribbled a note to his Secretary of State, Condoleezza Rice. A photographer zoomed in on the note. The President had written that he was going to the bathroom.
6. In 2011, the Turkish Prime Minister Recep Tayyip Erdogan was trying to get into the General Assembly Room to listen to the Palestinian leader, Mahmoud Abbas, make his address. But Mr Erdogan chose the wrong door and was stopped by UN. A scuffle broke out between the UN guards and the Turkish security detail, leaving the UN guards with injuries. A major diplomatic incident was narrowly avoided.
7. During his first address to UNGA, former US President, Donald Trump, stunned delegates when he said the US would have "no choice but to totally destroy North Korea."
"Rocket man is on a suicide mission for himself and his regime," he went on.
8. Trump returned a year later, and this time made the assembly laugh with a brag about his own record.
"In less than two years, my administration has accomplished more than almost any administration in the history of our country."
"I wasn't expecting that reaction but that's ok," he said, as delegates guffawed.
World leaders will gather in New York next week for the UN General Assembly. Over the years UNGA has produced some memorable moments. @yvmurray took a look through the archives. #UNGA78 #UNGA2023 pic.twitter.com/WkEea19JgZ

— RTÉ News (@rtenews) September 16, 2023
---
Read more: Can the UN succeed where the League of Nations failed?
---