The United Nations General Secretary, Antonio Guterres, has urged governments to pick up the pace and accelerate climate action.
He is calling for deeper, faster emissions cuts to limit global warming to 1.5 degrees Celsius as well as a massive scaling up in investment in climate change adaptation and resilience.
His statement comes as the World Meteorological Organisation launched its State of the Global Climate 2022 Report which shows the planetary scale of changes on land, in the oceans and in the atmosphere caused by record levels of heat-trapping greenhouse gases.
The WMO report confirms that the years 2015-2022 were the warmest eight-year period on record despite the cooling impact of a La Niña event for the past three years.
2022 was the 5th or 6th warmest year, depending on which measure of warming is used.
Global mean temperature in 2022 was 1.15C above the 1850-1900 average.
The Secretary-General of the World Meteorological Organisation, Professor Petteri Taalas, said that while greenhouse gas emissions continue to rise and the climate continues to change, populations worldwide continue to be gravely impacted by extreme weather and climate events.
He said extreme weather events in 2022 affected tens of millions, drove food insecurity, boosted mass migration and cost billions of dollars in loss and damage.
Today's report highlights how the melting of glaciers and the rise in sea levels, which again reached record levels in 2022, will continue for up to thousands of years.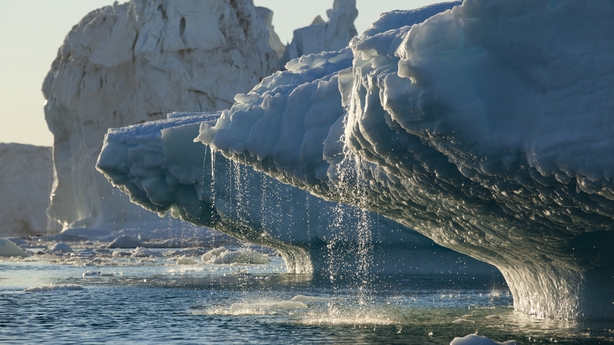 There has been a 30-metre cumulative loss in the thickness of about 40 reference glaciers since 1970, and this rate of glacier decline is accelerating.
A combination of little winter snow, an intrusion of Saharan dust in March and heatwaves between May and early September saw glacial melt in the European Alps smash all records last year.
In Switzerland, for the first time in history, no snow survived the summer melt season even at the very highest measurement sites and thus no accumulation of fresh ice occurred.
The Intergovernmental Panel on Climate Change estimates that water lost from ice glaciers globally between 1993 and 1919 would fill, Europe's largest lake, Lake Geneva, 75 times over.
Global outlook
Globally, the rate of sea level rise continues to accelerate.
More than half of the increase in sea levels is due to water expanding as it warms. More than a third is from glaciers melting, including the melting of Greenland and Antarctic ices sheets.
The rest of the rise in sea level is being caused by changes in the ability of land to store water due to the damage being caused climate change.
Weather
Today's report also focuses on extreme weather events.
It says the record-breaking heatwaves in Europe last summer resulted in more than 15,000 excess deaths across Spain, Germany, the United Kingdom, France, and Portugal.
This included around 4,600 deaths in Spain, 4,500 in Germany, 2,800 among those aged 65 and older in the UK, 2,800 in France and 1,000 in Portugal.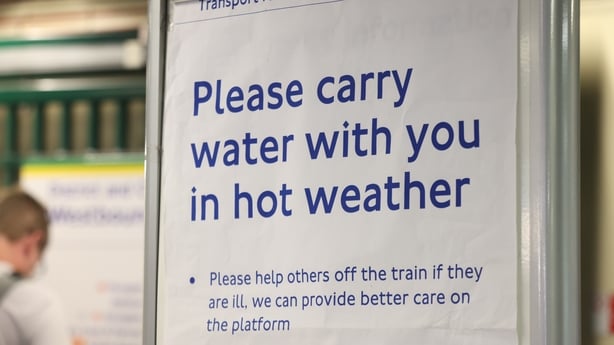 Temperatures exceeded 40°C in the UK for the first time in July.
At the Phoenix Park in Dublin temperatures of 33 degrees were recorded on 18 July, the highest temperature in Ireland since 1887.
Numerous locations elsewhere in Europe broke previous records by more than 3°C, particularly in northern England and western France.
Drought also affected many parts of Europe and the Mediterranean.
Conditions were at their most severe in August, when rivers including the Rhine, Loire and Danube fell to critically low levels, significantly disrupting river transport.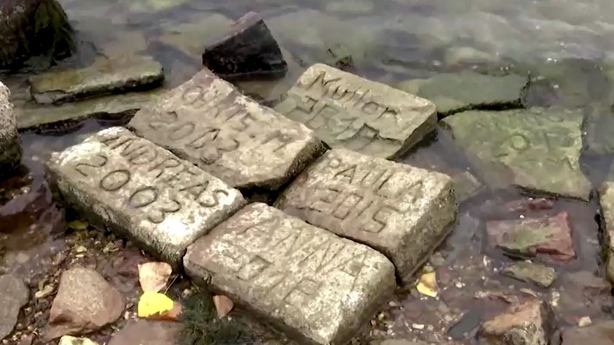 Impacts
The report highlighted socio-economic and environmental impacts of last year extreme weather events.
Drought gripped East Africa where rainfall has been below-average in five consecutive wet seasons - the longest such sequence in 40 years.
As of January 2023, it was estimated that over 20 million people faced acute food insecurity across the region, under the effects of the drought and other shocks.
Record breaking rain in July and August led to extensive flooding in Pakistan. There were over 1,700 deaths and 33 million people were affected, while almost 8 million people were displaced.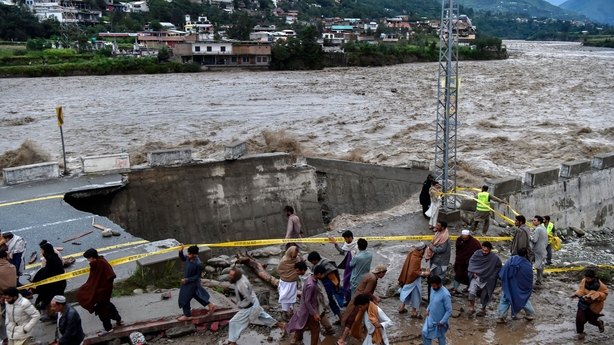 Total damage and economic losses were assessed at US$ 30 billion (€ 27 million)
As of 2021, 2.3 billion people faced food insecurity and almost 10% of the global population face undernourishment.
Heatwaves in the pre-monsoon season in India and Pakistan caused a decline in crop yields.
This, combined with the banning of wheat exports and restrictions on rice exports in India after the start of the conflict in Ukraine, threatened the availability, access and stability of staple foods within international food markets and posed high risks to countries already affected by shortages of these foods.
---
---
The flooding in Pakistan affected some 33 million people, including about 800,000 Afghan refugees hosted in affected districts.
By October, around 8 million people have been internally displaced by the floods with some 585,000 sheltering in relief sites.
The WMO State of the Global Climate 2022 report is being published ahead of Earth Day - an international event marking the birth of the environmental movement in 1970 and highlighting the need to protect our planet.