Petr Pavel, a former army general who served as chairman of NATO's military committee, won yesterday's second and final round of the Czech presidential election, defeating the country's former populist prime minister Andrej Babis.
Mr Pavel, who ran as an independent, but had the backing of the country's centre-right government, won 58% of the vote in an election campaign that was dominated by security concerns over the war in Ukraine.
The former general gained more than 3 million votes in the country of 10.5 million people.
Mr Pavel emphasised his strong support for NATO and aid for Ukraine during the campaign, whilst also reiterating his support for gay marriage and the adoption of the euro.
Outgoing Czech President Milos Zeman, who had backed Mr Babis as his preferred candidate, said in June 2022 that he would use his veto to oppose a long-awaited bill which would give marriage rights to same-sex couples.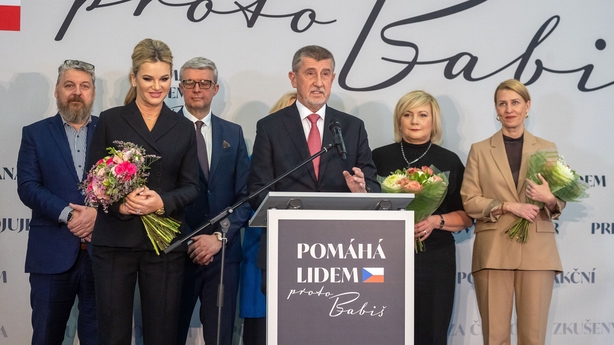 Since 2006, same-sex couples in the Czech Republic have been able to enter into registered partnerships.
Reuters reported that Mr Pavel told supporters yesterday that his victory signalled that "values such as truth, dignity, respect and humility won."
Mr Pavel joined the army as a paratrooper in 1985 during the final years of Communist-ruled Czechoslovakia.
As a United Nations peacekeeper during the Bosnian war, Mr Pavel was later awarded the Legion d'honneur by France for leading the rescue of 53 French peacekeepers trapped between Serb and Croat forces in 1993.
He served as chief of staff of the Czech army from 2012 to 2015 and as Chairman of NATO's Military Committee from 2015 to 2018.
Filip Narad, Head of Foreign News at Czech Radio told RTÉ News that Mr Pavel had managed to appeal to a wide range of voters across the country, from the capital Prague, where incomes are higher than the national average, to less prosperous Bohemia, a region in the west of the country.
Supporters of economist Danuše Nerudová, who came third in the first round of the election, also rolled in behind Mr Pavel for the second round.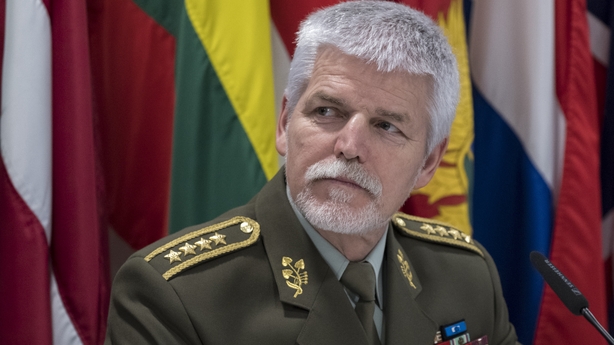 The war in Ukraine and national security became a main talking point during the campaign.
Mr Babis said, during a televised debate between both candidates, that he would not send Czech troops to the aid of Poland and the Baltic States in the event of an attack by Russia.
Mr Pavel will assume his role as president in March and has said that one of his first visits abroad will be to Kyiv to reiterate his country's support for Ukraine.
The former general may also have started a surprising fashion trend in the country.
A wearer of flannel shirts when seen in his local village of 300 residents, north of Prague, Mr Pavel's supporters took to wearing flannel shirts during the campaign.
Though a largely ceremonial role, the Czech president appoints the country's prime minister, the head of the Czech Central Bank and can influence foreign policy.