The United Nations Intergovernmental Panel on Climate Change has issued what has been described by its Chairman Hoesung Lee as a dire warning about the consequences of inaction.
Climate Change, he said, is a grave and mounting threat to people's well-being and a healthy planet, adding that half measures are no longer an option.
In its latest report, the IPCC said that despite efforts to reduce the risk, human-induced climate change is causing dangerous and widespread disruption in nature, and affecting the lives of billions of people around the world.
The report, which is a summary for policy makers of the most up-to-date scientific knowledge about climate change impacts, adaptation and vulnerabilities, says the world faces unavoidable multiple climate hazards over the next two decades with global warming of 1.5C.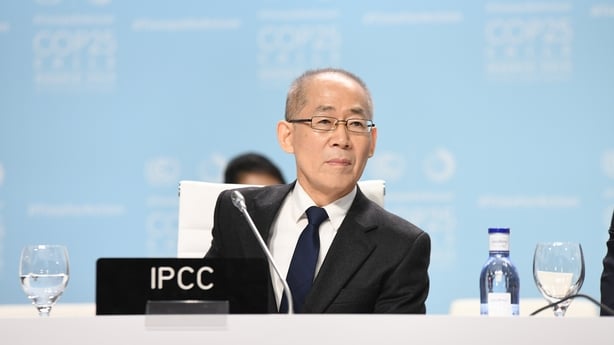 Even temporarily exceeding this warming level will result in additional severe impacts, some of which will be irreversible.
Increased heatwaves, droughts and floods are already exceeding the tolerance thresholds of plants and animals, driving mass mortalities in species such as trees and corals.
These weather extremes it says, are occurring simultaneously, causing cascading impacts that are increasingly difficult to manage.
They have exposed millions of people to acute food and water insecurity, especially in Africa, Asia, Central and South America, on Small Islands and in the Arctic.
The IPCC says that if mounting loss of life, biodiversity and infrastructure are to be avoided, then ambitious accelerated action to adapt to climate change is required now, at the same time as making rapid and deep cuts in greenhouse gas emissions.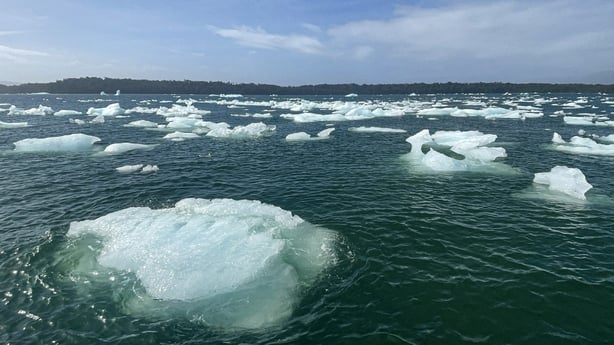 The report states that the prospects for Climate Resilient Development will be limited if global warming exceeds 1.5C and will become impossible in some regions if warming exceeds 2C.
According to the authors, any further delay in concerted global climate action will miss a brief and rapidly closing window to secure a liveable future.
The report provides new insight into nature's potential, not only to reduce climate risks but also to improve people's lives.
It calls for degraded ecosystems to be restored, and for 30-50% of the earth's land, freshwater and ocean habitats, to be effectively and equitably conserved.
That way, it says, society can benefit from nature's capacity to absorb and store carbon.
It also said that adequate finance and political support for climate action are essential.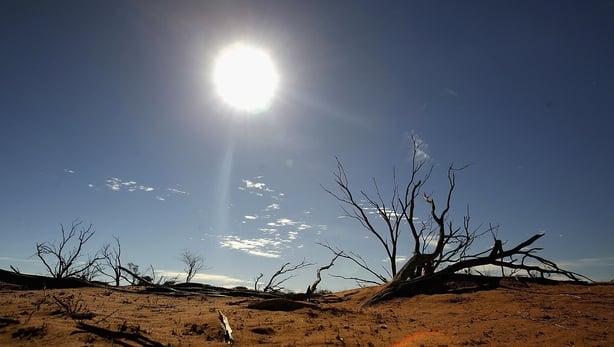 It calls for governments, the private sector, and civil society to work together to prioritise climate risk reduction, as well as equity and justice, in decision-making and investment.
Commenting on the IPCC report, the Minister for the Environment, Climate and Communications Eamon Ryan said that it's findings are scary, but that there is also a message of hope.
He said that it is not too late to act to avert the worst affects of climate change.
Mr Ryan said the Government needs to deliver on it's own targets to reduce emissions and do so at "greater speed".
Today's report also highlights the impact of climate change on cities where half of the world's population lives, saying that cities are hotspots for climate impacts.
People's health, lives and livelihoods, as well as property and critical infrastructure, including energy and transportation systems, are being increasingly adversely affected by hazards from heatwaves, storms, drought and flooding as well as slow-onset changes, including sea level rise.
But cities according to the report are also part of the solution. They provide opportunities for climate action through green buildings, reliable supplies of clean water and renewable energy, as well as sustainable transport systems that connect urban and rural areas.
All these things, according to the IPCC report, can lead to a more inclusive, fairer society.
We need your consent to load this rte-player contentWe use rte-player to manage extra content that can set cookies on your device and collect data about your activity. Please review their details and accept them to load the content.Manage Preferences