EU leaders meeting at a summit in Brussels have supported taking tougher action against Poland over its challenge to the role of the European Court of Justice.
However, a significant number of leaders urged further dialogue with Warsaw in order to resolve what has become a grave constitutional dispute.
Leaders also expressed concern over soaring energy prices and requested the European Commission to look at the possibility of a strategic natural gas reserve.
Ahead of this summit diplomats worried about the range of highly divisive topics they had to grapple with.
Poland's challenge to the primacy of EU law, how to deal with the energy crisis, and the spectre of a fresh wave in irregular migration into Europe, not least that which has been engineered by the government of Belarus.
Leaders spent two hours discussing the Polish constitutional court's ruling that Poland's constitution had primacy over EU law, and the well documented evidence that the country has been steadily crushing judicial independence.
With Polish prime minister Mateusz Morawiecki present, the discussion was said to be firm but not as heated as some had predicted.
A majority of leaders urged the European Commission to press ahead with its legal action against Poland, and measures which could see the country deprived of EU funding, or at a very long stretch, its voting rights suspended.
However, German Chancellor Angela Merkel, attending her 107th and possibly last summit, said dialogue should continue.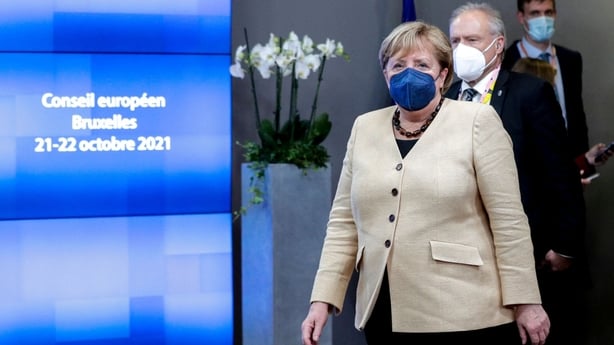 There was a long discussion on energy, with leaders calling for the Commission to examine issues like a strategic gas reserve, but there was an acknowledgement that many measures will have to be taken at national level.
However, Hungary argued that the energy crisis means the EU should completely rethink its carbon goals of cutting emissions by 55% by 2030.

Leaders will discuss the migration situation when they resume the summit later this morning.