Irish people living Down Under - and Australians who have been stuck here since the pandemic affected worldwide travel in March 2020 - are now hoping to return home for weddings and long overdue family reunions.
They have been giving their reactions to the possibility of the gradual introduction of international travel there from next month.
It has been a long awaited and slow reopening. Australian citizens will be able to travel internationally again, only once the individual states where they live have reached a vaccination rate of 80%.
Making the announcement, the Prime Minister Scott Morrison said: "It's time to give Australians their lives back. We've saved lives. We've saved livelihoods, but we must work together to ensure that Australians can reclaim the lives that they once had in this country."
The criteria are very strict and travel for unvaccinated adults will still be discouraged.
Those who are fully vaccinated will be able to travel abroad and complete a seven-day quarantine at home on their return, but unvaccinated people will continue to face a 14 day hotel quarantine.
For some Australians living here in Ireland, it offers a glimmer of hope about future travel, but they say it is still dependent on a lot of things happening first.
"I think there's just scant detail on what it actually means," says Peter Michael White, who arrived with his family in Dublin in September 2019.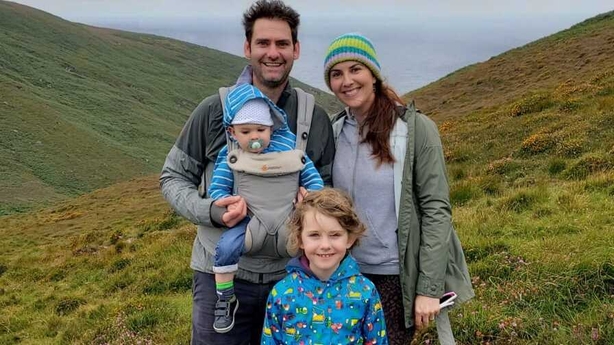 Six months later, Ireland went into lockdown and they have now welcomed 15-month-old Alfred known as Freddie into their lives, who has yet to meet his grandparents. Their six-year-old daughter misses her family at home.
"They're talking about a home quarantine trial that I don't think has started yet, vaccination rates that they haven't hit yet and only potentially in certain states," he says.
"So, I think it's still going to be tricky to get home, depending on where you want to go."
"Fingers crossed," he adds, "But we're kind of not expecting to be home by Christmas, to be honest."
Erika Hanton, a mother of three children from Western Australia, is living in Fethard-on-Sea in Co Wexford.
"I think I'll believe it when I'm there or perhaps on a flight," she says. "I don't believe Australia is yet in a position to welcome international travellers with open arms.
"There's going to be a huge amount of resentment there.
"States that are in complete lockdown, people who can't go to weddings or funerals and they're going to open the borders supposedly to international travellers? It just doesn't make sense."
Erika has been living in Ireland for 16 years and it has been four years since she was able to get back home to Australia.
"We were supposed to be returning in 2020 but unfortunately, the way things went, it wasn't possible."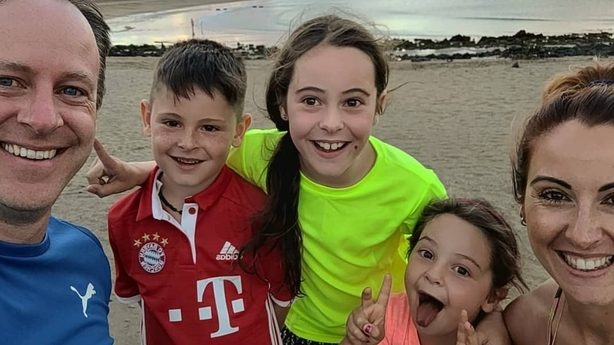 She set up a private Facebook group for Australian mums living in Ireland, where they have been lending each other support.
"It's a collective little spot for mums who are Aussie ex-pats and their families, creating a community where we can feel a bit more connected, because at the moment we're all feeling incredibly isolated."
She says her biggest fear would be investing a huge amount of money and time trying to get home without a successful outcome.
"You can book a flight, but it doesn't mean Australia is still going to be open when you depart. They may change their mind and create more quarantine restrictions that prevent you from entering the country, and then you're caught in that limbo."
Ronan O'Donnabhain is a doctor from Ballincollig in Co Cork who has been working in Australia for the past decade. He is a dual citizen and is looking forward to having the chance to finally bring his two-month-old daughter Maeve to visit Ireland.
"We're very excited and her two-year-old sister gets to go back there for the first time in a year and a half. Clara will be absolutely thrilled at the 24-hour flight!" he laughs.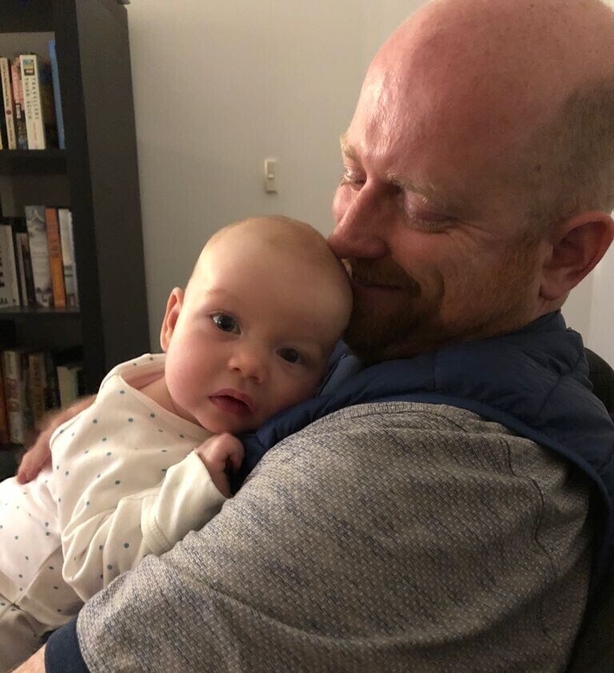 He says the wait has been increasingly difficult for him. "Once they shut the borders for international travel, you're kind of on a mental clock," he says. "It comes into you head: 'When will I next get home? What events could happen at home?'"
He says his Australian wife Emma has noticed him becoming increasingly homesick in the last six months: "As soon as they allow us to travel, you'll see me making a burrow for the airport," he says.
He thinks the new travel rules could make it hard for Irish people on more short-term visas to return to Australia again, should they choose to travel in the next few months.
"The Australian government is extremely nervous about the number of people coming back into the country, so they've restricted travel of all categories," he says.
Darren Ryan, a construction worker and permanent Australian resident, is also living in Melbourne.
He is looking forward to an end to the rolling lockdowns there and hopes to travel home to his native Co Galway to marry his Australian fianceé, Jessica, next summer.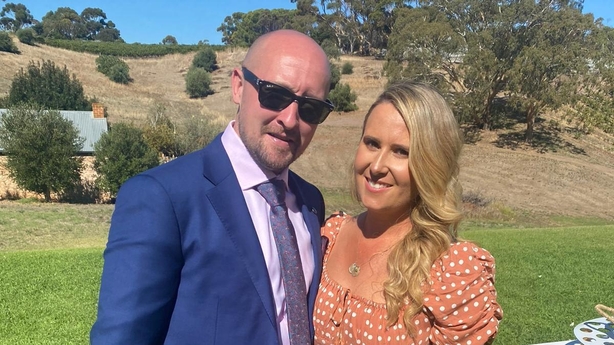 He is optimistic that the gradual easing of travel restrictions could now work in their favour.
"Hopefully, hopefully it all comes true," he says. "Lucky enough our wedding has been booked for the last two and a half years to have it in Galway in July 2022.
"Everyone was saying we should have it in 2021 when we were booking, and we said, 'No, no we'll give it an extra year just to have everyone there', and it is amazing now it is going to come to fruition."
The Tuam man will marry in Athenry and is looking forward to a great family reunion after three years away.
"We'll see how we go, I think it is going to work out - hopefully!"