Disembarking a plane in Kandahar to be greeted by his supporters, the return of Mullah Baradar to Afghanistan is yet another indicator of the Taliban's consolidation of power after the tumultuous events of recent days.
Mullah Abdul Ghani Baradar was one of four founders of the Taliban in 1994.
A trusted commander of Taliban leader Mullah Omar, Baradar is said to have played a pivotal role in the Taliban insurgency after the ousting of the group from leadership in Afghanistan by US forces in 2001, following the 9/11 attacks.
Married to Mullah Omar's sister, he is believed to have had a key function in terms both strategising and financing insurgent attacks.
His importance was highlighted when he was one of the Taliban leaders targetted by UN Security Council sanctions, including the freezing of assets and a travel ban.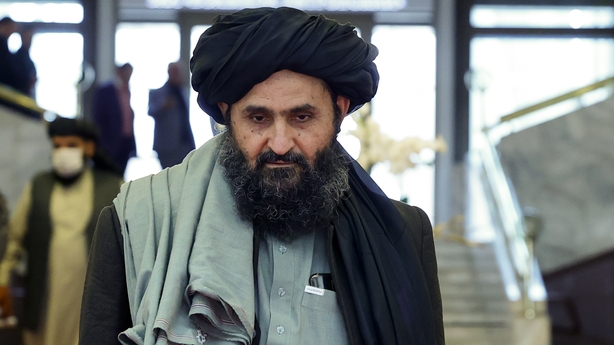 He fled to Pakistan in 2001 following the toppling of the Taliban, where he was captured in 2010 by security forces.
The joint operation by US-Pakistan security services in the southern city of Karachi saw him detained for eight years, until his release was agreed by Donald Trump's government in 2018 as he became a central figure in Taliban talks in Doha.
His presence at those talks in Doha is an indicator of his key involvement in the Taliban's political plans and strategy, and his return to Afghanistan indicates the building up of a Taliban leadership as Afghanistan enters a new political phase.
While he is not known for making public pronouncements, he did make a speech to the assembled group at the start of the Doha talks.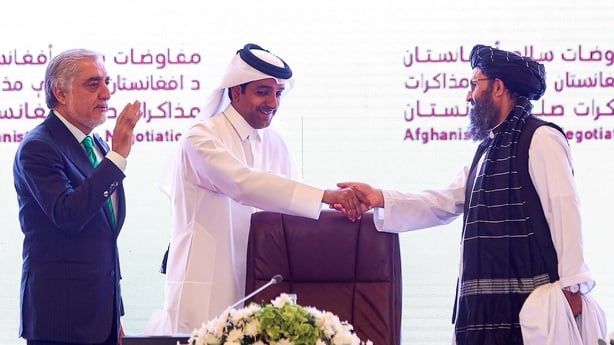 He said the Taliban was seeking "an Afghanistan that is independent, sovereign, united, developed and free – an Afghanistan with an Islamic system in which all people of the nation can participate without discrimination and live harmoniously with each other in an atmosphere of brotherhood".
"We seek a future Afghanistan that has positive, respectful and good relations with all its neighbouring, regional and world countries," he said.
His words from that opening meeting chime with the sentiments being expressed at the Taliban's first press conference this week, as it seeks to convince Afghans and the international community that the group has changed.
But deep international scepticism about what this will mean in practice is perhaps matched only by fear in Afghanistan about whether the Taliban's idea of living "harmoniously" will come to pass.
---
Read More:
Flight to safety - Image captures chaotic exodus from Kabul
Women in Afghanistan fear the worst after return to Taliban rule
Taliban says it wants peace, will respect women's rights under Islamic law
---