A search has resumed for 27-year-old Dublin man Cian McLaughlin, who went missing from a hiking trail in the Grand Teton National park in Wyoming.
Search and rescue teams are today focusing the operation on a specific area where a local climbing guide reported seeing a man matching Cian's description on Tuesday 8 June, the day he went missing.
The climbing guide reported seeing a solo hiker who had shoulder-length hair and was wearing round glasses, a white shirt, shorts, and a hat.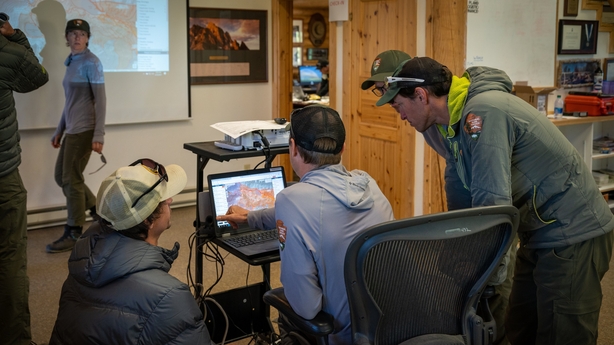 The guide also said the man had tattoos on his arms and was carrying a bottle of water.
CJ Adams, a spokesperson for the US National Park Service, told RTÉ News that based on this new information search operations are being adjusted today to focus more on the Garnet Canyon Trail and surrounding area.
Search efforts continued today in Grand Teton for 27-year-old Cian McLaughlin, who has now been missing for 8 days.

A June 8 sighting of a man fitting McLaughlin's description by local climbing guide will modify search efforts for tomorrow.

Info: https://t.co/flP8u9hpc7 pic.twitter.com/smYP3Fb0ZF

— Grand Teton National Park (@GrandTetonNPS) June 17, 2021
"It is still a pretty vast area but this will hopefully help narrow down our search a little bit. We are still exploring all options but this does focus our attention on a certain area," Mr Adams said.
He added that there are lots of different types of terrain along the Garnet Canyon Trail.
"There are steep areas, boulder fields and even some snow fields still up there," he said.
More than 50 park staff, search and rescue dog teams and a rescue helicopter are involved in the operation.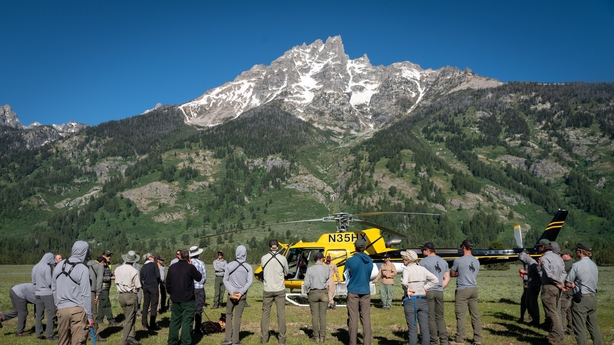 Cian McLaughlin was last seen in Grand Teton National Park in Wyoming on 8 June and was reported missing when he failed to appear at work two days later.
His car was later found parked near the Lupine Meadows trail head at the National Park.
It was unclear what route Mr McLaughlin had taken from there.
The park itself is 70km long and 40km wide and comprises more than 300,000 acres of mountainous land with lakes and rivers.
Additional reporting Joan O'Sullivan