"Joe Biden will be debating a kind of unicorn…[or] a sort of bull in the china shop," says Eli Attie.
Mr Attie is no stranger to the world of presidential debates. He was part of Al Gore's prep team in 2000 and went on to create similar scenes for fictional president Jed Bartlet as a writer and producer for the West Wing.
Mr Attie said this cycle's debates between Joe Biden and Donald Trump are going to be the ultimate clash of opposites.
"Trump is a guy who throws the rule book out the window and Biden is a guy over many decades who wrote the rule book" said the Emmy-winner, describing Joe Biden as a "creature of Washington" and a "man who loves process".
"You could say he is one of these people who almost feel like he was born in a subcommittee hearing" he told RTÉ's States of Mind podcast.
Tens of millions of people around the world will tune in next Wednesday to watch the two men in their first debate of three.
As early and postal voting is underway due to the pandemic, their performances could more crucial than ever.
Here's what to expect over the coming weeks.
What will the 2020 debates look like?
All three debates will be 90 minutes in duration and hosted by different moderators. These moderators are chosen by the Commission on Presidential Debates, which has organised debates since 1987.
The first debate will be held at 2am Irish time on 29 September at Case Western Reserve University and Cleveland Clinic in Cleveland, Ohio. It will be divided into six segments of approximately 15 minutes each.
Fox News presenter Chris Wallace, who hosted the final debate between Hillary Clinton and Donald Trump in 2016, is in charge of this debate.
Mr Wallace, a registered Democrat, is known for sparring with President Trump during interviews.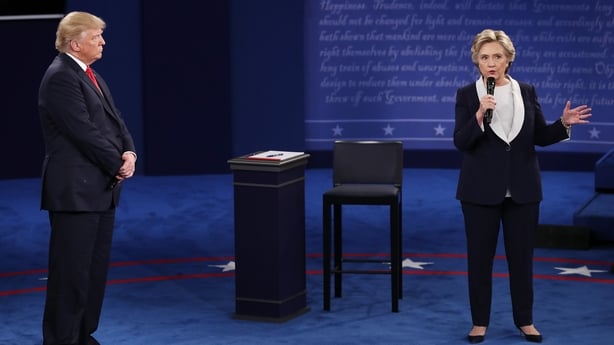 As moderators choose the topics up for discussion in each debate, Mr Wallace has selected Covid-19, the Supreme Court, the candidate's records, the economy, race and the integrity of the election.
Two weeks later on October 15, the second debate will take place in Miami, Florida.
Steve Scully, from the non-profit cable news network C-SPAN, will step-up to the plate as moderator after serving as backup for all the presidential debates back in 2016.
It will be a town-hall style event which will hear from voters in the audience.
"The Commission will select approximately 30 undecided voters who will be in the debate hall at the Adrienne Arsht Centre for the Performing Arts on October 15 and they will all have questions," said Mr Scully.
Florida is home to the third largest Latino population in the US and with Donald Trump and Joe Biden virtually tied in the sunshine state, it is a crucial vote.
"It is the latest growing segment of the American population… and the fact that some polls are showing Donald Trump is picking up Latino votes compared to 2016 should also be a serious concern for Joe Biden and the Democrats," said Dr Mark Rozell, Dean of the Schar School of Policy and Government at George Mason University.
NBC's White House correspondent Kristen Welker will host the third and final presidential debate on October 22 at Belmont University in Nashville, Tennessee.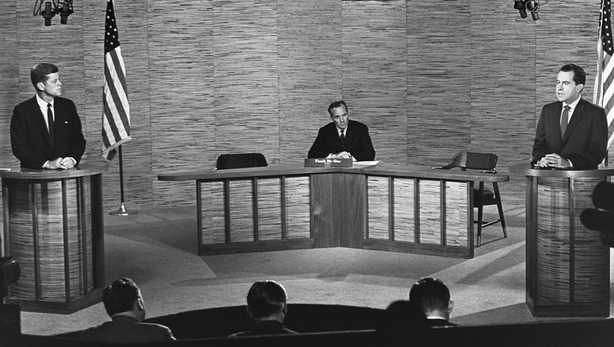 What is it all down to?
Since the first televised presidential debate, candidates have been judged not for what they say but how they look and behave. Body language is key.
In 1960, Richard Nixon looked incredibly uncomfortable against next to a young and handsome Jack Kennedy.
On radio, most voters agreed it was a draw between the two candidates but on television JFK was the clear winner.
Mr Nixon would later write in his memoir that he paid "too much attention" to what he was going to say and "too little" to how he would look.
Over the years candidates have worked on their appearances. In the 1988 presidential debate, a platform was built for Democratic nominee Michael Dukakis to stand on so he would not look small in comparison to George Bush Sr.
At the end of the day though, it is about what you say. Candidates hope that their zingers or sharp one liners will be picked up and go viral.
One of the most memorable was in 1984, when 73-year-old Ronald Reagan was asked if he was too old to be president.
"I will not make age an issue of this campaign. I am not going to exploit, for political purposes, my opponent's youth and inexperience," Mr Reagan responded as laughter erupted from the audience, including his opponent Walter Mondale.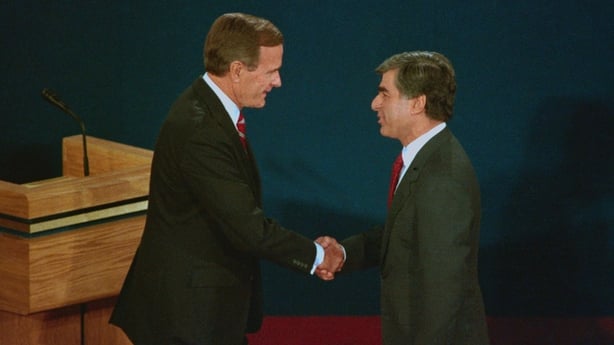 How are the candidates preparing?
The preparation in the run up to these debates can be intense with teams assembled months prior to showtime, to get into the mind of the opponent.
"Binders full of statements the opponent has made" is produced said Mr Ali, adding that the teams research and study it with incredible detail.
While Donald Trump has the experience of debating against Hillary Clinton in 2016, there are reports he is taking a step back in 2020. The president is said to be hoping for a classic Joe Biden gaffe.
Mr Trump said he has been preparing for the debates every day by "just doing what I am doing".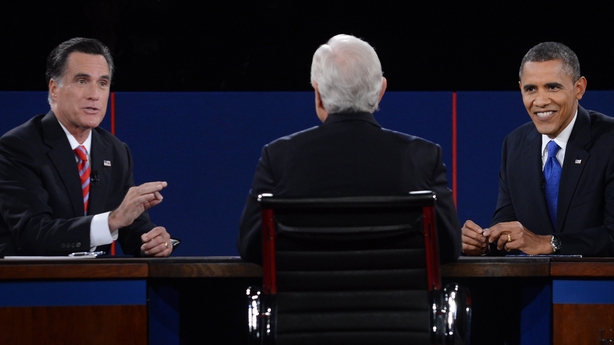 However, over confidence has not worked for other candidates. In 2012, Mitt Romney demolished Barack Obama on the stage after the president underestimated his opponent.
Even though Joe Biden has no background in presidential debates, he has had training during the primaries and debates for vice president with Sarah Palin and Paul Ryan.
Mr Biden has reportedly been hitting the debate books prior to the conventions and has promised to be a "fact-checker on the stage".
Mr Attie said at the end of the day performance is down to ease at the podium and how the candidate is prepared for their opponent's quirks, strengths and weaknesses on the stage.
But with an unpredictable and unprecedented president, anything could happen.
"Anything he might have said in the past he might just contradict. So I think it's a very wily beast here. And it's a very hard job to figure out how to challenge that," he said.
To listen on Spotify click here
To listen on Apple Podcasts click here