Ireland is to take four unaccompanied minors left homeless following the fire which destroyed large parts of the Moria camp on the Greek island of Lesbos. 
The children are expected to arrive here in the coming weeks.
Minister for Children Roderic O'Gorman made the announcement this afternoon following what he said was active engagement with Tusla, the Department of Justice, and the Department of Foreign Affairs.
In a statement he said: "Last week, we witnessed the shocking scene of a fire destroying large sections of the Moria migrant camp in Lesbos. 
"The fire compounded the incredibly difficult circumstances in which so many people are living."
He added: "I have therefore asked that arrangements be made with Tusla to accelerate the arrival of 4 more unaccompanied children in the coming weeks."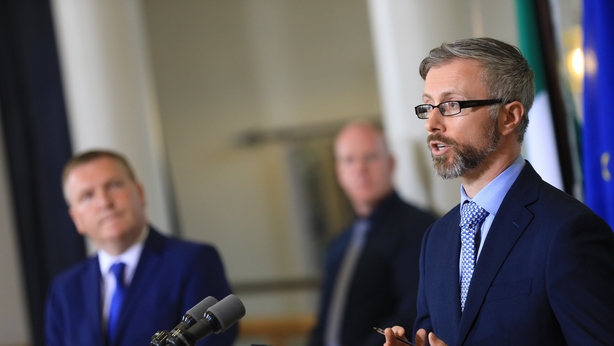 He said Tusla had responded rapidly to his request to bring these young people to safety.
However, Médecins Sans Frontières Ireland has called on the Irish government and other EU members to do more, saying that thousands of children continue to live in unsafe conditions on the island of Lesbos following the fire.
Isabel Simpson, Executive Director of MSF Ireland, said: "While any commitment to resettle unaccompanied children and teenagers who have been through unimaginable trauma is welcome, it has to be noted that around 4,000 minors affected by the fire remain in insecure and unsafe conditions."
---
Read More: 
Ireland asked to take unaccompanied minors after fire
Greek refugee camp fire 'catastrophic', says Irish doctor
---
She said that whilst some European states had agreed to resettle a small number of unaccompanied minors, they had shown no intention to relocate others trapped on Lesbos. 
She added: "The EU should take the Moria disaster as an opportunity for a real change in European migration policies of containment, and start with the evacuation of all people stuck in Lesbos and the other Greek islands."
Mr O'Gorman said he and his officials are now working with Tusla to identify additional resources in Budget 2021 that could help Ireland meet its commitments with regards to the transfer of unaccompanied children in Greece to Ireland as quickly as possible.
As part of an EU-wide commitment, Ireland had undertaken to accept 36 children, but to date just 8 of them have arrived in the State since last June.
Mr O'Gorman added: "I know that Irish people want to see us playing our part in helping these children, and I acknowledge that Ireland has more to do in this regard. I will continue to work with colleagues across Government and state agencies to fulfil our commitment."
Last week Germany announced that close to 400 unaccompanied minors who fled the Moria camp were due to be transferred to at least ten countries across Europe with the majority going to Germany and France. 
Government officials in Berlin have also said that Germany could take in up to 1,500 people stranded by the fire.
However, to date, only a few hundred migrants, mainly unaccompanied minors, have been moved off the island of Lesbos.
Greek officials have said there will be no mass transfers and all asylum seekers will have to go into a new shelter being built on the island.
Greek Prime Minister Kyriakos Mitsotakis yesterday repeated his call for more help from the European Union, which has struggled to find a unified approach to the migrant crisis at its borders, saying it was time for "tangible solidarity" from Europe.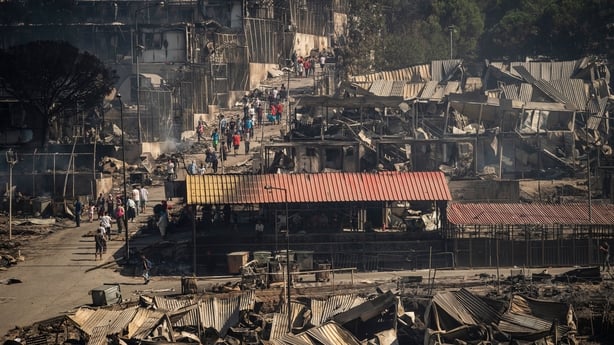 EU chief Ursula von der Leyen announced yesterday that proposed new migration reforms would replace the so-called "Dublin Regulation", which determines which member state handles an asylum claim by a new arrival.
Ms von der Leyen said: "I can announce that we will abolish the Dublin Regulation and we will replace it with a new European migration governance system. 
"It will have common structures on asylum and return and it will have a new strong solidarity mechanism," she said during her speech in Brussels.
"I expect all member states to step up too. Migration is a European challenge and all of Europe must do its part."
The Dublin Regulation, first approved in 1990, means that a member state that receives an asylum request must process it. 
It was intended to prevent migrants from lodging multiple asylum requests in Europe but the arrangement has resulted in asylum systems in southern European countries such as Italy and Greece becoming overburdened.