The city of Charlotte in North Carolina will play host to the Republican National Convention this week.
Like the Democrats' event last week, the Republican Convention will be largely virtual, but delegates are gathering in person to formally nominate Donald Trump as the party's candidate for president.
He is due to visit North Carolina today.
In the neighbouring state of Virginia, the Republican Party was out in force registering voters at a gun show over the weekend.
Party officials had set up a stall with voter registration sheets on clip boards.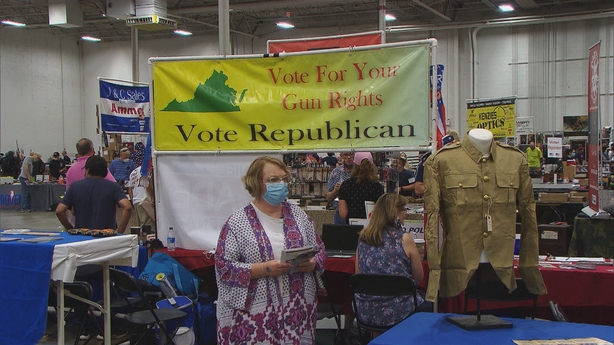 They encouraged attendees to vote early and in-person, echoing the concerns expressed about postal voting by their candidate Donald Trump.
Lance Thomas was wearing a red Trump face mask and said he had never voted before, but had just registered today in the hope of keeping the US President in power.
"He speaks his mind and tells the truth. I think he'll win as long as there isn't mail-in voting, there's just too much dishonesty in this country," he said.
Among the stalls of weapons and ammunition, 'Make America Great Again' hats and bumper stickers were on sale.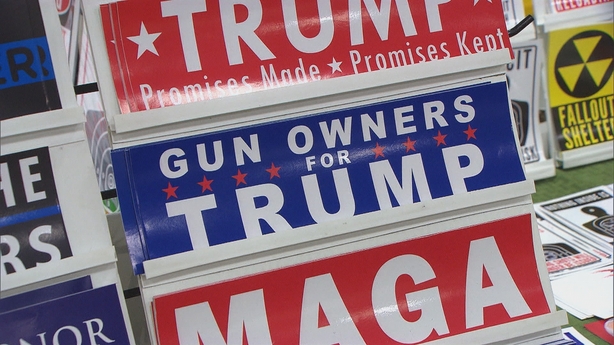 Heidi Singhas examined the merchandise while wearing a blue Trump face mask.
"I like everything about him. His policies are important to me. He doesn't care about people's feelings. He's outspoken, honest and blunt, that's why I like him," she said.
One of the gun sellers, Paul Voska, said he would be voting for Donald Trump.
"He's a bit crass and runs his mouth, but I like that about him. I'd rather have someone saying the things that need to be said and not hold back," said Paul.
"Donald Trump has done a lot to promote business and I also like that he bashes the media because unfortunately in America media outlets promote their own agendas and that destroys democracy," he added.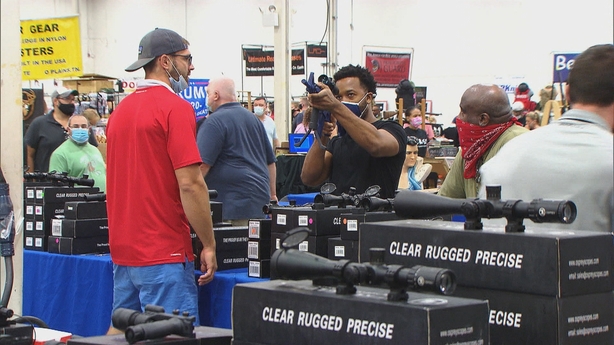 Donald Trump has always vowed to protect American's second amendment right to bear arms so it is no surprise that he is popular among attendees at a gun show.
We can expect lots of references to gun rights over the coming days at the Republican National Convention as voters set their sights on election day o 3 November.
---
More
Listen to the latest States of Mind podcast
Key dates: 2020 US presidential election