The Philippines has said a 44-year-old Chinese man had died of the new coronavirus, the first fatality from the growing outbreak to have died outside of China, where the epidemic started.
The Department of Health said there were now two confirmed infections in the Philippines, including the man from Wuhan in Hubei province,  the centre of the outbreak, who died yesterday.
The man developed severe pneumonia after being admitted to a government hospital in Manila on 25 January, the department said.
The man who died was a companion of a 38-year-old Chinese woman, also from Wuhan, who was the first to test positive for the virus in the Philippines.
Both patients arrived in the Philippines via Hong Kong on 21 January, the health department said.
We need your consent to load this rte-player contentWe use rte-player to manage extra content that can set cookies on your device and collect data about your activity. Please review their details and accept them to load the content.Manage Preferences
While the patient who died was "stable and showed signs of improvement" during his last few days in the hospital, his condition deteriorated in the 24 hours before he died, Health Secretary Francisco Duque said.
The first foreign fatality came as an increasing number of governments around the world closed their borders to people from China in a bid to stop it spreading.
Since emerging from the central Chinese city of Wuhan late last year, the coronavirus has infected 14,000 people across China and spread to almost 30 countries.
China has locked down Wuhan and surrounding cities in a bid to contain the virus, but it has continued to spread.
The country was also on the last day of an extended Lunar New Year holiday, meaning people are starting to return home on planes and trains, though many businesses will remain closed for at least another week.
---
Read More:
27 countries have confirmed coronavirus cases
Irish teacher in UK quarantine is 'tired but well'
WHO declares public health emergency over coronavirus 
---
Britain, Russia and Sweden are among the countries confirming their first infections.
The United States and Australia lead a growing list of countries that are putting temporary but sweeping travel restrictions on Chinese nationals or those who have travelled to China within the last two weeks.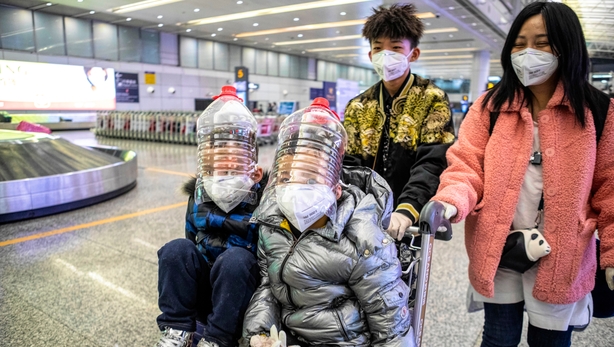 "Foreign nationals, other than immediate family of US citizens and permanent residents ... will be denied entry into United States Health Secretary Alex Azar had announced.
Australia said it was barring entry to non-citizens arriving from China, while Australian citizens who had travelled there would be required to go into "self-isolation" for two weeks.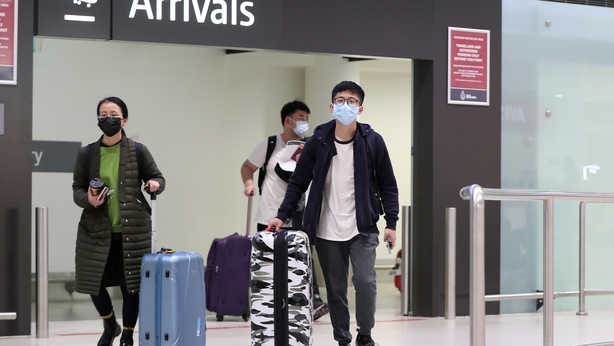 Vietnam suspended all flights from mainland China from yesterday, while Russia announced it would halt visa-free tourism for Chinese nationals and stop issuing them work visas.
Similar expansive restrictions have been announced by countries including Italy, Singapore, and China's northern neighbour Mongolia.
Ireland is among a number of countries who had already advised their citizens not to travel to China.
The National Public Health Emergency Team issued a statement this afternoon saying: "Ireland has advanced plans in place as part of its comprehensive preparedness to deal with public health emergencies such as novel Coronavirus. 
"These plans have helped us to respond to previous incidents such as pandemic influenza, SARS and MERS.
"Ireland is well positioned to detect and respond to a case of the novel Coronavirus (2019-nCoV) that might arise here."
Thousands of Hong Kong medical workers voted to begin a four-day strike from tomorrow to push the government to close its border with mainland China to stop the virus, which has already spread to the financial hub.
Britain said yesterday it was temporarily withdrawing some diplomatic staff and their families from across China, a day after the US State Department ordered embassy employees to send home family members under the age of 21.
China's government insists it can contain the virus and called US advice against travel to China "unkind".
The US emergency declaration also requires Americans returning from Hubei province to be placed in mandatory 14-day quarantine, and health screening for American citizens coming from other parts of China.
The virus emerged in early December and has been traced to a market in Hubei's capital Wuhan that sold wild animals.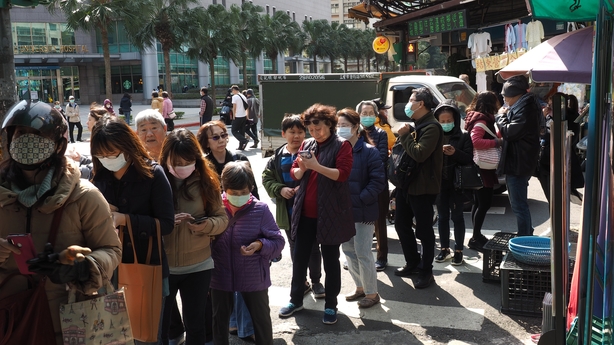 The number of confirmed infections across China is now far higher than the Severe Acute Respiratory Syndrome outbreak of 2002-03.
SARS, which is caused by a pathogen similar to the new coronavirus and also originated in China, killed 774 people worldwide - most of them in mainland China and Hong Kong.
The World Health Organization (WHO) declared the outbreak a global emergency on Thursday but later warned that closing borders was probably ineffective in halting transmission and could accelerate the virus's spread.