One of the safest places in the world turned into a realm of chaos in recent months.
Hong Kong has been rocked with protests for more than half of the year with violent clashes between police and demonstrators, which have left people dead and injured on the streets.
Clouds of tear gas, rubber bullets, petrol bombs and anti-police chants have filled the air nearly every weekend.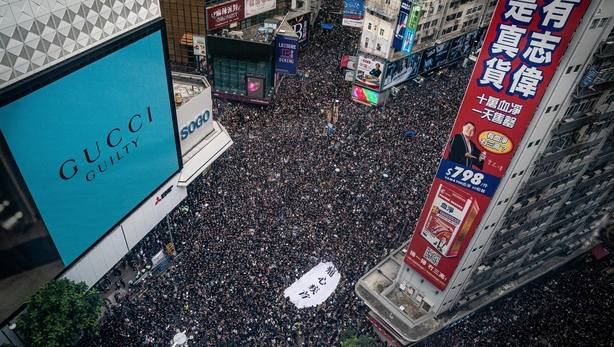 It is not a comfortable sight or atmosphere for Donegal man Kevin Forkan, who has been living in Hong Kong for almost four years with his wife and two children.
"There are a lot of riot police ... places [are] sometimes with full riot paraphernalia and rubber bullet guns and such like." he said.
The situation is showing no signs of dying down.
The tension smothered the city after public anger mounted over a controversial bill in April that would have allowed extraditions to mainland China.
Under certain circumstances, criminal suspects would have been extradited to mainland China.
Enough was enough, said the hundreds of thousands of people who took to the streets, saying that it could undermine the judicial independence of the region.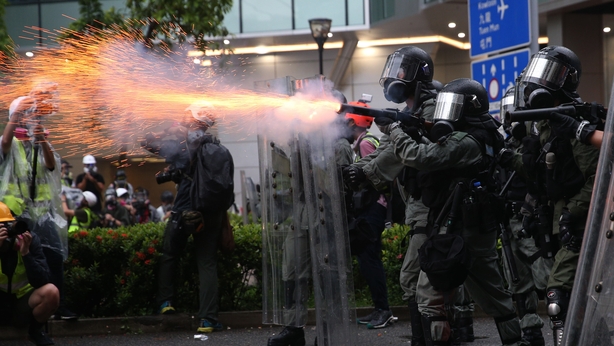 But the frustration was bubbling under the surface of Hong Kong for some time. Mr Forkan believes it is something that just didn't come out of the blue.
"In recent years, there has been a fear of the encroaching Chinese influence," he said.
The Donegal native points to the series of international disappearances concerning five staff members of Causeway Bay Books, a bookstore located in Hong Kong.
At least two of them disappeared in mainland China and the unanswered questions surrounding their case lingers.
Worry over a hidden grip that the Chinese had on the semi-autonomous region was on the minds of many.
"People have been anxious ... I think that came to ahead with the extradition bill and it kind [of] snowballed from there," he said.
Hong Kong was ruled until 1997 by Britain and then returned to China. It has a "one country, two systems" arrangement, meaning it has semi-autonomous status.
It is not only political problems and influence that occupied the mind of Hong Kongers.
Behind the impressive skylines and luxurious experiences, social and economic ones have put people "on the edge," according to Kevin Forkan.
"It's impossible for normal Hong Kong people to buy an apartment here. Prices are so crazy. It's impossible to even rent in the city. Rents are so crazy," he said.
With a complex set of issues and after months of frustration on the streets, Hong Kong leader Carrie Lam said that the legislation would be halted.
But for some it was too late, as the worry over an extradition bill morphed into other issues.
Demonstrators voiced serious concern over police violence and further calls for democratic reform.
Separately, there are also worries how they were targeted during their protests.
At one point in July, dozens were injured when a mob, armed with sticks and metal bars, apparently targeted the anti-government protesters.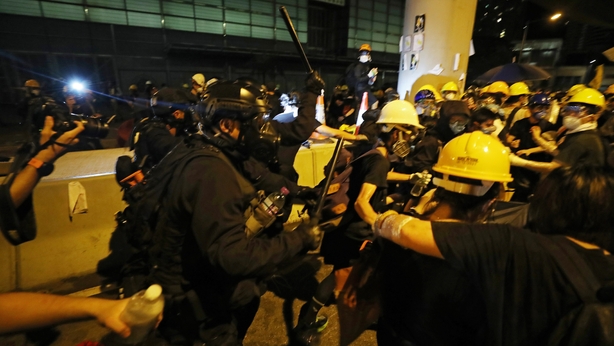 There has been ardent support for the protesters around the world, but some of it has come at a heavy price.
China and the NBA have been involved in an ongoing spat after Houston Rockets manager Daryl Morey tweeted support for the demonstrators.
Some Chinese firms suspended sponsorship deals with the NBA as a result.
That had a massive impact on the financial clout of the league, which has an audience of millions in China.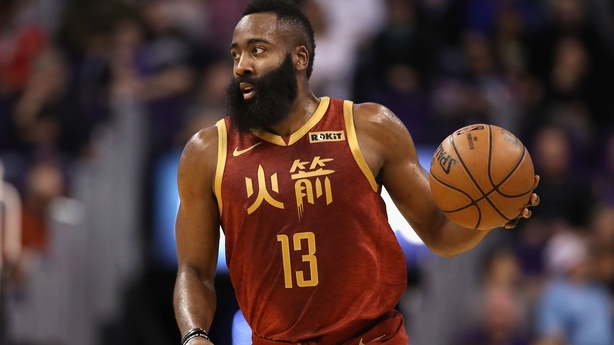 Kevin Forkan has seen Hong Kong turned upside down by protests this year and the effect it has had on its people.
He travelled there in early 2016 after an opportunity came up to work as the head of archives for a popular museum in Hong Kong.
There is a diverse workforce in the museum with people from France, America, Canada, the UK and Ireland, but the majority are from Hong Kong.
He also said it has been "emotionally" hard for some to get into work.
"People are very upset. There's an air of anxiety and I think there's a feeling that whatever is happening now the city is not the same city as it was before this happened," he said.
The demonstrations aren't outside Kevin Forkan's front door, as he lives away from the centre. However, work life and transport have been affected.
"A lot of my work colleagues, particularly people living away from the city, find it very difficult to get into work and there's a lot of anxiety about it."
Businesses are putting in place measures so people can work from home.
He has also seen the city turn from bustling popular tourist destination to a place of scepticism for travel.
Kevin Forkan has seen the devastating effect the protests have had on tourism, especially from mainland China.
"They are the main customers for a lot of the luxury goods stores ... the streets, particularly in Kowloon are much quieter," he said.
Hotel prices have been slashed while occupancy rates are low while businesses are going out of business, he added.
Since Hong Kong's landscape has dramatically changed, so has the political one.
The people have had their say. A recent local election saw a more than 71% turnout, with pro-democracy candidates winning close to 60% of the total vote.
The government continues to take shelter during this political storm, but it shows no sign of blowing over, with people taking to the streets nearly every weekend.
Kevin Forkan believes the government has failed to take leadership on the issue and "has been absent for most of the summer".
Where is it going? He doesn't know, but it doesn't seem that it will end peacefully.
"The police seem more in control of the city than the government.
"It's been treated as purely as security and law and order issue and until some of the huge social problems and the political fears are addressed in some way - I can't see how this is going to end other than brute force by the police," he said.