Known as the 'The Hands That Built America', the Irish have had a role in building and designing some of the most iconic structures around the world.
The home of the President of the United States, the White House, is the brainchild of Irish architect James Hoban, while Irish immigrants played a pivotal role in building Chicago from the ground up.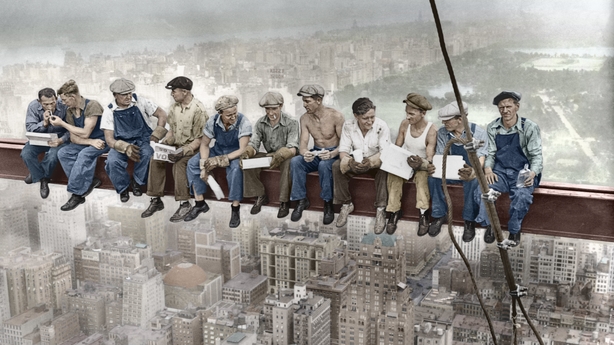 Their work spans the globe from Sydney to Paris. It was once the focus across the pond too.
In the 1960s, special camps were even set up in Bristol to house the many Irish men working in construction.
The next stop along that history is Riyadh in Saudi Arabia.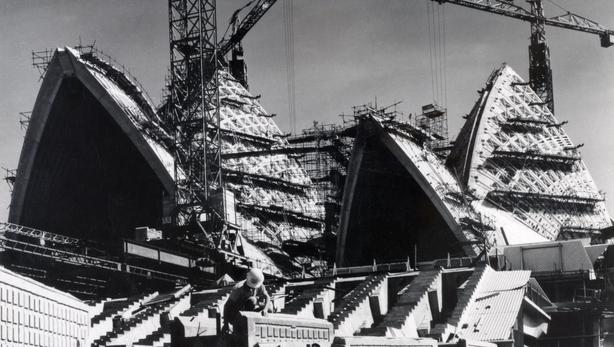 The traffic jams in Riyadh would put the Jack Lynch Tunnel at 8am and Lough Atalia Toad at 5pm to shame.
Cars fill highways daily, swerving in and out of three, maybe four, sometimes five lane highways. Riyadh's roads are alarmingly dangerous with near misses at every corner.
Statistics are there to prove it too, with more than six million car accidents every year. More than eight out of ten crashes are on the highways and blamed on mobile phone usage.
There's one major reason for the high number of cars. The Saudi capital is a city with eight million people with no public transport system.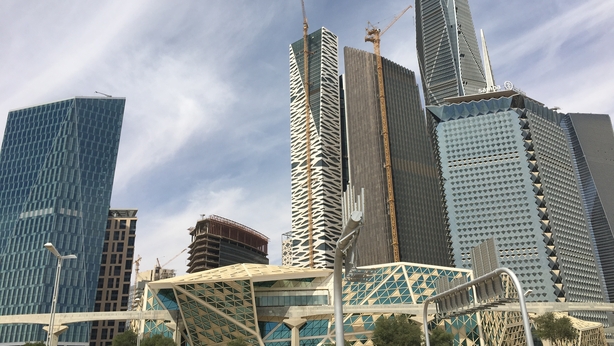 It is a well overdue solution as the population is set to increase by 30% by 2030.
The plan is part of the royal family's 'Vision 2030', pumping money into a luxurious skyline but also a transport system.
The country's first metro and bus system is an ambitious project with a hefty price tag of $30bn.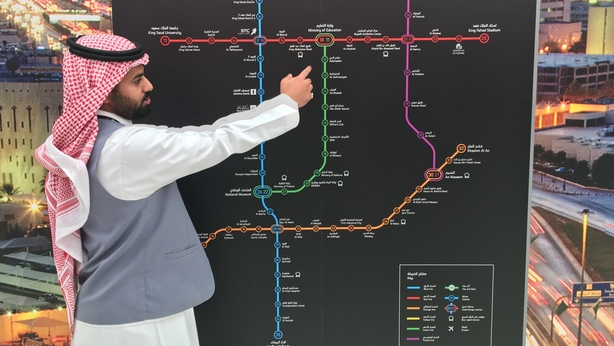 Thirty metres underground, an Irish company is playing its part in building it.
Jones Engineering has been in Saudi Arabia for nine years working on major projects across the kingdom and now they are part of one of the biggest in the world.
At the station known as '1b2' (the name before a sponsor snaps it up), the Irish contractor has been providing the mechanical and electrical aspects for the past year.
Around 330 driverless trains are planned to travel along the lines over the coming years, carrying more than 3.2 million people a day.
Standing on the track of a new line and decked out in hi-vis, goggles and a hard hat with the Saudi swords embellished, General Manager of Jones Engineering in Saudi Arabia, John Hartnett said it was "prestigious" to be working on "one of the biggest metro projects worldwide", and the only Irish contractor to do so.
"I've been working in Saudi Arabia since 2010. We've done quite a number of projects in different sectors. We've worked across the country mainly in Jeddah, up in Ha'il and the eastern province as well and recently we've completed some projects over in Bahrain," he said.
After carving out 36km of tunnels, teams are now working to test the trains, build high spec stations and install 10,000 security cameras for buses, trains and stations.
There are more than 250 construction sites around the Saudi capital at the moment, with the Irish team comprising six project managers, engineers and supervisors.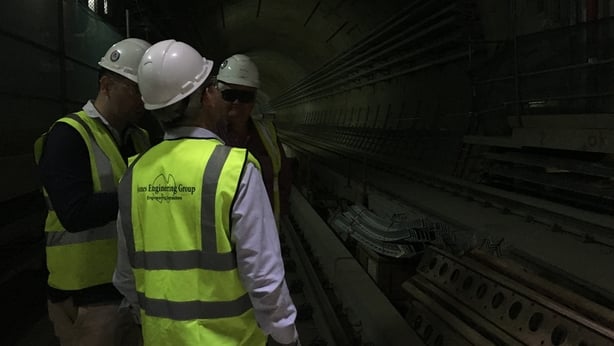 More than 3,000 Irish people live and work in a range of sectors across Saudi Arabia.
An opportunity for "experience" is how Operations Manager for Jones Engineering Richard Coughlan describes it.
The Cork man moved to the Middle East a few years ago and said working on an significant project like this is an opportunity you would not get at home.
"The benefits are the experience working on an infrastructure project like this that you might not necessarily get back home, so from an engineer perspective it's the experience. It's positive from our side definitely." Mr Coughlan said.
Some of the Irish workers are taking working abroad as an opportunity.
Sean from Limerick and local man Sultan giggle and joke with each at '1b2', both telling me of their love for GAA and Munster rugby. The two men live together and watch sport every weekend.
In a surprise move, Sultan hasn't been infected by Sean's Limerick influence and All-Ireland win, and supports 'The Cats'. However, he stays loyal to Sean's Munster rugby and he has even learned a cúpla focal.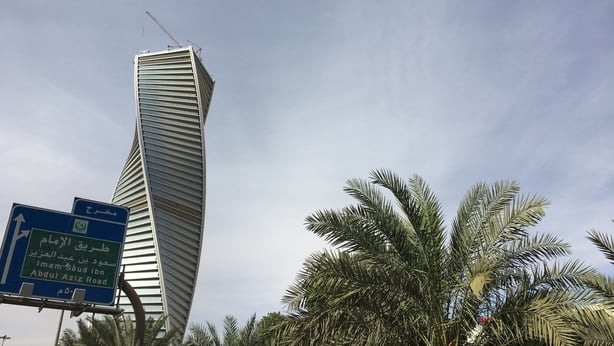 Mr Harnett said this rail project will bring something new to the changes in Saudi Arabia, where both men and women will be mixing more, which is "a massive cultural change for this country".
Jones Engineering's involvement in this massive project is a further example of an Irish group abroad making an impact in a time of change and working Ireland further into the DNA of another country.