A handmade sign occupies prime position on the reception desk at the Gekko Kids school in Lesbos. 
"Our Golden Rules" is spelled out in bold capital letters  - underlined - just in case anyone misses the point. 
"Be respectful" is the number one rule.  
At the bottom of the list is less of a rule and more of an inspiration on how to get the most out of life.  
It simply says "Be the best you can". 
It is a message that at least 800 children have seen since the Gekko Kids school opened its doors in August 2017.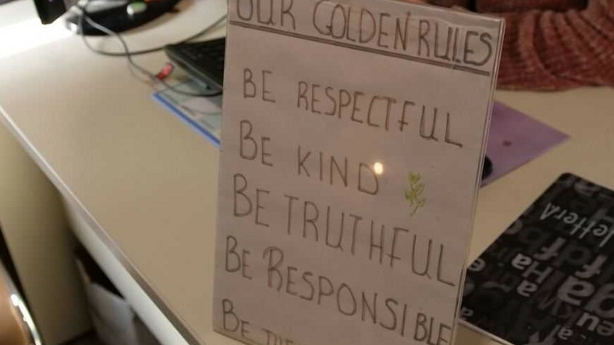 "We're trying to build a model here that provides an education to displaced people," explains Co Waterford man Andrew Foley, who runs the school with his partner Elena Moustaka. 
He was watching television at home in Co Waterford in February 2016 when he saw distressing images of boats carrying migrants arriving on the island of Lesbos. 
''I came here initially for just two weeks!" he recalls. "I was quite impacted by what I saw on the news and I decided to go and offer some support.'' 
Three years later Andrew is still on Lesbos, a key member of the 'Better Days Greece', a local group that is setting up educational centres for refugee children. 
Andrew gave up a promising career in IT security to work full-time in the humanitarian sector.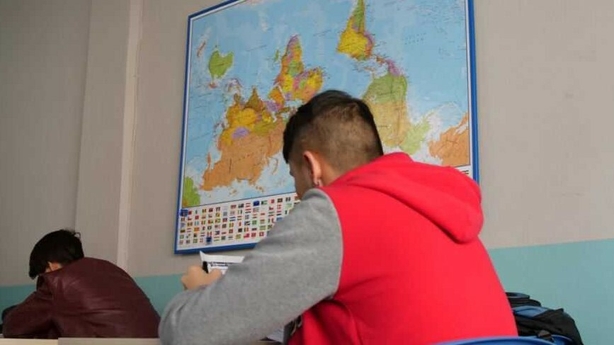 When the Dunmore East native first arrived in Lesbos in 2016, the tourist island was the main gateway to Europe for nearly a million refugees and migrants.  
As the crisis deepened, charities realised that most migrant children were not getting a proper education. 
Andrew saw first-hand the effect this was having on vulnerable young people when he volunteered at the Moria camp, one of Europe's most overcrowded migrant and refugee centres. 
"Everything you hear, smell, feel, and see there is horrifying", he says.
"It's a milieu of constant dread and despair and hopelessness."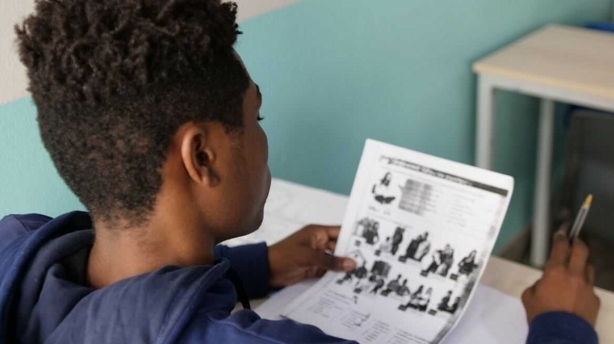 After experiencing the harsh reality of life in a squalid migrant camp and the lack of facilities for children, Andrew was determined to come up with a solution. 
'Better Days Greece' joined forces with Institute Le Rosey and another Greek NGO 'Iliaktida AMKE'  (Sunbeam) .
The three groups jointly opened Gekko Kids school in August 2017. 
"We work with students from 20 different countries speaking 17 different languages. Our students range in academic ability, from 16 years old who have never had access to education to students who are just 12 and have six years of schooling behind them,'' Mr Foley told RTÉ News. 
The majority of children at Gekko Kids are aged between 12 and 18 years old.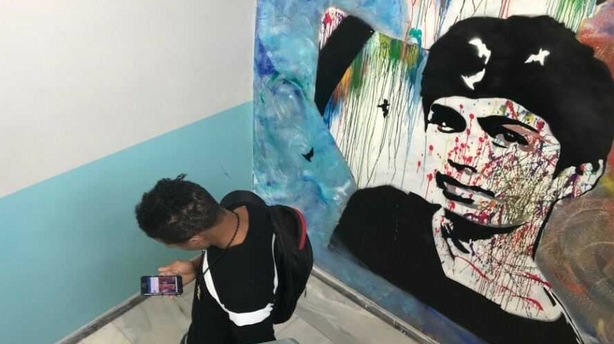 Fifteen teachers give classes in traditional subjects ranging from English, Maths, Greek and Science. But students can also take classes in art and photography, sport, science and IT. 
"Every week we have more hours of music than math. We have art scholarships with the local institute, our students paint murals for local businesses," he says. 
The school recently started offering meditation and yoga. Many children told their teachers that they were traumatised after making the gruelling journey to Lesbos. 
"They're very normal kids who have very traumatic stories. Normal kids with normal dreams and ambitions. They want to go to university and be journalists, doctors, lawyers and artists." 
Authorities in Greece estimate that there are some 2,000 refugee children living in the Moria camp on Lesbos.
Four hundred children have been identified as unaccompanied minors meaning that they came to Greece with no parents, siblings or other relatives. 
"They are extremely vulnerable," Andrew says . "They arrived in Greece either separated from their parents or their parents have passed or perhaps they left their country on their own."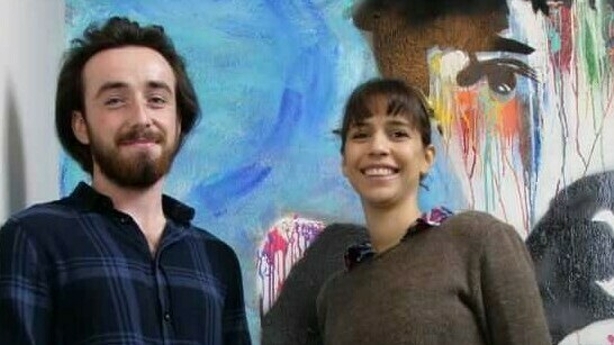 At lunchtime many children can be found huddled in corners reading alone or listening to music around the school. 
Some appear to be extremely shy and are unable to look their teachers in the eye. The older students walk with confidence and have big smiles in class as they grapple with learning the Greek alphabet. 
"We're constantly working to create a beautiful space, a positive environment, somewhere where they can laugh with their friends and explore with their teachers."
Andrew and the staff at Gekko Kids have taken in children as young as ten years old. They quickly learned that no matter what the age they all have powerful stories to tell.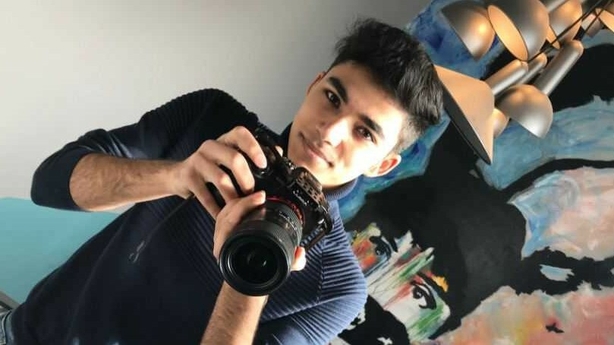 "We asked one boy if he could have one wish, what would it be? He paused, took a deep breath and said 'to forget'" recalls Mr Foley. "Another, said that 'getting on the bus to school feels like stepping into a time machine'." 
He hopes his model of providing a high-quality, well-rounded education to displaced children can be rolled out in other countries experiencing an influx of migrants arriving to start a new life. 
"I think Europe has to do more,'" said Mr Foley as he paused to think about the challenges ahead.
"We need to tackle the implicit biases we have towards different people and cultures and that somehow they are going to be detrimental to our culture and values." 
In just a few years Andrew Foley has become one of the leading and most compassionate voices advocating on behalf of refugee minors on the island of Lesbos.  
"Our students are seeking the opportunity to learn. Because learning brings hope and with hope we can find peace in our soul," he said.