It is an agreement which has become a relic of the Cold War era.
In 1987, US President Ronald Reagan and Soviet leader Mikhail Gorbachev signed a deal pledging to eliminate short-range and intermediate-range nuclear missiles by both countries.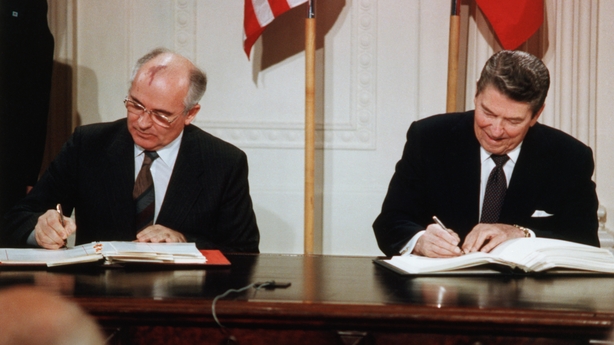 Signed in Washington DC, the Intermediate-Range Nuclear Forces Treaty, or INF, banned the missiles and their launchers with ranges of between 500 and 5,500km.
Four years later, more than 2,600 missiles were destroyed.
It was a move towards the end of a nuclear arms race - the competition between the two world powers, and their respective allies, for supremacy in nuclear warfare.
At one stage, missiles were made with ranges of 5,000km which could target Western Europe, North Africa and the Middle East from bases in the eastern Soviet Union, most of Asia, Southeast Asia, and Alaska.
Moments like the Cuban Missile Crisis of 1962 have been ingrained in history as the the world held its breath following after weeks of confrontation between the United States and the Soviet Union over the placing of their missiles.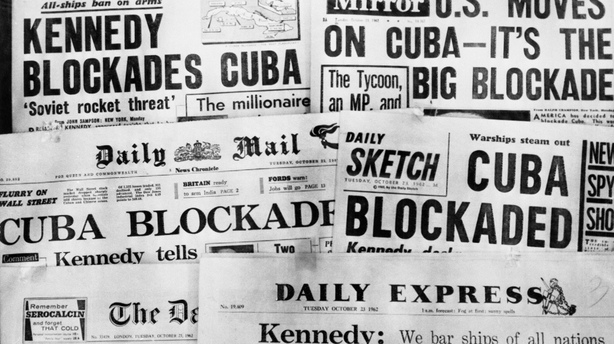 Efforts were made ease tension between the two, which eventually led to the agreement in 1987.
However after a rally in Nevada before the highly anticipated midterm elections, the current US President revealed that he intends to leave the Cold War era treaty.
Speaking to journalists at Elko Regional Airport, Donald Trump said he was pulling out and claimed Russia have been breaching the agreement for years.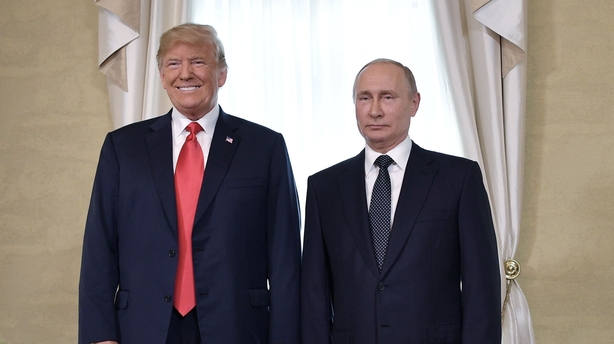 Washington believes Moscow is developing and has deployed a ground-launched system in breach of the INF treaty that could allow Moscow to launch a nuclear strike on Europe at short notice.
Russia has consistently denied any such violation.
The country's deputy foreign minister told Russian media that the withdrawal would be "a very dangerous step".
Sergei Ryabkov claimed that was Washington, and not Moscow, that was failing to comply with the treaty.
He said the Trump administration was using the treaty in an attempt to "blackmail" the Kremlin, putting global security at risk.
Mikhail Gorbachev, now 87, has also weighed in, slamming Donald Trump's intention to quit the treaty.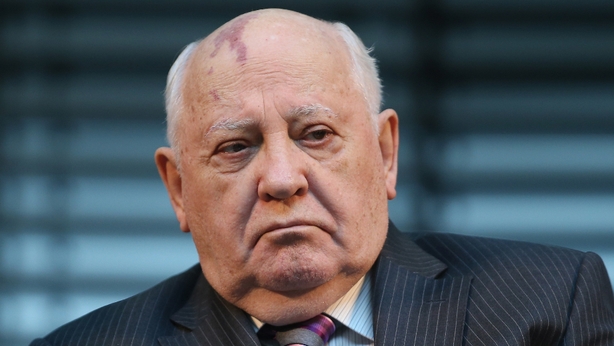 He said his comments undermine the work he did with Ronald Reagan for nuclear disarmament and peace.
"All the agreements aimed at nuclear disarmament and limitation of nuclear arms must be preserved to save life on Earth," he said.
This isn't the first time allegations have surfaced of Russia breaking the deal though.
In 2014, then US President Barack Obama accused Russia of breaching the INF after it allegedly tested a ground-launched cruise missile.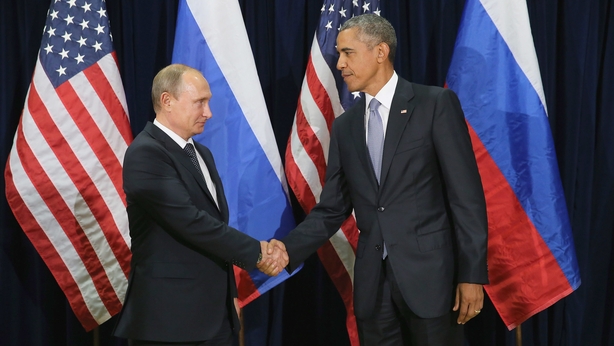 However, President Obama didn't withdraw from the agreement after European leaders argued that doing so could start an arms race.
Many factors may have played into President Trump's decision, according to some media outlets.
The New York Times reported recently that Donald Trump is concerned that the treaty is only between Washington and Moscow, and that China is not involved.
The paper said that United States officials believe this leaves their country at a disadvantage in their developing strategic rivalry with Beijing.
Long-time American Studies professor at Notre Dame, Bob Schmuhl, said it's also a chance to get another dig at former President Barack Obama.
We need your consent to load this rte-player contentWe use rte-player to manage extra content that can set cookies on your device and collect data about your activity. Please review their details and accept them to load the content.Manage Preferences
The unhappiness surrounding the deal isn't a one sided thing.
In 2007, Russian President Vladimir Putin declared the treaty no longer served Russia's interests.
His comments came after President George W Bush withdrew the US from a major arms treaty in 2002.
Back then, President Bush pulled out of the Anti-Ballistic Missile Treaty, which banned weapons designed to counter ballistic nuclear missiles.
His administration put forward plans to set up a missile shield in Europe but that was scrapped by President Obama during his term in office.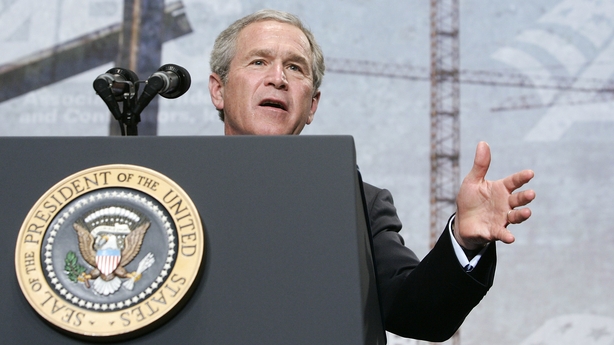 For now though while no official decision has been made to leave the agreement, President Trump's announcement has raised questions about the viability of the agreement and its future.
US National Security Adviser John Bolton is due to visit Moscow this week, where he could confirm the United States' withdrawal.