The smallest republic in the world is once again under the international spotlight.
Nauru's government has come under criticism for kicking out Médecins Sans Frontières.
The medical charity said they were providing critical mental health help to refugees and asylum seekers, who are housed in a controversial Australian detention centre on the Pacific island.
Despite this, Nauru told MSF that its psychological and psychiatric services were "no longer required on the island".
Leaving Nauru, MSF revealed many people on the island are in "deep despair" and have "lost the will to live".
A psychiatrist who worked on the island told RTÉ News that children as young as nine told them that they would prefer to die than stay in the limbo of Nauru.
---
The detention
Nauru holds asylum seekers and refugees in an immigration detention facility on behalf of the Australian government.
The migrants, many from the Middle East, were intercepted while trying to reach Australia by boat.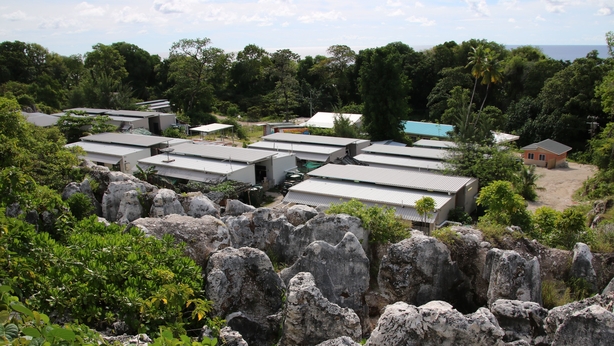 Many of them have experienced trauma in their countries of origin or during their refugee journey.
Access to Nauru is restricted so numbers and conditions are difficult to report on.
That being said, international charity Médecins Sans Frontières had unique and independent access in Nauru and provided mental health care to many on the island.
However, the government in Nauru cancelled that contract on 5 October.
MSF pulled its mental health workers off the island following the government orders and said that the situation of asylum seekers and refugees on the Pacific island as "beyond desperate".
There has been an "alarming number of suicide attempts and incidents of self-harm among the refugee and asylum seeker men, women and children" in recent months, according to the charity.
At least 76 people seen by MSF had suicidal thoughts and engaged in self-harm or suicidal acts.
Psychiatrist Dr Beth O'Connor, who worked on Nauru for 11 months, told RTÉ News that the mental health of those on the island is deteriorating and will get worse following their removal.
Médecins Sans Frontières is calling for the immediate evacuation of all asylum seekers and refugees from Nauru.
Australian Home Affairs Minister Peter Dutton said that MSF had been contracted to provide services to locals and not refugees and asylum seekers.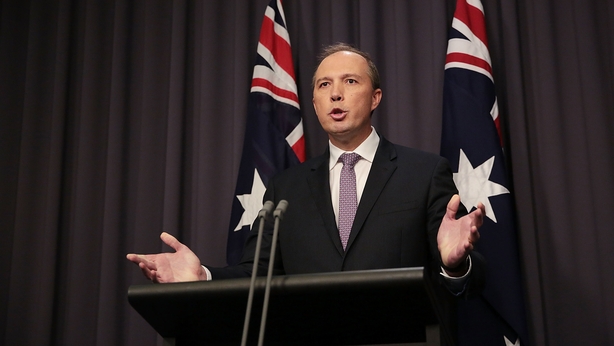 The facility was opened by the Australian government in 2001 as part of their offshore immigration plans.
The Australian government bars the refugees from resettling in the country and attempts to send them to other countries, including the United States.
The centre in Nauru, however, was suspended in 2008 after an election promise by then prime minister Kevin Rudd.
In 2012, it was reopened after a large increase in illegal maritime arrivals.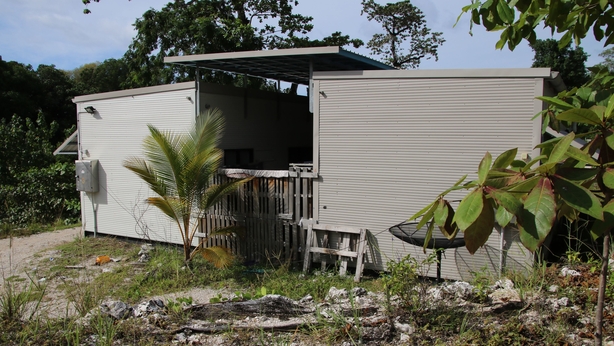 Human rights organisations have said hundreds of refugees and asylum seekers have been placed on the tiny island.
Some have been there for over five years. In 2013, anger reached boiling point when a riot broke out at the detention centre over the slow processing of asylum claims. It caused tens of millions of dollars worth of damage.
Official figures from the Australian Border Force show that in July 2018, 189 migrants were on Nauru.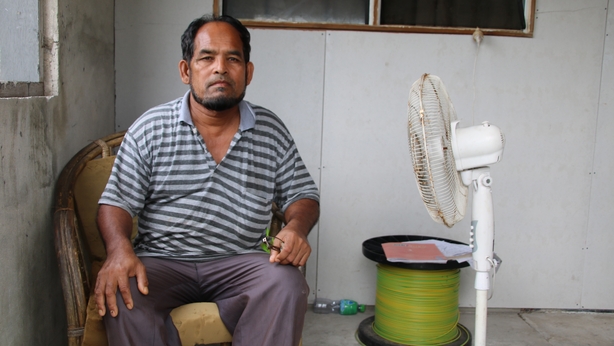 ---
Why is the detention centre in Nauru?
Nauru is around 3,000km northeast of Australia, with a population of around 11,000.
Its economy is small since the depletion of its rich phosphate mines.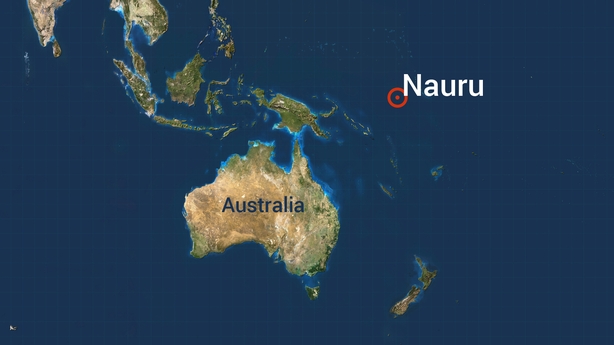 However, the industry was back up and running a decade ago but the phosphate deposits have a limited life span.
The detention camp for those denied immediate resettlement in Australia is a major source of income for the island.
It is operated by Australia's Department of Immigration and Border Protection.
---
Protests
The United Nations and other human rights organisations have criticised the conditions in the Nauru camp.
Australia also had migration processing centres on Papua New Guinea's Manus Island, which closed down last year.
There have been calls for years for the Australian government to remove all child asylum seekers from the islands.
Campaigners have taken to the streets in Australia to voice their opposition to their country's immigration policies.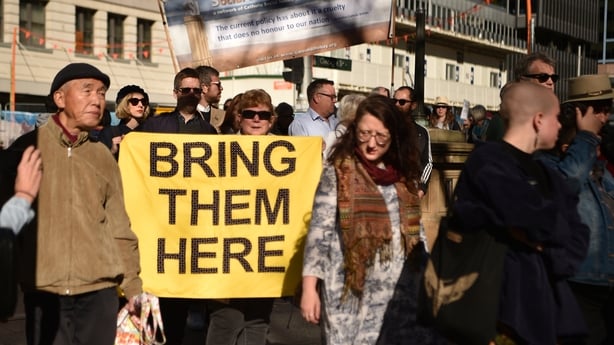 Australia's government previously rejected claims that the detention of asylum-seekers on the Pacific island amount to "torture".
In 2016, Amnesty International highlighted mental health issues, including self-harm issues, adding that living conditions at the centre fit international law's definition of torture.
Prime Minister Malcolm Turnbull said the accusations were "absolutely false".
He said the country's tough policies stopped people dying at sea on dangerous boat journeys.
Nevertheless as the months roll on, there are no clear indications of the asylum seekers and refugees' permanent resettlement in Australia, nor the future existence of the facility itself.