Twenty-six people were killed after a gunman opened fire during a church service in southeast Texas yesterday, officials have said.
Speaking at a press conference, Texas Governor Greg Abbott confirmed the death toll and warned that the figure may rise.
He said that 20 people were injured in the shooting.
Twenty-six people are dead and many injured after a gunman opened fire inside a church in southeast Texas. pic.twitter.com/2JrZCX6GTf

— RTÉ News (@rtenews) November 6, 2017
Neither the suspect's identity nor motive were disclosed by authorities but unconfirmed US media reports have named the gunman as 26-year-old Devin Patrick Kelley, saying that he had been discharged from the US Air Force for bad conduct in 2012.
Wilson County Sheriff Joe Tackitt told US media the gunman died from a self-inflicted gunshot wound.
Mr Tackitt said gunfire was exchanged between the gunman and two armed citizens during a vehicle chase after the shootings.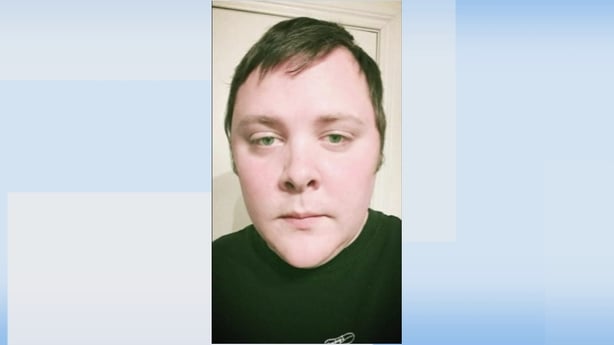 Mr Abbott said: "We are dealing with the largest mass shooting in our state's history. There's so many families who have lost family members. Fathers, mothers, sons and daughters.
"The tragedy, of course, is worsened by the fact that it occurred in a church, a place of worship, where these people were innocently gunned down.
"We mourn their loss, but we support their family members."
The shooting occurred at the First Baptist Church in Sutherland Springs in Wilson County, about 65km east of San Antonio.
Small town America rocked by latest shooting
Texas church shooting: What we know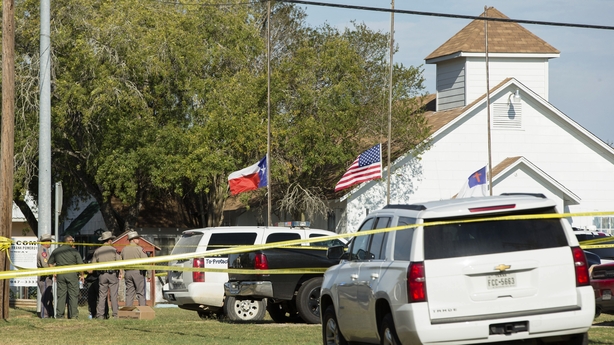 The lone suspect entered the building and began firing, according to a statement from the Texas Department of Public Safety.
The 14-year-old daughter of pastor of the church was killed, the family told several television stations.
The massacre comes just weeks after a sniper killed 58 people at an outdoor concert in Las Vegas, the deadliest mass shooting in modern US history.
According to witnesses, about 20 shots rang out at 11.30am local time during the church services, according to media reports. It was unclear how many worshippers were inside at the time.
US President Donald Trump, who is in Japan on a 12-day Asian diplomatic trip, said that the shooting was a "mental health" issue and guns were not to blame.
Donald Trump says Texas shooting is a mental health problem, not a gun problem pic.twitter.com/uKCgYIArZN

— RTÉ News (@rtenews) November 6, 2017
"We have a lot of mental health problems in our country, but this isn't a gun situation," said Mr Trump.
Earlier, he said it was a "horrible act of evil" and said the US flags at government buildings would fly at half-mast until 9 November.