A gunman armed with an assault rifle opened fire on a small-town Texas church during Sunday morning services, killing 26 people and wounding 20 more in the latest mass shooting in the US.
---
What happened?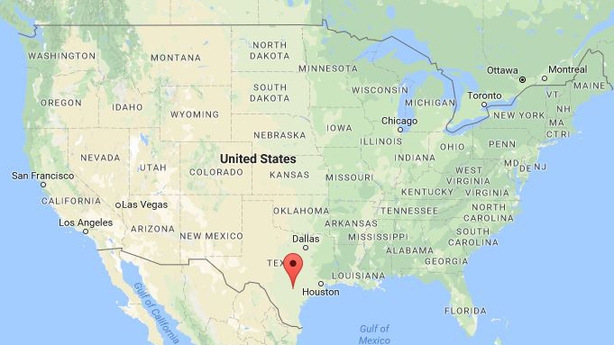 At around 11.20am Sunday (5.20pm Irish time), the gunman fired outside at First Baptist Church in Sutherland Springs, a rural community of about 400 people located 50km southeast of San Antonio.
He then entered the building and continued to shoot with a Ruger AR assault-type rifle.
A local resident grabbed the shooter's weapon as he exited the church and gave chase.
Police later found the gunman dead in his car, which had crashed, on the Wilson-Guadalupe county line. It was not clear if he had taken his own life or was shot by the resident who had confronted him.
---
Victims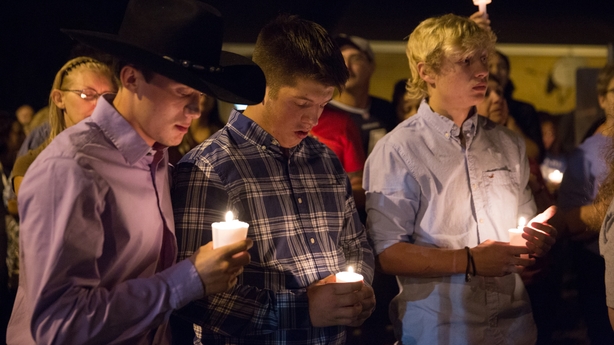 The victims ranged in age from five to 72. The dead included the 14-year-old daughter of pastor Frank Pomeroy.
Annabelle Renee Pomeroy "was one very beautiful, special child," her father told ABC News.
Other victims included a six-year-old boy who was in surgery after being shot four times, his uncle told CBS News.
A two-year-old was also shot and wounded, The Dallas Morning News reported.
---
The attacker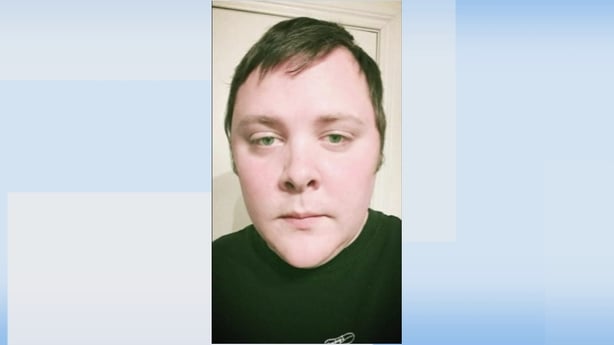 US media have named the gunman as 26-year-old Devin Patrick Kelley.
He was described by authorities as a "young white male" who was found dead in his vehicle after being confronted by a local resident.
Kelley was said to have been discharged from the US Air Force for bad conduct in 2012.
He purchased two firearms from stores operated by a sporting goods chain in 2016 and 2017 after being approved in background checks, the company, Academy Sports & Outdoors, has said.
---
US mass shootings
Yesterday's attack was one of the deadliest mass shootings in recent times.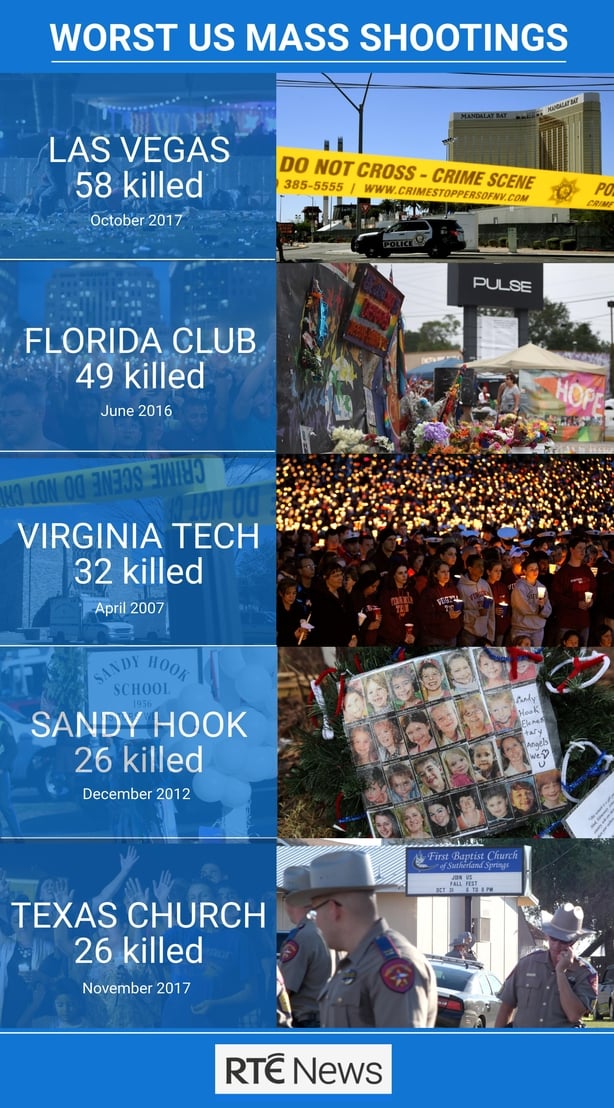 It comes just five weeks after the worst shooting in modern US history, when a gunman in Las Vegas fired down from a hotel room onto an outdoor concert, killing 58 people and wounding hundreds.
In June 2016, a heavily-armed gunman killed 49 people after opening fire inside a gay nightclub in the city of Orlando, Florida.
In April 2007, a 23-year-old student killed 27 teachers and five teachers at Virginia Tech University.
Twenty-six people, including 20 children, were killed in Sandy Hook Elementary School in Newtown, Connecticut, in December 2012.
The death toll in yesterday's shooting was also 26, meaning it is in the top five deadliest mass shootings in modern US history.