A museum in the US state of Connecticut, which houses the world's largest collection of art related to the Irish Famine, is to close.
Ireland's Great Hunger Museum at Quinnipiac University was shut last year due to Covid-19 but it will not reopen following a unanimous vote of the university's board of trustees.
Plans are underway to find a new location for the artworks.
"Quinnipiac is in active conversations with potential partners with the goal of placing the collection on display at an organisation that will increase access to national and international audiences about Ireland's Great Hunger," according to a statement from the university.
"Ireland's Great Hunger Institute remains open, and Quinnipiac University continues its research programme on the Great Hunger through the institute as well as the Great Hunger collection housed in the Lender Special Collection Room of the Arnold Bernhard Library on the Mount Carmel Campus," the university said.
In 2019, Quinnipiac said it was reassessing funding for the museum due to cost-cutting plans and gave the facility until June 2020 to become self-sufficient.
The museum was the brainchild of the former president of Quinnipiac University John Lahey and was made possible by the financial backing of American millionaire Murray Lender, who had made his fortune from bagels.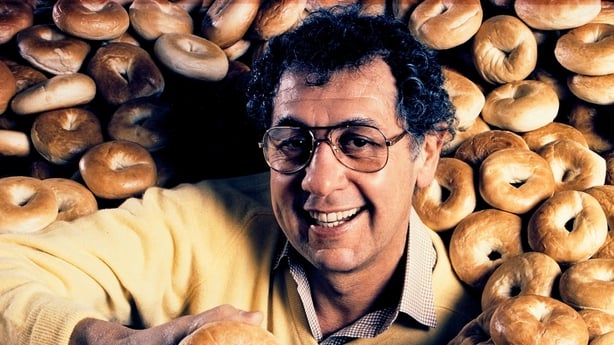 Mr Lender, who passed away in 2012, decided to fund Ireland's Great Hunger Museum after he heard a speech about the famine and saw parallels between the struggles of the Irish and those faced by his own family, Jewish immigrants who fled Europe before the Holocaust.
In 2018, artworks from the museum were transported to Ireland for an exhibition entitled "Coming Home" which toured Dublin, Cork and Derry.