Police said they made four arrests after a group of masked men appeared in a Co Down town this afternoon.
Officers said the incident was linked to a feud between rival loyalist drugs gangs.
It is the latest incident in a weeklong series of attacks.
There had been a spate of attacks in towns like Newtownards, Bangor and Donaghadee - all in Co Down - since 22 March.
11 homes had been targeted using mostly bricks and petrol bombs, but on at least one occasion a pipe bomb had been used.
Graffiti threatening several individuals also appeared on walls in the area.
The arrests today bring to ten the number of people detained by police. Two men have appeared in court.
The PSNI said they believed the rival gangs were both linked to the UDA - a proscribed loyalist organisation.
But they said it appeared that the gangs were comprised of two different factions which had been expelled from the organisation.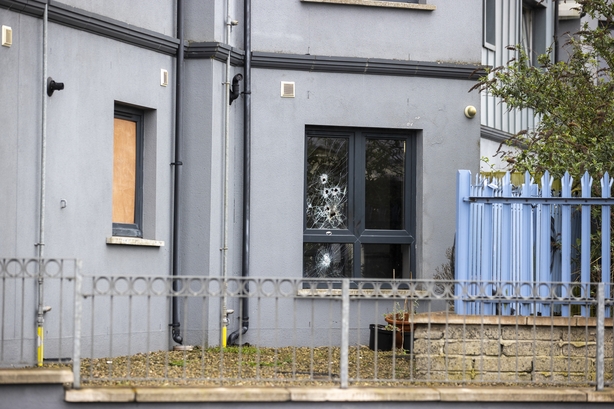 Superintendent Johnston McDowell told reporters the gangs were made up of one group of individuals who had been associated with the UDA in west Belfast and another from south and east Antrim.
He described the weeklong disturbances as "completely unacceptable and incredibly reckless".
Ulster Unionist MLA Mike Nesbitt said he had been told that in one attack, a young child had been in one of the homes targeted.
In another incident a pensioner's home was attacked in a case of mistaken identity.
The police said there should be an end to what was described as "senseless criminality" before the violence escalated and someone was badly hurt.