Conservationists in Co Antrim are celebrating a bumper year for one of Ireland's most threatened species of birds.
Twice as many curlew chicks fledged on the site at Glenwherry, near Larne, last year than in the previous year.
Almost 70 of them made it compared to 28 in 2021.
The Royal Society for the Protection of Birds in Northern Ireland monitored 37 breeding pairs, protecting them when they were at their most vulnerable.
That included erecting electrified fences at nest sites and targeting predators.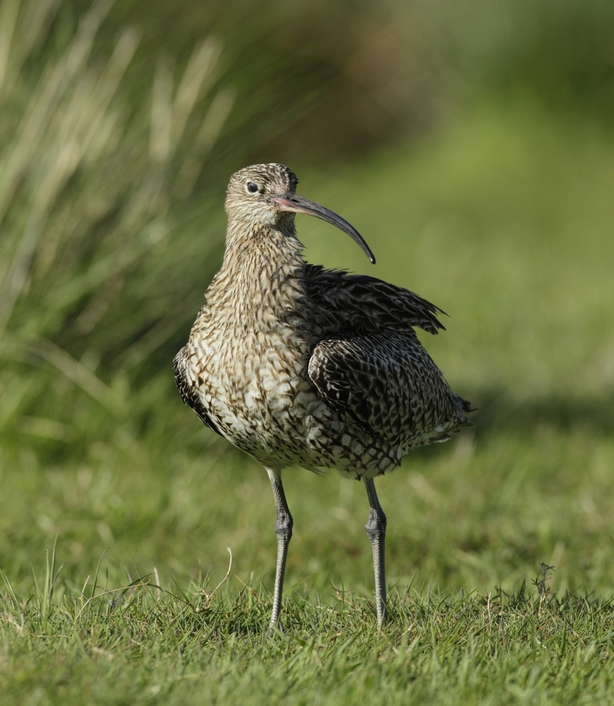 The news follows a recent survey of the bird in Ireland, which painted a grim picture of its fate.
The work, carried out on behalf of the National Parks and Wildlife Service, found an alarming decline in numbers of the once common species.
It estimated that Ireland had only 105 breeding pairs, across 167 sites - a decline of 98% since the 1980s.
Curlew are near threatened on the International Union for the Conservation of Nature (IUCN) Red List and red-listed on the Irish Birds of Conservation Concern.
But in Co Antrim conservationists say a combination of habitat management by farmers and landowners backed up by advice from the RSPB has delivered stunning results.
"What this season means is that in the next five years we could have 30 new pairs return to the area to breed, which would be a massive and healthy influx of young, fertile new genetics for this population," said Katie Gibb of RSPBNI.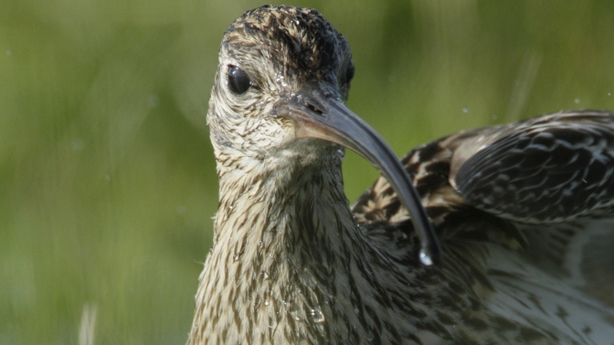 "The number of chicks we have seen fledge this year is not just heartening, it is unequivocable proof that conservation and landscape-scale nature protection works and should remain a priority in tackling the biodiversity crisis."