Northern Ireland's police service is set to shrink in the coming years due to huge pressure on its budget, the PSNI's chief Constable has said.
Simon Byrne told the policing board this morning that there would be 309 fewer officers by the end of the current financial year in March.
There will be no redundancies and the reductions will be managed through natural wastage.
As many as 115 civilian staff are also set to go.
Mr Byrne said the cuts in officer numbers would leave the service with 6,699 full-time officers.
That is 800 fewer than the number agreed to by the political parties in the New Decade New Approach deal from several years ago.
It is also the lowest number of officers since the PSNI replaced the former RUC.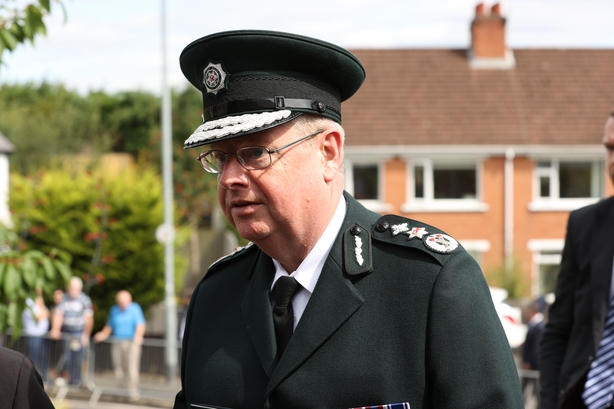 The Chief Constable said the impact would be seen this year.
It would mean longer response times for non-emergency calls; a prioritisation of investigations which would be slower to complete; fewer resources for neighbourhood policing; restricted access to some stations and the closure of others; and a reduced ability to respond to public order situations.
Mr Byrne said: "Police are already making difficult choices every day to minimise the risk to the public and to reduce the harm these reductions pose."
He said the service would focus resources on community policing, sexual and domestic abuse, and emergency response.
"The message we delivered today is a bleak one. Inevitably with less police there will be less policing.
"In spite of this as a police service our core work will not change.
"The public can continue to have confidence that we will still answer 999 calls quickly.
"We will continue to patrol our neighbourhoods. We will continue to investigate high-harm crime and bring offenders to justice."
The policing budget is £80 million (€91 million) short this year.
As a result, by March 2023 reductions will include 75 fewer neighbourhood police officers; 96 fewer detectives investigating things like murder and terrorism; and 97 fewer officers working in roads policing, public order and specialist search teams.
Damaged vehicles will not be repaired and building maintenance will be deferred.
Other modernisation plans will also be put on ice.