A second suspected case of bird flu has been identified in Northern Ireland.
Approximately 30 birds are to be culled after the Department of Agriculture confirmed the case was identified in a small mixed species in a back yard flock in Broughshane.
In a statement this evening, it said that disease measures have now been put in place.
It follows news of a suspected outbreak at the Silver Hill breeding facility at Aughnacloy, Co Tyrone earlier this week.
A cull of 21,000 ducks at the facility is getting underway today.
The business is owned and operated by well-known duck producer Silver Hill. It is understood the cull will take a number of days to complete.
The decision was taken amid concerns about the presence of bird flu in commercial stocks on both sides of the border.
Northern Ireland's Chief Vet Dr Robert Huey said that due to the clinical signs, and preliminary results, disease control measure have been put in place at the Broughshane flock.
Temporary Control Zones are also to be put in place to "mitigate for onward disease spread".
Dr Huey said that while the first suspected case was in a large commercial site, this one has affected a "hobby flock keeper", and that "some of the birds are considered family pets".
He said that this indicates just how vulnerable flocks are to this virus, "no matter their size".
The Chief Vet appealed to people with even one pet bird, as well as commercial poultry keepers, to "strictly adhere" to the biosecurity measures that have been put in place.
Samples from this suspected case have been sent for further testing to confirm the presence of the highly pathogenic virus.
Earlier, Dr Huey said the suspected case at the Silver Hill breeding facility was a "very worrying development".
The decision to cull the birds also factored in three recent outbreaks of avian flu detected in nearby Co Monaghan, and a number of recent confirmed cases among wild birds in Northern Ireland.
Temporary control zones are in place around the affected premises, pending the results of further tests to confirm the presence of bird flu.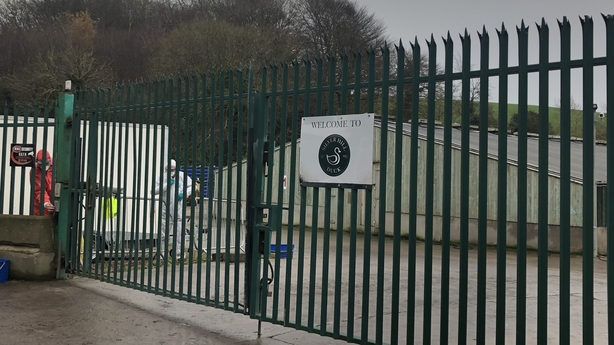 This means poultry farmers in the area will be subject to tighter controls on movement, enhanced record keeping and biosecurity measures.
If bird flu is confirmed, the control zones will be extended to a 3-kilometre protection zone, and a 10-kilometre surveillance zone.
A third case of H5NI Avian influenza in the Republic of Ireland was also reported earlier this week among egg laying stock at a commercial facility in Castleblaney, Co Monaghan.
The Department of Agriculture has put protection and surveillance zones in place and is working with its Northern Ireland counterparts.
The Department of Agriculture said the risk to humans is very low, and that members of the public are advised not to handle sick or dead wild birds.
It said there is no evidence of a risk associated with consuming properly cooked poultry products.