Police in Northern Ireland say they have received new information about the fate of a 25-year-old woman they believe was murdered in February 2005.
The PSNI has started a new search for the body of Lisa Dorrian at a County Down caravan park where she was last seen alive.
Her family today made an emotional return to the site in Ballyhalbert, where police believe she was murdered and may be buried.
They have been searching for answers about what happened to her for 14 years.
"When Lisa first went missing, we walked these fields," said her sister Joanne Dorrian.
We need your consent to load this rte-player contentWe use rte-player to manage extra content that can set cookies on your device and collect data about your activity. Please review their details and accept them to load the content.Manage Preferences

"In the days after she went missing, we thought we were just looking for her because she had ran out in the night, that she had fallen, and maybe just passed away in the cold.
"Obviously we then knew that the police were looking at a murder investigation.
"People can't imagine what this feels like, they can't imagine what it feels like not knowing where she is.
"My mum passed away a few years ago and she never got the answers that she needed. It has ruined her life and it has ruined our lives."
The police say they have received potentially important new information about her disappearance after a party at Ballyhalbert caravan park.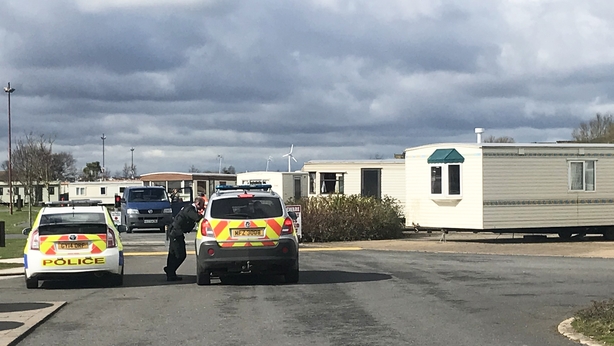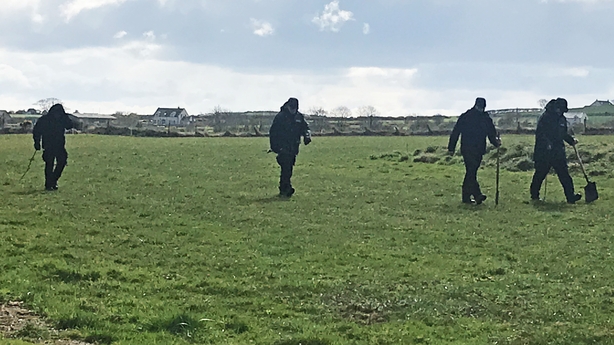 They would not elaborate on the nature of that information, but confirmed it is a factor in today's search operation.
A number of locations are being searched, but the focus is on a derelict World War II airfield adjacent to the caravan park.
The site is 2.5km long and contains a number of underground tunnels and buildings. Police say it was not previously possible to search properly.
Detectives spent nine months reviewing previous investigations.
They also reviewed maps of the airfield from 1945 and are using new technology and methods to search the terrain.
Det Supt Jason Murphy from the Major Investigation Team is with Lisa Dorrian's family at the scene of searches taking place in Ballyhalbert today. Lisa has been missing since 2005. pic.twitter.com/7sVGyo6BAn

— PSNI (@PoliceServiceNI) April 2, 2019
"What we're able to do in 2019 simply wasn't able to be done in 2005," said PSNI Detective Superintendent Jason Murphy.
"I don't believe Lisa's body was disposed of on open ground because previous searches would have found it.
"As a result of this being a disused airfield from 1945 there may be voids underground into which Lisa's body may have been deposited which couldn't previously be found because the technology simply didn't exist."
The PSNI fear the underground structures could contain abandoned munitions, so the British army bomb squad is assisting search teams.
There have been more than 400 searches for Lisa Dorrian's body during the past 14 years.
The police say they are as determined as ever to find her body and her killers.
We need your consent to load this rte-player contentWe use rte-player to manage extra content that can set cookies on your device and collect data about your activity. Please review their details and accept them to load the content.Manage Preferences