It is one of the toughest portfolios in the UK cabinet. The Secretary of State for Northern Ireland is responsible for advancing the UK's interests there and represents Northern Ireland's interests in London.
The secretary leads the Northern Ireland Office, working on things like political stability, relations with Stormont, and dealing with legacy issues.
So it's no wonder there have been five Northern Ireland secretaries over the last decade.
The latest, Julian Smith, has been sacked by Boris Johnson today after taking up the role just last July.
But despite Julian Smith's apparent successes – the reinstatement of the Executive being chief among them – he too has become the latest victim of the revolving door in Northern Ireland.
Here, we take a look at Smith's short tenure and those who have gone before him.
2019-2020: Julian Smith
Mr Smith was appointed Secretary of State for Northern Ireland on 24 July last year. He had been a Remainer and an active Chief Whip during Theresa May's tenure as prime minister.
During his time in Belfast, he made history: It is widely believed that the power-sharing deal, that opened the gates of Stormont after three years last month, would not have happened without his drive, alongside Tánaiste Simon Coveney.
Media reports suggested that Prime Minister Boris Johnson felt blindsided by the deal, but regardless, he and Mr Smith have not always seen eye-to-eye.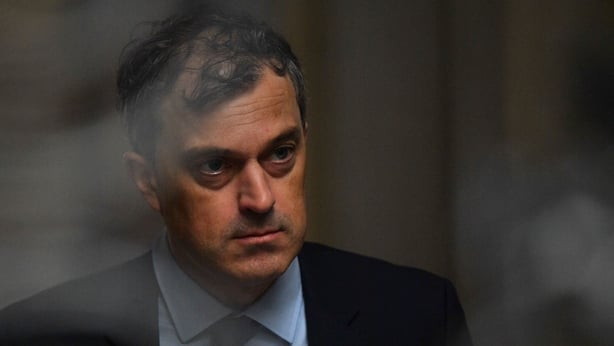 2018-2019: Karen Bradley
If Julian Smith bedded himself into his role in Northern Ireland, his predecessor Karen Bradley was the opposite. Widely criticised for a number of gaffes, including the admission that she had little knowledge of the political history of Northern Ireland, Karen Bradley still managed to hang on to the role for 19 months.
During her period in office, she was unable to convince the main parties to restore Stormont. Ms Bradley did not appear to spend much time in Northern Ireland, and was also widely criticised for a suggestion that killings carried out by British soldiers during the Troubles were not crimes.
She departed in Boris Johnson's first reshuffle after his appointment as Prime Minister.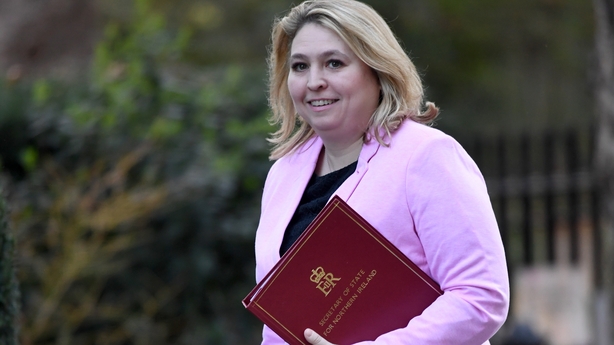 2016-2018: James Brokenshire
James Brokenshire resigned from his role as Northern Ireland secretary in early 2018 for health reasons, exactly a year on from the collapse of the Assembly.
For Theresa May, he was seen as being a safe pair of hands. But Stormont closed under his watch, and some quarters believed that he allowed the situation to drift rather than taking early action.
He was also seen to be a pro-DUP secretary, and was accused of not approaching the role as a neutral government figure.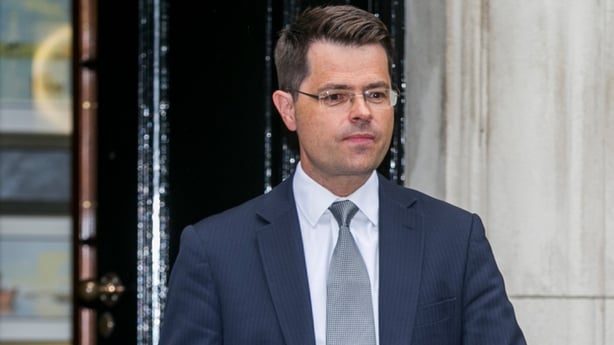 2012-2016: Theresa Villiers
Theresa Villiers had a long tenure in the Northern Ireland job. She resigned in 2016 after turning down a role in the government of the new prime minister, Theresa May. Ms Villiers had contrasting relations with the DUP and Sinn Féin.
She was a vocal Brexiteer, and there were calls for her to step down from her role in the wake of the referendum result. Sinn Féin called her position untenable, given that 56% of Northern Ireland voted to Remain. But she said she was on the same page as Stormont First Minister (and DUP leader) Arlene Foster regarding Brexit, so she saw no reason to stand aside.
Despite everything, Ms Villiers played a key role in negotiating the 2014 Stormont House Agreement and the 2015 Fresh Start Agreement, which both helped keep the Executive afloat when there was a very real threat of collapse.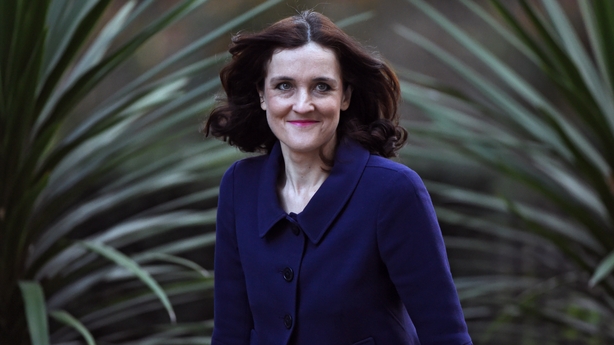 2010-2012: Owen Paterson
One of Owen Paterson's first tasks as Northern Ireland secretary was overseeing the publication of the Saville Report, detailing the events of Bloody Sunday. This ultimately led to an apology from the prime minister, David Cameron.
He focused on the economy, and also spoke out against segregated education in Northern Ireland. Since leaving the Northern Ireland office, Mr Paterson has offered opinions on Northern Ireland and Brexit.
He wrote in the Guardian that the UK should not allow the border issue to get in the way of leaving the EU, and he was criticised in 2018 for retweeting an opinion piece that suggested the Good Friday Agreement had "run its course".