British Prime Minister Theresa May has said she will rip up some human rights laws if they stop her from tackling terrorism.
As the election campaign entered its final hours, the Prime Minister told supporters she would change any laws that got in the way of preventing jihadis waging war on Britain.
Mrs May said: "As we see the threat changing, evolving becoming a more complex threat, we need to make sure that our police and security and intelligence agencies have the powers they need.
"I mean longer prison sentences for people convicted of terrorist offences. I mean making it easier for the authorities to deport foreign terrorist suspects back to their own countries.
"And I mean doing more to restrict the freedom and the movements of terrorist suspects when we have enough evidence to know they are a threat, but not enough evidence to prosecute them in full in court.
"And if our human rights laws stop us from doing it, we will change the laws so we can do it.
"If I am elected as Prime Minister on Thursday, that work begins on Friday."
The Conservative manifesto says the party will not repeal the European Convention on Human Rights while Brexit is under way but will "consider our human rights legal framework when the process of leaving the EU concludes".
Senior Tory sources said a derogation from the laws could be used.
Her statement comes after the third militant who carried out an attack in London on Saturday that killed seven people was identified as a Moroccan-Italian man called Youssef Zaghba.
Earlier, an Italian intelligence source said Zaghba's Italian mother lives in the northern Italian city of Bologna, confirming a report on the website of newspaper Corriere della Sera.
Corriere wrote that Zaghba was stopped at Bologna airport in 2016 when he was trying to fly to Syria and that Italian authorities had tipped off Britain about his movements.
However, Scotland Yard said that he was not a police or MI5 "subject of interest".
---
Read More:
---
Zaghba was born in the Moroccan city of Fez in 1995.
Police also announced they had made a new arrest, a day after saying they had released without charge all 12 people arrested so far.
"A 27-year-old man was arrested under the Terrorism Act at approximately 8:05am," the police said, adding that the arrest took place in Barking, the east London suburb that has been the focus of police raids since Saturday's attack.
Meanwhile, security agencies in the UK are under pressure to explain how an inquiry two years ago into one of the other men who carried out the attack was downgraded.
Pakistan-born Khuram Butt, who was known to British police and MI5, was named yesterday by police in connection with the attack.
A member of the public had also reported him to an anti-terror hotline.
A 2015 investigation into Butt, 27, was dropped as there was no evidence of a plot.
All three #LondonBridge #BoroughMarket attackers now named by police.Please contact us with any info about these men https://t.co/fRuWy2tAHh pic.twitter.com/HFDOP0Bx1D

— Metropolitan Police (@metpoliceuk) June 6, 2017
Butt, who is thought to have also gone by the name Abu Zaitun, was known to neighbours by the nickname "Abs/z" and was allegedly an associate of radical hate preacher Anjem Choudary.
The father-of-two, who reportedly appeared on Channel 4 documentary The Jihadis Next Door, was also reported to the anti-terror hotline in 2015 for showing signs of "extremism or radicalisation", Metropolitan Police Assistant Commissioner Rowley said.
Yesterday, he said Butt was known to the security services, but there was no evidence of "attack planning" by him.
Mr Rowley said: "While formal identification is yet to take place, detectives believe they know the identity of the attackers.
"They believe two of the men are Khuram Shazad Butt and Rachid Redouane, both from Barking, east London.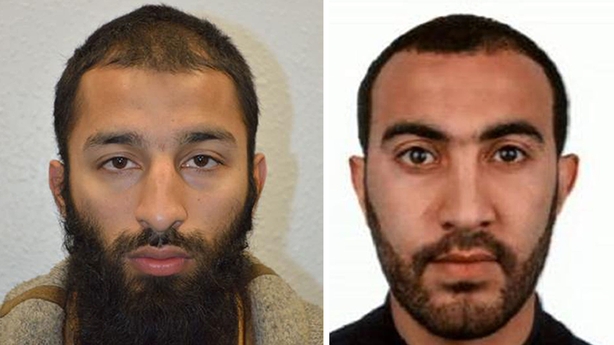 "All three men were confronted and shot dead by armed officers within eight minutes of the first call.
"Inquiries are ongoing to confirm the identity of their accomplice," Mr Rowley added.
Defending the actions of the security services, he added: "At any one time MI5 and police are conducting around 500 active investigations, involving 3,000 subjects of interest.
"Additionally, there are around 20,000 individuals who are former subjects of interest, whose risk remains subject to review by MI5 and its partners."
The other person named was Rachid Redouane, who had lived for a time in Ireland.
Redouane, 30, also used the name Rachid Elkhdar, claiming to be six years younger.
He married British woman Charisse Ann O'Leary in the Registry Office on Lower Grand Canal Street on 7 November 2012 and the couple lived in a flat at Grosvenor Square in Rathmines at the time.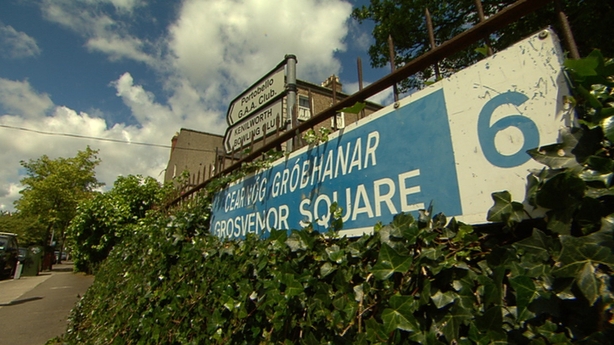 Their marriage certificate states that Redouane worked as a pastry chef, while his wife was a care assistant.
They had a daughter but later separated.
Gardaí say their marriage enabled Redouane to apply for and secure an Irish-issued 4 EU FAM card, which allowed him reside legally in the UK.
RTÉ News understands he had previously been refused asylum in the UK, but the 4 EU FAM card facilitated his application for a permit to remain there.
The British Home Office has refused to confirm or deny whether Redouane had previously been arrested or detained for immigration violations.
Meanwhile, London Mayor Sadiq Khan said questions would need to be asked about what the police knew of Butt but he told BBC1's Breakfast: "The responsibility for the attacks on Saturday night lies with the terrorists."
Mr Khan also renewed his criticism of cuts faced by the Metropolitan Police under the Tories, saying that under a new Theresa May government there would be fewer police officers and adding: "There's no doubt that fewer police officers means we are in more danger."
And asked about President Donald Trump's attack on him in the wake of the terror attack, he said he had always thought that the state visit invitation to the president was inappropriate and his view had not changed.
Thirty-six people remain in London hospitals, with 18 in critical care.
A minute's silence was observed at 11am in memory of the victims.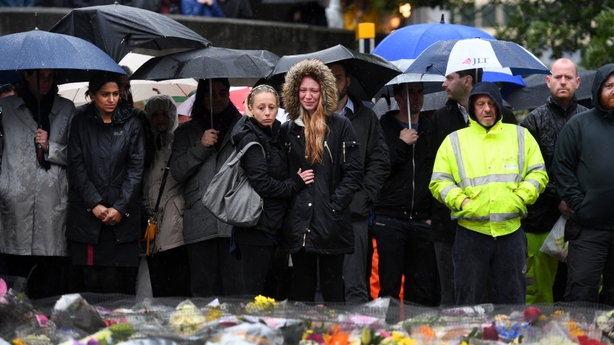 Londoner James McMullan, 32, and 30-year-old Canadian Christine Archibald were the first victims killed in the attack to be named.
Australian nurse Kirsty Boden was the third person to named among the dead.