A senior Muslim cleric has described Ireland as "a safe haven" for Islamist terrorist sympathisers after it emerged that one of the London attackers, Rachid Redouane, lived in Dublin for a time.
The warning comes as two garda associations said they are not properly trained to deal with a possible terrorist attack here.
This evening, the Minister for Justice moved to reassure the public that the force has the necessary resources to deal with terrorism.
Tánaiste Frances Fitzgerald said gardaí have the necessary intelligence, intervention capability and resources to deal with the threat of international terrorism.
Ms Fitzgerald said they were also supported by the Defence Forces and that all necessary resources and supports are being given.
Additional dedicated funding for countering terrorism was provided last year, she said, which allowed for increased overtime, accelerated recruitment and the creation of an armed unit for Dublin.
She also said she can assure the public that everything required is being done and the gardaí are in direct contact with and offering every support to the UK authorities.
The minister said she could not comment on the movements of Redouane as this was the subject of a live investigation.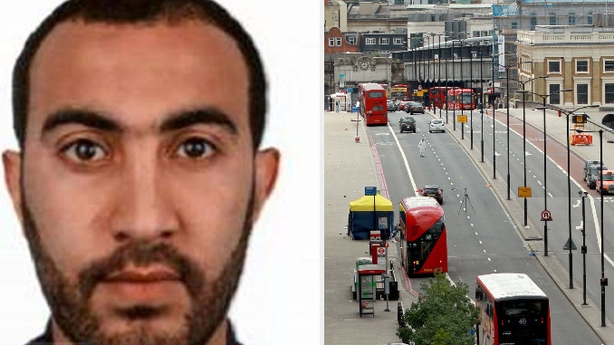 She was briefed by the Garda Commissioner and senior garda management last night and another high level security meeting chaired by Nóirín O'Sullivan was held at Garda Headquarters today.
Taoiseach Enda Kenny has said the threat level to Ireland is "moderate", meaning that an attack is "possible but not probable".
Speaking to Irish media on the final day of his two-day visit to Chicago, Mr Kenny said Irish intelligence reports were "as good as any others".
Taoiseach @EndaKennyTD says the risk of an attack on Ireland is "moderate", meaning "possible but not probable". @rtenews pic.twitter.com/pSm4U7mQHF

— Caitriona Perry (@CaitrionaPerry) June 6, 2017
He said that as far as resources were concerned and the capacity of the Irish authorities to track radicalised individuals, he said there was "no change in the status".
Earlier the President of the Association of Garda Sergeants and Inspectors said the force is not adequately trained or resourced to deal with a terrorist attack like the one that occurred in London.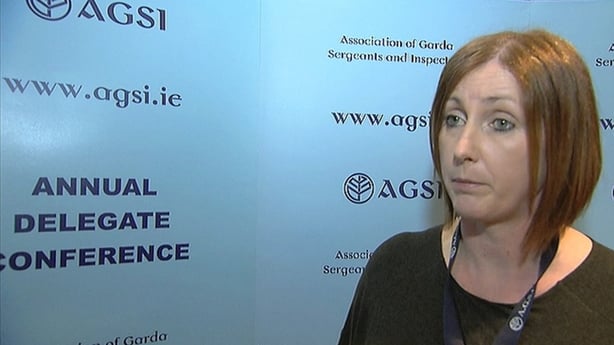 Antoinette Cunningham commended the London Metropolitan Police for the eight-minute response time to the incident.
"We know that it was front-line officers that arrived first on the scene armed with batons, and were very quickly backed up by armed colleagues. I think their response time has to be commended," she said.
Ms Cunningham said she does not believe An Garda Síochána has the ability to respond to a terrorist attack in the same way.
Since the first attack in the UK in March of this year on Westminster Bridge, the AGSI "has not seen one single thing change by way of counter-terrorism training, by way of increased resourcing, by way of daily briefings".
She said the association would be very concerned about the capability of front-line officers to deal with a terrorist attack in this country.
Ms Cunningham said there are 2,500 fewer gardaí than there were five years ago, and community policing has been decimated.
"Don't forget that most intelligence gathering starts in local communities and when you don't have community guards placed in local areas then people cannot gather the intelligence that is needed to fight terrorism," she said.
"You can ask any front-line officer around Ireland that are members of the AGSI if they feel they are adequately trained to deal with terrorism, and I don't believe you will find one that says they are."
She said an integrated approach to training is needed with elite units and front-line people; response times and where back-up would come from would also need to be gauged.
"We have to go to every district and division around the country to see what our capability is, in each area where we think a terrorism threat could occur, and make sure we are adequately trained and resourced to deal with it."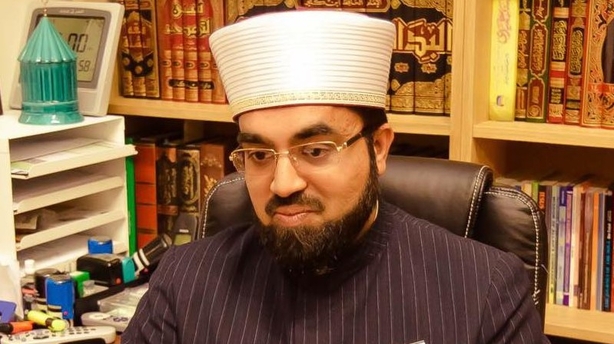 Meanwhile, a Muslim leader in Ireland has called for those spreading "hate narrative" to be given therapy to be deradicalised.
Speaking on RTÉ's Morning Ireland, Dr Umar al Qadri, who is an Imam and Chair of Irish Muslim Peace and Integration Council, said that Ireland had provided a safe haven for one of the terrorists who carried out Saturday's attack in London and it is unknown the extent to which he has been able to radicalise others here.
Yesterday, police in the UK named Rachid Redouane as one of the attackers and said he had previously lived in Ireland.
Dr Al Qadri said he was unaware of Redouane, but he is aware of a number of other people in Ireland who are spreading their "hate narrative" through social media and offline.
He said that monitoring by Department of Justice was not enough and those expressing extreme views needed professional help to "deradicalise".
Dr Al Qadri said he had issued a warning two years ago that there were extremists in Ireland, and the Irish Muslim Peace and Integration Council launched an anti extremism declaration and guide to prevent radicalisation at that time.
He added that certain members of the Muslim leadership is allowing extremist views to be spread because it is not "calling out" those who share views that are "un-islamic".
Elsewhere, a mosque in Galway city was vandalised last night while people were inside praying.
Members of the local Ahmadiyya Muslim community were gathered for prayers at the mosque on Old Monivea Road, when a rock was thrown at windows close to the entrance.
The incident happened shortly after 11pm last night when prayers to mark Ramadan were taking place.
Nobody was injured in the incident and gardaí have appealed for witnesses.